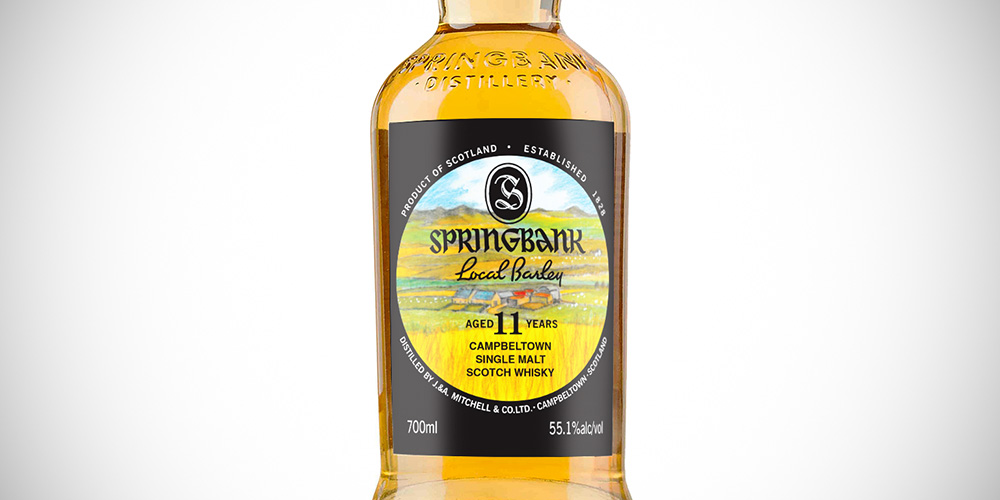 Springbank Local Barley 11 Years (2023)
The upcoming Springbank Local Barley is an 11 Year Old. It is distilled from Belgravia barley harvested at Glencraigs farm. This 2011 vintage comes from standard (ex-bourbon) casks. A total of 15.000 bottles will be available with a strength of 55.1% ABV. In fact, despite the higher ABV and one extra year of ageing, this is very, very similar to the previous release.
Bottling will take place in December so we expect it to arrive in stores early 2023.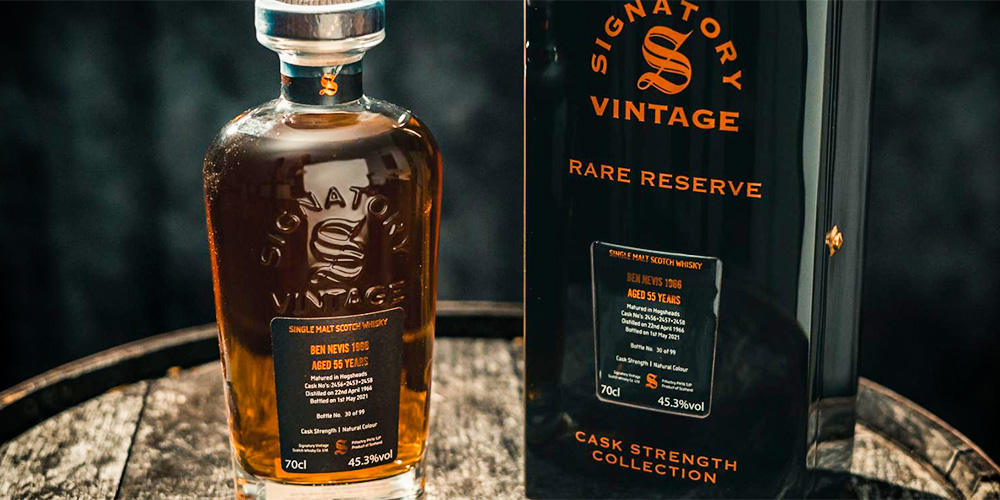 Ben Nevis 1966 – Signatory Vintage
Who would have thought there are still casks of Ben Nevis 1966 lying around in Scotland? Well, Signatory Vintage just released a bottling at 55 years of age. It is a combination of three subsequent hogsheads #2456 + 2457 + 2458. They had been moved to Edradour distillery in 2007 where they were disgorged into a single refill hogshead until now.
Only 99 decanters exist. It is said to have the intense, spicy and dirty character of the distillery. It still comes at a nice 45.3% ABV. Already available from The Whisky Exchange for instance.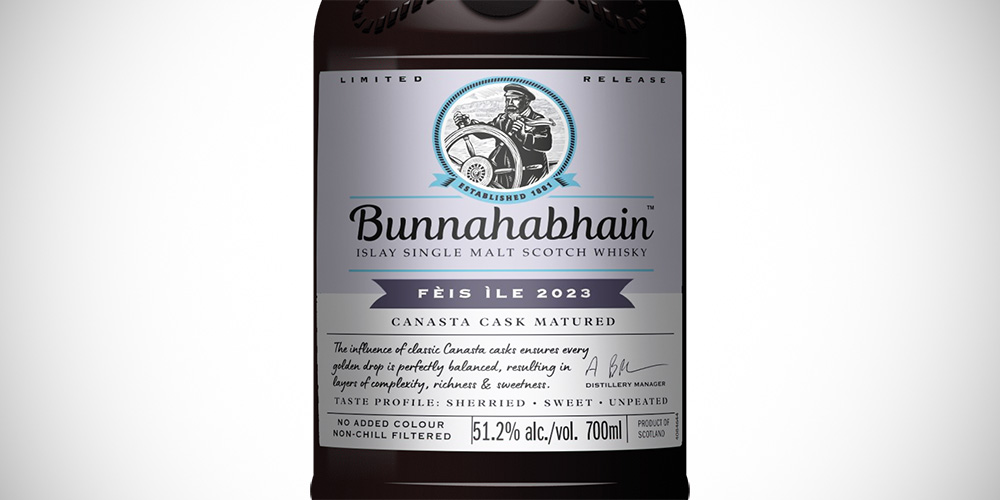 Bunnahabhain Feis Ile 2023 – Canasta Cask
Feis Ile 2023 is still a long way to go (starting 26th May) but one of the Bunnahabhain festival bottlings has already been leaked. It will be a Canasta Cask. As you may remember from my Bunnahabhain 2014 Canasta butt review, the name refers to a brand of Cream sherry from Bodegas Williams & Humbert. The distillery seems to have acquired a lot of these casks.
On the back label they claim Canasta is a rare sherry and a skilfully blended sherry. Slightly exaggerated perhaps for a € 12 wine that is the modern equivalent of the ubiquitous Bristol Cream.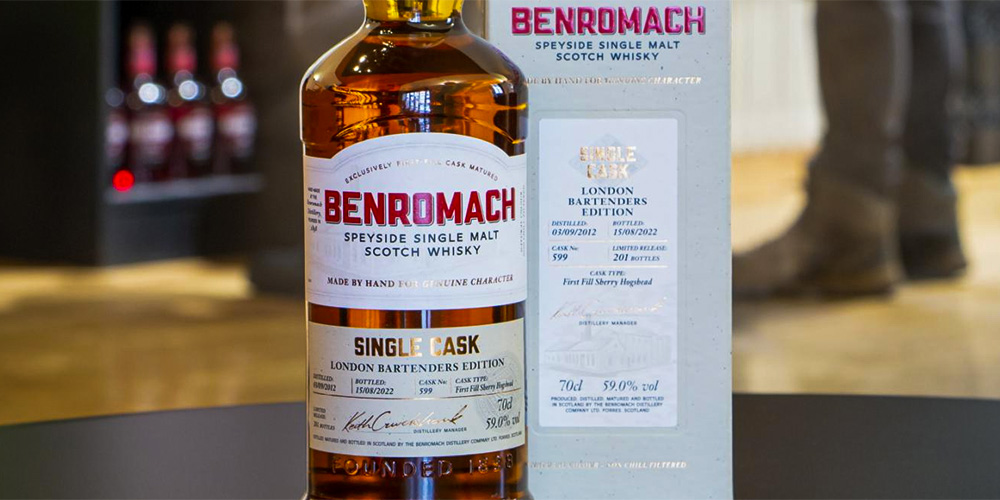 Benromach London Bartenders Edition
Benromach has a new collaboration with London bartenders. They had the opportunity to try various cask samples and picked a first fill sherry hogshead #599. Benromach London Bartenders Edition is now released in a limited run of 201 bottles, exclusively available at the bars (e.g. Swift Bars, Black Rock or Publiq) and through Milroy's of Soho for around £ 80.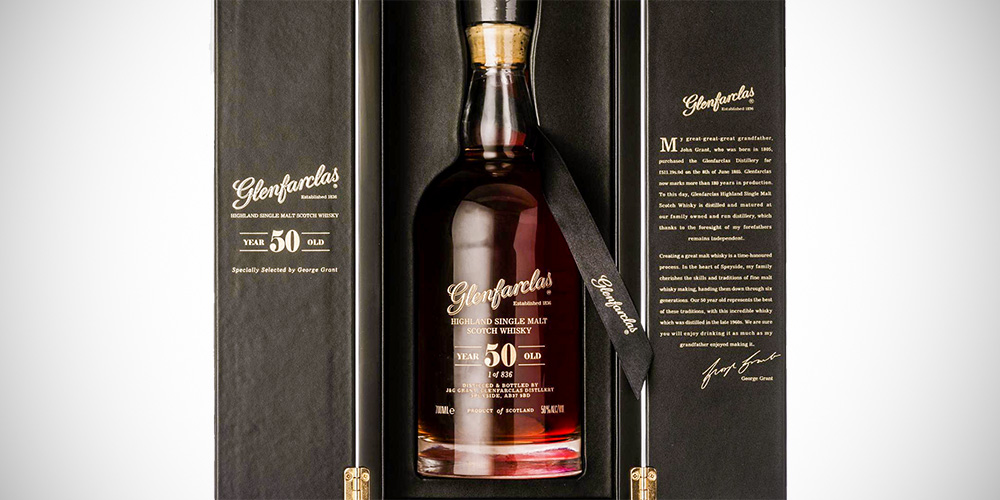 Glenfarclas 50 Year Old
With all these ultra-premium releases, it's beginning to look a lot like Christmas. We can start dreaming of the new Glenfarclas 50 Year Old, which will be available for £ 9000. The bottling is celebrating John Grant's 50th anniversary in the whiskey industry. Only 836 bottles exist. Apart from the new box design, it looks very similar to the 2019 release.
Also interesting
Last but not least, here are some things that may not have been widely announced but that grabbed my attention in shops recently…