Kirsch Import recently launched three bottlings selected from the Gordon & MacPhail stocks. We have three releases spanning a nice spectrum from bourbon to sherry to peated whisky. Be prepared for Scapa 2005, Glenrothes 2006 and Caol Ila 1997.
Scapa 17 yo 2005 (55,3%, Gordon & MacPhail 'Connoisseurs Choice' for Kirsch Import 2022, 1st fill bourbon barrel #486, 196 btl.)
Nose: a mix of chalk, coconut shavings, fresh oak and heather. There's also a nice herbaceous side (verbena, refreshing menthol and sage). Then some light buttery notes / white chocolate and creamy vanilla come forward, alongside tinned pineapple. In short, quite complex and inviting.
Mouth: some white pepper up front, but then the creamy fruitiness comes back. Crisp pears and apples, hints of vanilla custard, marmalade and slices of pineapple. Then hints of honeysuckle and citrus peels. Crushed mint leaves. Echoes of liquorice and mineral, almost salty notes towards the end.
Finish: medium, on biscuity notes, citrus peels and a grainy touch.
There's only a handful Scapa releases on this website, official bottlings are rare and they simply don't seem to reach independent bottlers. In the past I've been impressed so we can only hope for more. This 2005 is fresh, quite fruity and offering an above-average complexity. Available from plenty of German retailers.
Glenrothes 16 yo 2006 (53,3%, Gordon & MacPhail 'Connoisseurs Choice' for Kirsch Import 2022, 1st fill sherry hogshead #18601303, 328 btl.)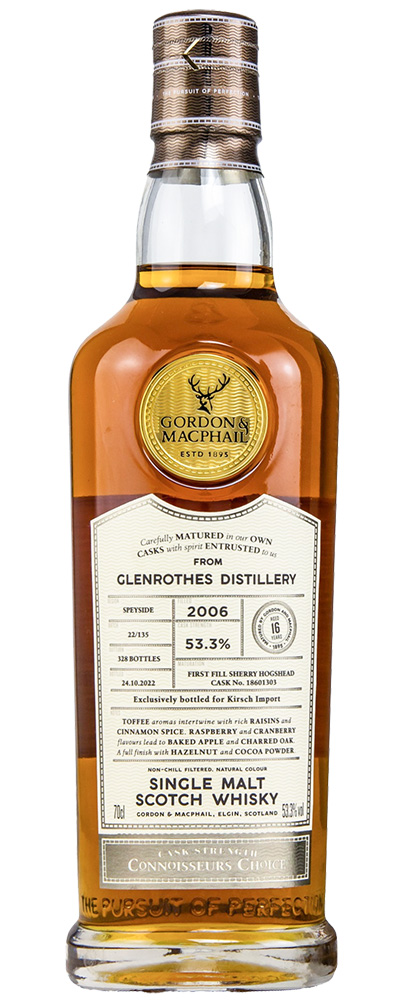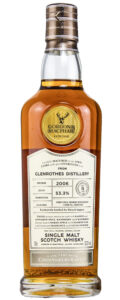 Nose: right, a rather bloated sherry cask. Sultanas, figs and cinnamon, lots of butter caramel and nougat but also a slightly musty, leafy note. Light earthy tobacco notes. Treacle tart. Quite fat, with a faint hint of rubber but this fades after opening up.
Mouth: interesting. There's a peculiar tangy sourness (cranberries, orange peels) with walnuts and hints of leather. Red apples, cinnamon powder and hazelnuts. Then hints of charred wood, still a dirty edge, wet tobacco leaves and butterscotch. Some say this is typical of the German market.
Finish: medium, dark, still slightly tart and rubbery, with drying wood and leafy notes.
Some really nice notes here, but also a frowning eyebrow at times. Overall quite interesting, even though it's not perfectly classic in my opinion (nor my personal preference). Score: 83/100
Caol Ila 25 yo 1997 (60,7%, Gordon & MacPhail 'Connoisseurs Choice' for Kirsch Import 2022, 1st fill sherry butt #12495, 561 btl.)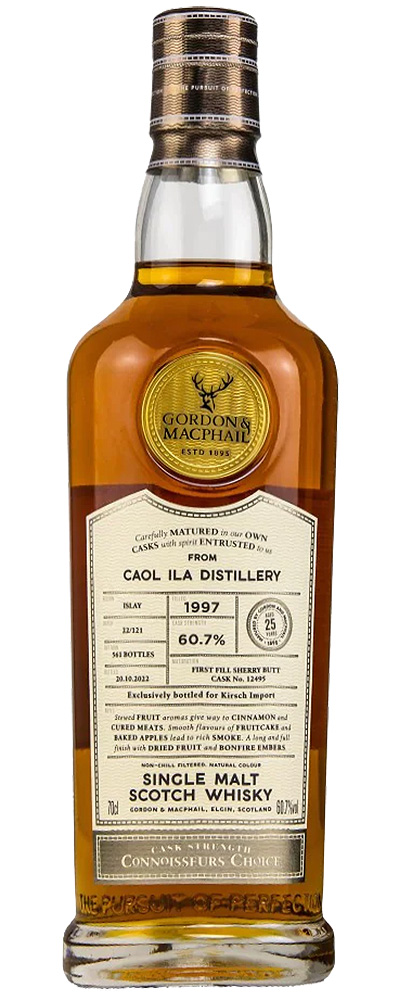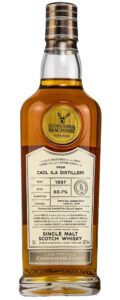 Nose: hey, great! Classic dried meats and tobacco notes with a lovely refreshing hint of menthol. Juicy apples, tart cranberry and raspberry in the background with nice barbecue smoke, herbal oils, citrus peels and a hint of petrol. Whiffs of cold coffee as well. Lovely.
Mouth: warm sooty notes with smoked meats and smouldering beach bonfires. Port Ellen? Scorched rosemary, as well as fruitcake, red berries, red apples, plums and oranges. Then also After Eight, caramel notes, black pepper and hints of salt. Roasted almonds and praline too. A great profile.
Finish: long, warming, with savoury notes, herbs and smoked meat.
When you read tobacco notes, sour berries, chocolate and sooty smoke, then you know I'm in a happy place. This is a lovely Caol Ila from a beautiful sherry cask. Summing up: warmly recommended and easy to find. Check Kirsch Import if you want more information. Score: 91/100