Once in a while we like to do an Armagnac session, often sparked by new releases from Grape of the Art.
Domaine de Danis sits the Ténarèze production zone of Armagnac. It is a winery in Gascogne that specializes in white Côtes de Gascogne wines. Just a small part is kept aside for armagnac production. All of their available vintages since 1982 are made with the Folle Blanche variety, including the 1988 vintage we're trying today. Older vintages are a blend of Baco and Ugni Blanc. They have around 120 barrels distributed over two cellars, one humid and one dry.
Armagnac Danis 33 yo 1988 (47,6%, Grape of the Art 2023, cask #34, 387 btl.)
Nose: really nice, with a big volatile note. Oil paint and wax polish, with fragrant and floral herbs. Once this top note settles down, it unfolds mirabelles, quinces and apricots, with floral honey and hints of rosewood. Vanilla pastry in the background. Quite high-pitched with a big varnished side.
Mouth: a similar bright start, on yellow stone fruits with dashes of honey sweetness and banana. Slightly thin perhaps, but it suits the brightness of this profile. Then mid-palate it becomes a bit more caramelized, with hints of vanilla and a hint of herbal oak. Nicely balanced, the woody side becomes the prominent element towards the end, but it stays minty and fresh, not drying.
Finish: quite long, with sappy wood and a darker hint of chocolate in the very end.
Really bright and elegant. The beautifully varnished nose translates into some woody notes on the palate. Overall a very pleasant release at a perfect drinking strength. Already sold out in most places, but you might find some bottles left at some of their trusted partners.
We proceed with another armagnac from the same bottler. Château de Hontambère is located in Ténarèze. They have their own production of armagnac but they are also managing the Laporte Reserve, which seems to be a collection of old casks of armagnac.They have over 30 vintages in stock, all the way back to the 1970s. This 1985 vintage (a blend of Baco and Ugni Blanc) comes from another acquired stock that originated at Domaine Pouchégu.
Armagnac Hontambère 36 yo 1985 (56,6%, Grape of the Art 2022, cask #H6, 350 btl.)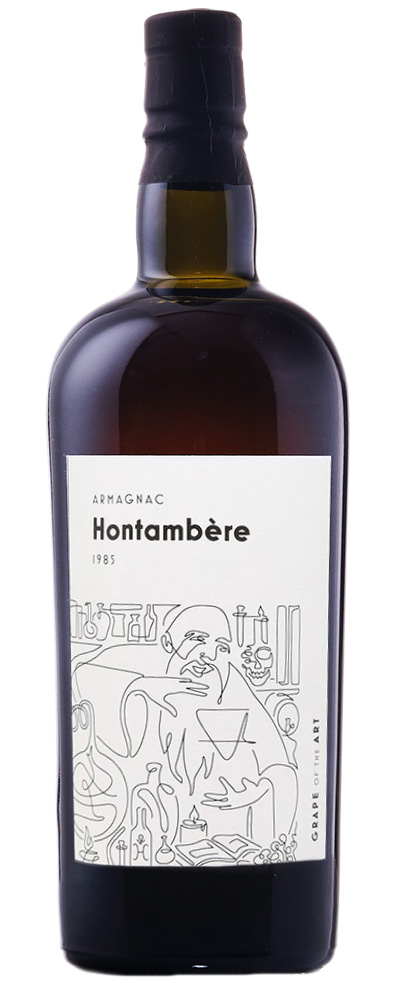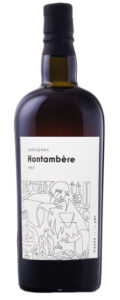 Nose: very forthcoming, with a lot of furniture polish, a little glue and smoke-ridden cigar boxes. Then abundant vanilla and cinnamon pastry, tobacco and hints of leather that remind us of American bourbons. Underneath there is a dark sweetness of caramelized walnuts, dried figs and thin mints. A light whiff of menthol adds freshness.
Mouth: I thought it would be too woody but that's not the case, or at least it's very well integrated. There's a bright fruitiness at its core (baked apples, tangerines and hints of marmalade). Now more on the rummy side perhaps, with hints of molasses and dried fruits. Then back to vanilla, pipe tobacco and walnut skins. There's still a big varnished and resinous, almost flowery edge. A hint of salted liquorice too.
Finish: long, on leathery notes, liquorice and tobacco, with a sour fruity echo and a salty note.
This Hontambère provides a nice mix of fruits and richly polished wood, with echoes of both heavy rum and bourbon whiskey. Really rich and pleasant. Safe to say Grape of the Art is quite a reference when it comes to armagnac. Score: 90/100
For the first time, Darroze has bottled an exclusive single cask for the German market (through their importer Kirsch). The 18 year old Armagnac was created from 100% Baco grapes.
Armagnac Duporté 18 yo 2004 (47,5%, Darroze for Kirsch Import 2022, 320 btl.)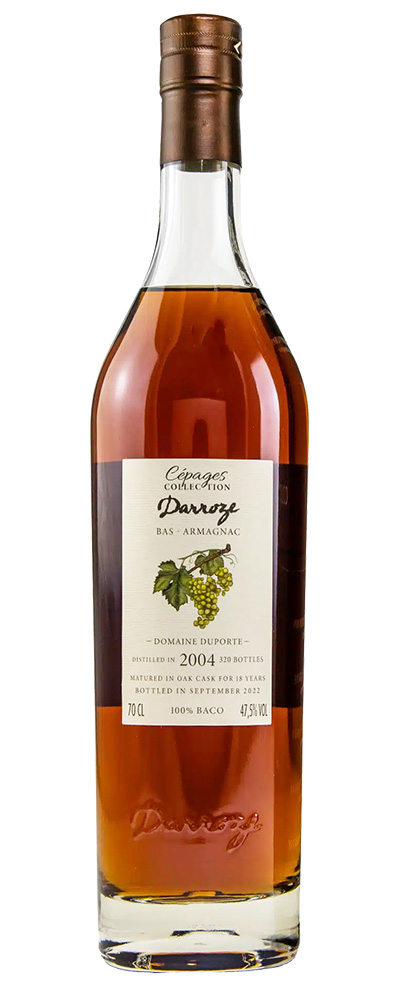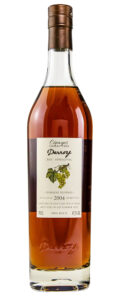 Nose: quite wide widh a minty wood influence. Eucalyptus, faint hints of incense. Then a little leather but also vanilla and hints of tobacco leaves. At this point it could have been an old rum. In the background we get sweet pears and hints of prune jam.
Mouth: again quite oaky, with plenty of liquorice and menthol, as well as some white pepper and drops of bitter herbal extracts. Quinces underneath, as well as raisins and a hint of brown sugar. Then back to vanilla, walnuts and other toasted nuts.
Finish: long, on tobacco, bitter oranges and drops of Fernet-Branca.
Indeed if you're a fan of old Port Mourant for instance, this is an interesting armagnac for you. Interesting herbal notes, probably excellent as a cough syrup, but perhaps a little too woody for my taste. Score: 86/100
Armagnac Aurian 1984 (53,7%, OB for Rum & Co, Bonbonne #15, 70 btl.)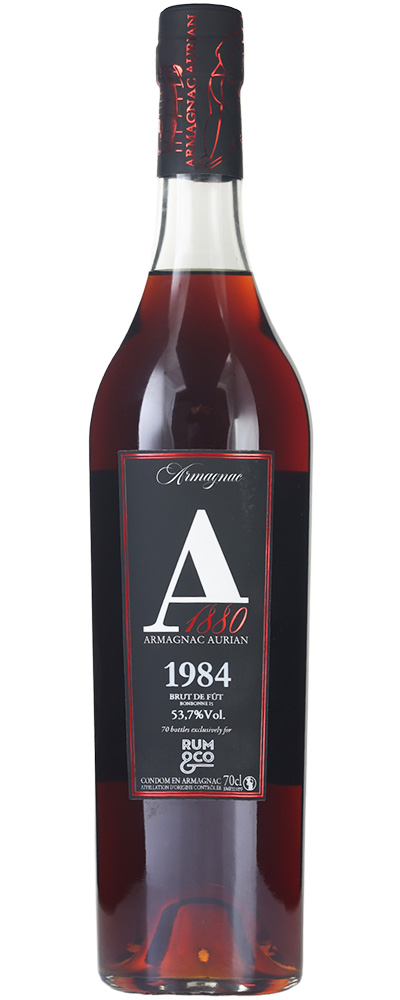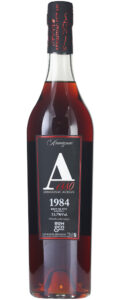 Nose: nicely varnished, with hints of old paint, acetone and fresh leather. A thick sweetness underneath, with caramel sauce, apple pastry and raisins. Then some raspberries and rose petals. Herbal honey.
Mouth: tobacco leaves with a light sour edge (lemons and sour cherries) and herbal extracts. Still some berry fruits, but they are overtaken by umami notes, roasted nuts. Salted caramel. Then a little pepper and ginger before it moves towards sandalwood.
Finish: long, on cloves and heavily infused black tea, with hints of Cola and leather.
A lot of character. Especially the nose is impressive – on the palate there is a firm woody side again, which bothers me a little. In fact it's not the first time I'm saying this about Aurian bottled for Germany. Score: 87/100
Bas-Armagnac Mestépès 30 yo 1990 (58,2%, Swell de Spirits 'Flashback #5' 2022, 200 btl.)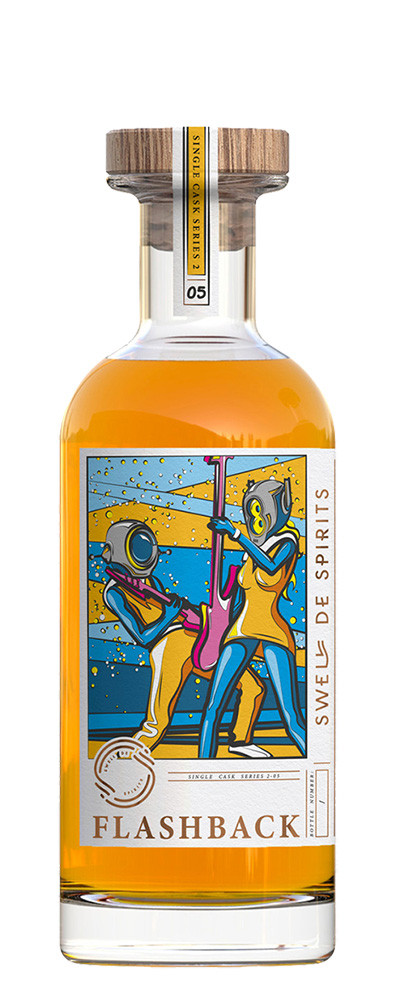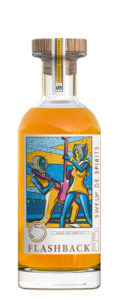 Nose: a less fruity profile this time. Pine wood and menthol stand out, as well as tobacco leaves and furniture polish. Hints of peaches and light greenish notes (tomato stems or bell peppers). Light roasted touches in the background.
Mouth: again quite savoury, with more charred wood, sweet plum sauce and leathery notes. Then quite some spicy notes (cloves, ginger) and fresh herbs. A few dashes of herbal bitters, even a salty note. Marmalade and Seville oranges too.
Finish: long, on cloves and other wood spices, with a faint meaty note and a subtle plankish note.
Quite wood-forward again, with more dryness than in the ones above. Powerful stuff, maybe a little over the top for my taste. Score: 85/100