The Whisky Exchange just released two exclusives. In fact both of them are the first-ever releases from these distilleries bottled on behalf of someone else! Now both producers belong to Pernod Ricard (Chivas Brothers) which also acquired TWE in late 2021, so they're close to the source, so to speak.
The first release is a 2003 vintage from Scapa. The other one is a slightly younger Strathisla from 2007. Even regular official bottlings are quite rare, and these are bottled at cask strength, enough to pique my interest.
Scapa 19 yo 2003 (56,7%, OB for The Whisky Exchange 2022, first-fill American oak)
Nose: quite seductive, with a tight grainy core at first, but opening up nicely towards warm vanilla, coconut cream and hints of apricots. Pineapple sweets and apple pie. Then crisp slices of green apple and fresh minty notes as well, even a hint of eucalyptus that lifts it. Even a hint of polished oak that reminds me of old grain whiskies. Really nice.
Mouth: vanilla ice cream, a mix of apples and pears, fresh bourbonny wood and citrus curds. Then sweeter cereal notes, a hint of grassy olive oil, tangy marmelade and lemon soda. White pepper and coconut flakes. Also a light floral and mineral edge. The firm strength highlights some baking spice and a pinch of salt as well.
Finish: quite long, on citrus zest, grapefruit juice, more green apples and a return of the grainy notes.
A very inviting nose and a slightly more austere, lightly coastal whisky on the palate. Quite a lovely Scapa, not cheap but the purest, most complex expression we've been able to try so far. Exclusively available from The Whisky Exchange.
Strathisla 15 yo 2007 (60,3%, OB for The Whisky Exchange 2022, first-fill American oak)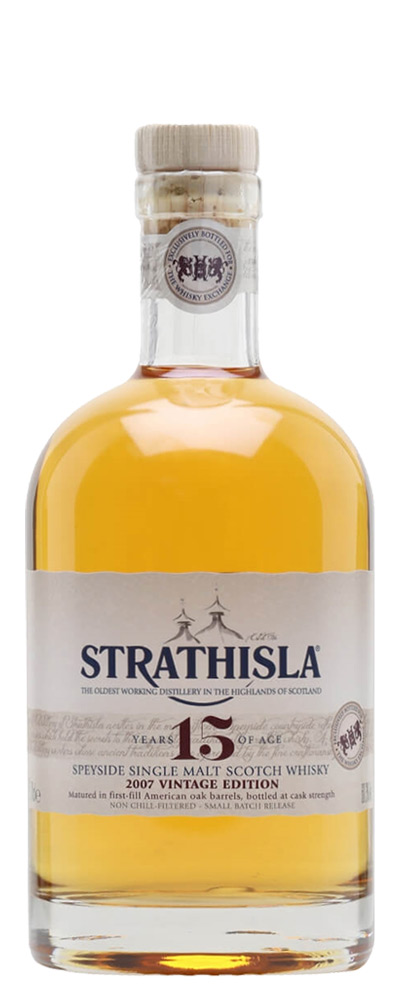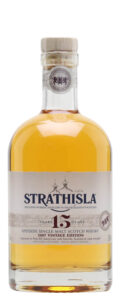 Nose: a cleaner distillate perhaps, slightly rougher and less expressive than the Scapa. Definitely less juicy. Instead we get light buttery notes (shortbread), unripe bananas, hints of rhubarb and hard pears. Hints of gravel and lemon peels in the background.
Mouth: quite hot and greenish, with unripe greengages, pears and herbal notes (wormwood). More lemon juice and peels, fresh barley, grassy tea with a bitter edge, and wood spice. A boozy touch as well. Water brings out a little more fruit and coconut shavings, but I find it too tight nonetheless.
Finish: quite long, gingery, with citrus peels, nutmeg and pepper.
A slightly robust Strathisla, a spirity fortress that isn't conquered by the cask, let alone by the drinker. I just realised I've never reviewed any Strathisla produced after 1979 (!), so this is definitely educational. But maybe not for an entire bottle. Exclusively available from The Whisky Exchange. Score: 84/100