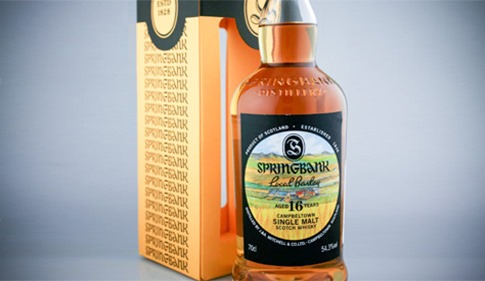 More news: the return of Springbank Local Barley.
When we say Local Barley, we think of a series of legendary 1965-1966 casks (#44x-#51x) released in the 1990s. They were produced with locally sourced barley and developed into hugely complex, fruity wonders.
Springbank has now revived this idea. The new Local Barley was distilled in 1999, making it 16 years old. For now 9000 bottles are available at 54,3% ABV, all distilled from barley grown at Low Machrimore Farm in Southend, a few miles outside of Campbeltown. Local Barley will become part of the core range. It should be around € 120.
Two years ago, one of these 1999 casks has been bottled for the 10th Anniversary of the Springbank Society, with very positive comments, so we're very much looking forward to this official release.
Official tasting notes:
Nose: Initially Sweet and briny before notes of butter shortbread, vanilla, pear drops and raisin develop.
Palate: Sweet and rounded with a very subtle peat influence combining with butter tablet, soft fruit and mineral notes.


Finish: evolving finish with notes reminiscent of our earthy dunnage
warehouses. The peat is slightly more prominent and integrates well
with lighter notes of candy and lemon zest.