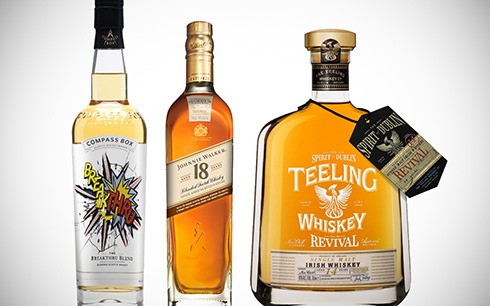 Teeling presented the third volume of its Teeling Revival series. This 14 years old Irish whiskey was matured in ex-bourbon casks and then finished in 350 litre Pineau de Charentes casks. It is bottled at 46% and 10.000 bottles are available for around € 120.
In case you're curious, it's very tasty. My review of the new Teeling Revival will be published on Monday.
From Compass Box comes the news of a new Breakthru blend. It is a bespoke blend for their distributor Breakthru Beverage Group. The label says it is extremely limited, so I assume this will be a private bottling, as a present for the team.
Johnnie Walker is  working on a Johnnie Walker Ultimate 18 Year Old, a blend of "up to 18" distilleries. So in theory it could be two or three distilleries? It will replace the current Johnnie Walker Platinum label.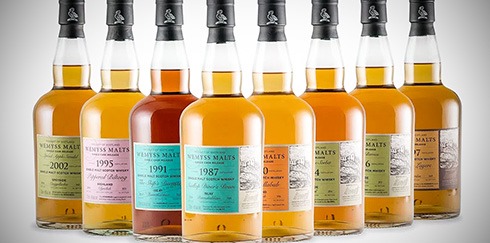 Wemyss Malts announced their first batch of single casks for 2017. Prices range from € 80 to around € 320.
Bunnahabhain 24 Years "The Ship's Decanter"
Bunnahabhain 28 Years "Scallop Divers Dram"
Clynelish 20 Years "Peppered Biltong"
Braeval 21 Years "Mango Anise"
Craigellachie 14 Years "Spiced Apple Strudel"
Bladnoch 26 Years "Apple Syllabub"
Invergordon 19 Years "Tiramisu Layers"
Glenrothes 20 Years "Hedgerow Berries"