This year has been notoriously difficult for independent bottlers, especially those accross the pond. I'm constantly picking up messages of delayed shipments, a constantly rising price for older casks, and customs / administration issues. Brexit blows. In some cases this simply led to a lower amount of releases, or – in the case of the latest batch of Maltbarn whiskies – sometimes less impressive whiskies than we're used to. All six single malts (of which we'll try four) are between 10 and 14 years of age. That doesn't mean they can't be high quality of course, so let's check right away.
Aultmore 14 yo 2006 (52,5%, Maltbarn 2021, bourbon cask, 160 btl.)
Nose: starts with light ale and plenty of gristy notes before it grows fruitier. Green apples, peaches, oranges and mirabelles. Also balanced grassy and gingery notes, some floral honey, light custard and and some tobacco leaves.
Mouth: still this modern, but flawless profile full of grains and fruits. Lime (blossom), orange, some lemon balm and verbena. Hints of barley sugar. Light rooty notes, straw and earthy spice add depth.
Finish: medium, with spices in first row now (pepper, ginger), some herbaceous flavours, vanilla and grainy notes.
Fresh and natural whisky. Rather modern in a way, but certainly not without depth. Honest and nice.
Aberlour 12 yo 2008 (52,3%, Maltbarn 2021, sherry cask, 160 btl.)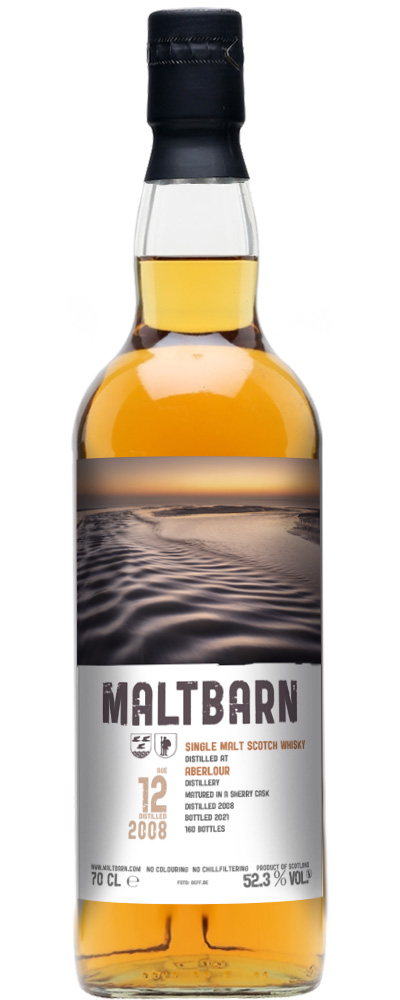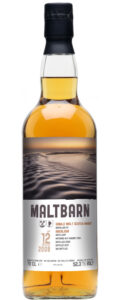 Nose: wider than the Aultmore. There's a pleasant sour edge to it, the fruitiness is a bit darker, it adds nutty notes and some pipe tobacco. Hazelnuts, cider apples, sour berries. Hints of cedar wood and something slightly musky that I can't put my finger on.
Mouth: more of these leafy and nutty notes. Walnuts and chestnuts, herbs, a green forest floor. Some zesty citrus in the background. A very subtle hint of bitterness and more of the cedar theme.
Finish: medium, pleasantly dry and nutty.
This has a leafy autumnal quality with tobacco and cedar. It may well be a proper ex-solera casks but there's some friction, something musty that bothers me. An interesting pick though. Score: 83/100
Glen Moray 13 yo 2007 (52,5%, Maltbarn 2021, bourbon cask, 160 btl.)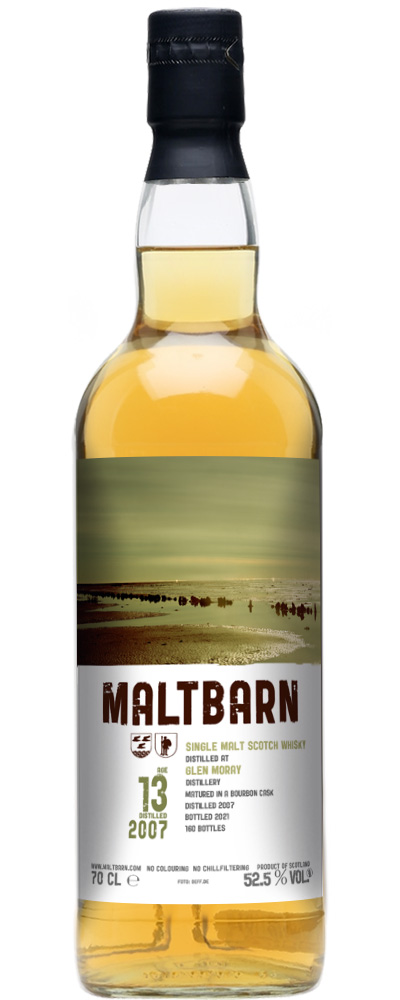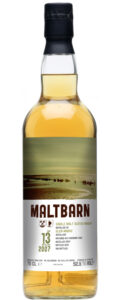 Nose: back to bourbonny freshness. Barley juice, brioche and vanilla biscuits or cake. Gooseberries and apples. Hints of banana bread and leaven. Ripe pears.
Mouth: sweeter than expected, rather creamy, with an exotic side now.  Mango and pineapple syrup. Mandarin liqueur. Hints of oak polish. A little marzipan. Something of a sweet tripel beer (Karmeliet). A bit of coconut shavings, fresh peppery oak and nutmeg too.
Finish: not too long, with some fragrant wood (bourbon whiskey style), mint and more syrupy fruits.
This is a sweeter and more gourmand style, with exotic fruits and pastry touches. A little more woody notes as well, but I really like it. Score: 87/100
Inchgower 12 yo 2008 (53%, Maltbarn 2021, bourbon cask, 156 btl.)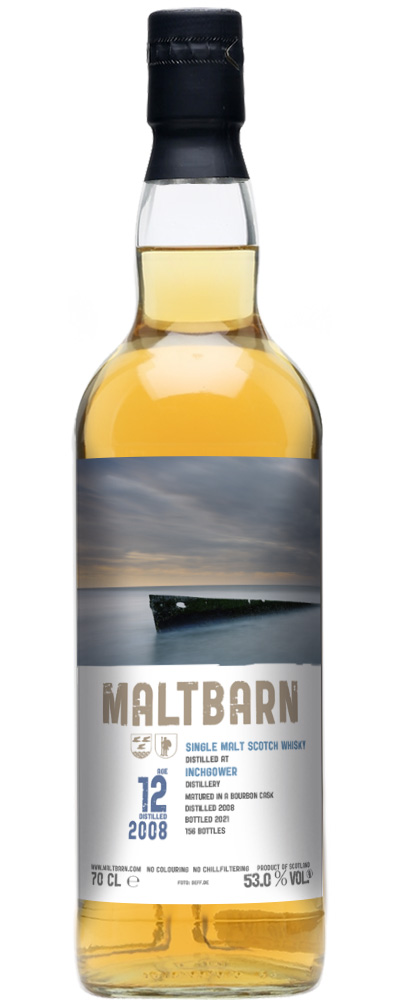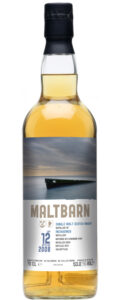 Nose: sweet bready notes and haybales, as well as a big buttery side. Butter babblers and latte. Hints of toffee. Some vegetal touches and nutmeg as well. Echoes of orchard fruits, but it's not a fruity whisky.
Mouth: a dense, creamy and slightly milky spirit. Goes back and forth between a big malty core, latte and butterscotch, milk chocolate and some vegetal notes. Vanilla sweetness, but also a faint saline edge and cinnamon.
Finish: medium, sweet, bready, with a touch of spice.
A slightly bulky malt, close to the raw materials but with a big buttery side. Not really my style, but it fits nicely in this series because it adds yet another profile. Four casks with character at fair prices. Score: 82/100