Two armagnacs bottled by specialist Grape of the Art, yes please!
We start with one of the last remaining casks of the (apparently rather legendary) lost domaine Lous Pibous. This is distilled in 1995 and matured in a dry cellar for 28 years. It was the festival bottling for the German Armagnac Festival 2023.
Armagnac Lous Pibous 27 yo 1995 (54,7%, Grape of the Art / L'Encantada 2023, cask #150, 352 btl.)
Nose: dark, with lots of cedar wood and varnish / glue jumping out of the glass, bordering balsamic notes at times. Later butterscotch and brown sugar, juicy cherries and some plums. Subtle whiffs of papaya in the background, as well as dark berries and fresh herbs. Nice.
Mouth: more of these varnished and balsamic notes, alongside sour fruits. Blood oranges, pink grapefruit, more (sour) cherries and perhaps a couple of raspberries. Then sappy herbs, cigar boxes (with light tannins) and peppercorns. Light charred notes and hints of burnt sugar towards the end. I forgot to mention a hint of chocolate.
Finish: long, rather drying now, with more cedar and hints of tobacco.
This is essentially a rather wood-driven armagnac, but the sour and slightly tropical fruits make it a very vibrant drink. I'm quite fond of the varnished notes too. Sold out, I'm afraid.
The second armagnac is from Domaine Séailles, which we've seen before from Grape of the Art. This one is younger: 18 years of age.
Armagnac Séailles 18 yo 2004 (53,9%, Grape of the Art 2023, cask #54, 228 btl.)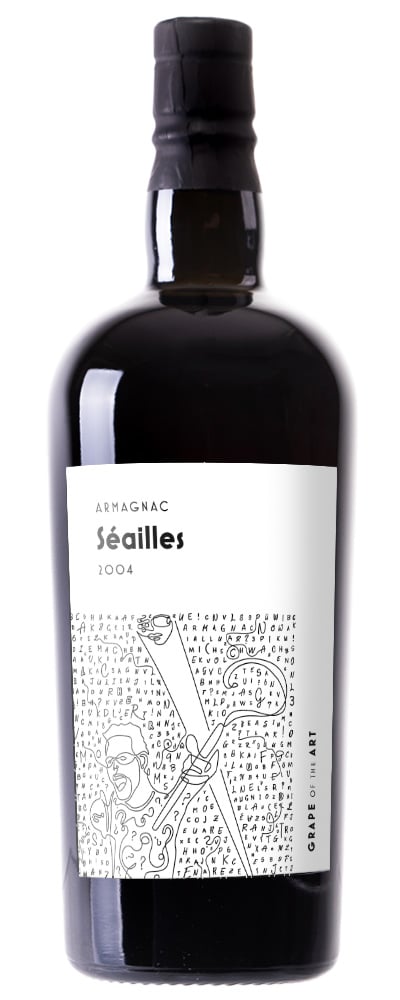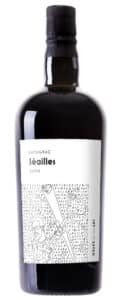 Nose: also dark and woody, yet less intensely aromatic than the Pibous. Dark grapes and quinces, with fig bread, caramel and orange peels. Sweet molasses, fudge and damp barrels come out after a while, making this a little less vibrant than the Pibous. Then some floral notes as well, like rose petals or gewurztraminer.
Mouth: rounder now, with caramel and cinnamon in front row, as well as fruit tea or herbal tea – Earl Grey for sure. Liquorice and tobacco. Hints of tree bark. There's a winey and slightly plankish note that I'm less fond of though.
Finish: long, spicy, with caramel notes and drying nuts.
A slightly wilder armagnac, younger and a little rougher. Very good but it suffers from the comparison. We never seem to get the sample when the bottling is still actually for sale, so I'm sorry you've missed this too. Score: 87/100