We start with a Bas-Armagnac Cutxan 2006, something they tracked down with the help of the guys from L'Encantada. It was aged for 15 years in a wet cellar. Cutxan simply refers to a hamlet in France, but sounds a lot like an Inca deity, hence the drawings on the label.
Next is a 32 year old Domaine Séailles distilled in 1988, from a dry cellar this time. You may remember Grape of the Art already bottled a 2000 vintage from this producer some time ago.
Bas-Armagnac Cutxan 15 yo 2006 (50,5%, Grape of the Art & L'Encantada 2022, cask #T37, 251 btl.)
Nose: robust start on berries with syrupy hints of apricot and papaya, as well as honeysuckle and a little chiffon leather. Light vanilla, clove and plain oak. A subtle fragrant side (meadow flowers), tobacco and sandalwood in the background. Quite mild overall.
Mouth: the wood comes to the fore now, with plenty of minty notes and a little pepper. Leathery dryness comes along. There's still a dark sweetness underneath, a mix of quinces, cocoa coated nuts and maple syrup. Cloves and herbal notes start to take the upperhand.
Finish: quite long, with more caramel, dark cherries and bittersweet oak spice.
A fairly dark and slightly unpolished armagnac, with some floral notes and sweetness to round off the edges. A fine dram. Sold out, as far as I can tell.
Armagnac Séailles 32 yo 1988 (50%, Grape of the Art 2021, cask #76, 205 btl.)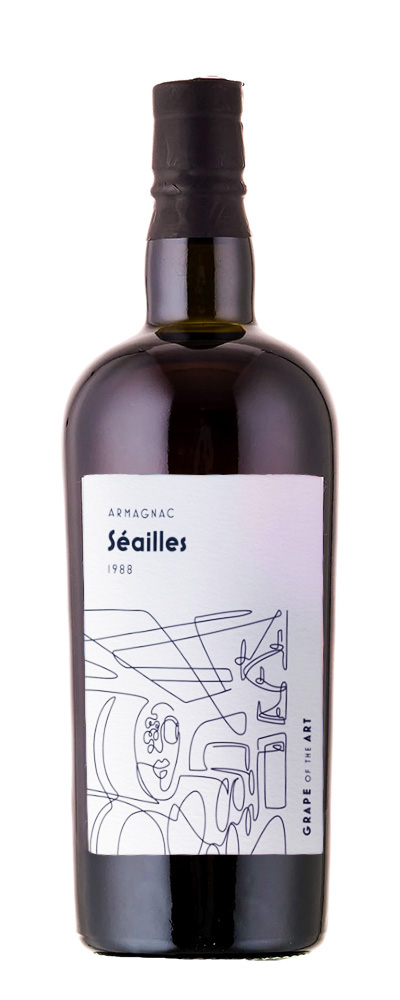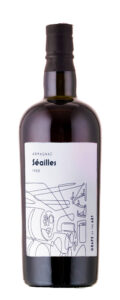 Nose: more heady aromas here, like rummy esters and a hint of nail polish remover. Overripe pineapples underscore this tropical side. Mango, later raisins. Aniseed and leather. Nicely integrated hints of potpourri. Beautiful mix-up of armagnac, cognac and rum, so to speak.
Mouth: less rummy now. This has a much finer rancio effect with brighter berries, some zesty citrus and refreshing menthol. Then it merges with walnuts and hazelnuts, pepper and aniseed. Tannins and hints of grapefruit appear after a while, with some over-infused tea and sourish tobacco.
Finish: really long, with cedar wood, mocha, pepper and cloves.
The mix of estery rum on the nose and cognac-like woody aromatics on the palate make this a rather unique spirit. Much more refined than the Cutxan in my opinion. Really, really good armagnac. Sold out – be sure to watch their website pro-actively if you're interested in new bottlings. Score: 90/100