A couple of weeks ago, Belgian importer Cinoco organized a Zoom tasting with Milk & Honey whisky.
Milk & Honey is doing some fascinating experiments, especially the Apex series. We had a great Apex Dead Sea bottling for instance, matured in the lowest place on earth. Most of their standard bottlings have been less convincing in my opinion.
Milk & Honey Elements – Sherry Cask (46%, OB +/- 2022)
Nose: light red fruits and grape must, mixed with subtle savoury and nutty notes. Hints of fresh citrus and a metallic edge. Then walnuts, fresh oak and vanilla in the background, as well as a whiff of alcohol.
Mouth: young, with some alcohol astringency, alongside newish wood. Fairly subtle PX notes, like caramel toffee and milk chocolate. Then white pepper and vanilla. Liquorice, green walnuts and hints of clove, bringing a slight bitter edge to the table.
Finish: rather short, leaving a sweet and sour fruitiness and firm wood spice.
The whisky itself is okay, considering the fact that it's very young. Plenty of room for improvement though. It would be nice to tone down the active wood – this whisky may be referred to as sherry cask, but the majority of the casks involved were actually bourbon and STR casks. Like the other Elements, the variable part is small.
Kosher Sherry Cask?
Now let's throw the cat among the pigeons. I'm not convinced Milk & Honey Elements: Sherry Cask is really made with sherry casks. They claim to use Oloroso and Pedro Ximénez casks – all kosher.
Now the first (and – until further notice – only?) kosher "sherry" casks were presented in 2017 by Bodegas Del Pino, carefully monitored by the Chabad Lubavitch in Barcelona (more info here). However, this bodega is in Montilla Moriles, well outside of the sherry region. The wines used for seasoning cannot be sold as sherry wines, moreover they don't even bear the classification 'Oloroso' or 'Pedro Ximénez' because they don't strictly adhere to the regulations of the D.O.
Distilleries are getting more precise in describing their casks. If Del Pino provided the casks, the whisky should not be called 'Sherry Cask' in my opinion. Proper kosher sherry casks are in the making by the way, in fact they are made by the same bodega but matured in a new winery, built in Jerez. However this new warehouse was constructed merely two years ago so it seems unlikely that M&H already had a full sherry cask certification for the maturation of this whisky.
Milk & Honey Elements – Pomegranate Wine Cask (46%, OB 2022)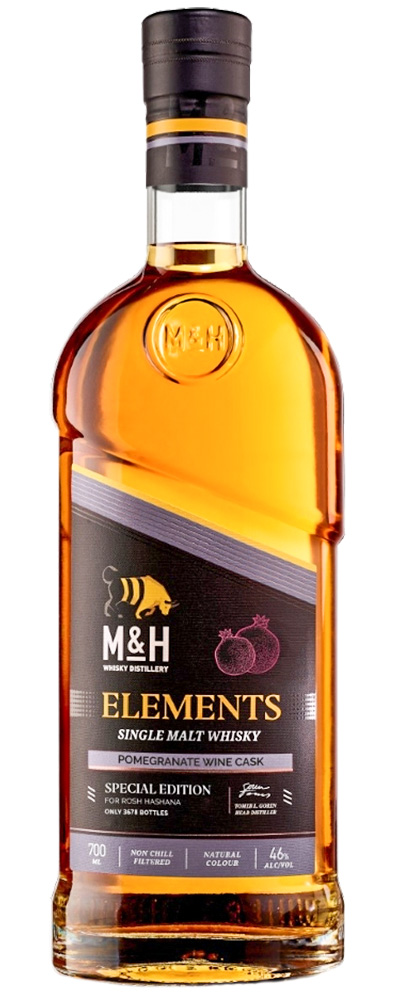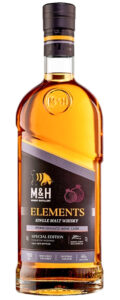 Nose: some acidic red fruits again. Currants, sweet grapes and red apples, mixed with lemons and hints of marzipan. The baseline STR woody note is present here as well, but the balance with the pomegranate is quite nice.
Mouth: same thoughts. Tart berries against a backdrop of darker sweetness. Raspberry jam or pomegranate indeed. Then malty sweetness comes forward, as well as firm oak spice and herbal notes, with a faint bitter edge. Faint tobacco notes as well.
Finish: medium, on cocoa and nutmeg, with toffee and a wee bitter edge again.
Nicer than the previous version, although the bitter side came a little unexpected. It may not be perfect (I hear the APEX version is better), but I'm convinced they can develop this into an ongoing expression that's typically Israeli. Score: 81/100
Milk & Honey Art & Craft – Stout Beer Cask 2019 (54%, OB 2022, 975 btl.)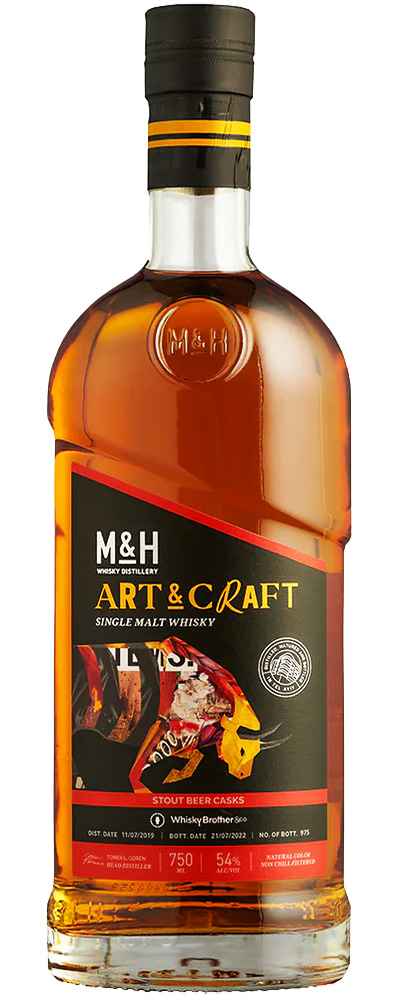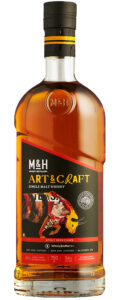 Nose: mostly cocoa and chocolate notes, with a subtle dusty note underneath. Light hazelnut and coffee. A few earthy touches.
Mouth: now the darkness of the stout is really noticeable. A clear hint of chocolate chip cookies, as well as Irish coffee. Also hazelnuts and toasted almonds. Definitely on the darker side, but with a nice creaminess.
Finish: medium length, still on coffee notes with balanced hints of pepper and mint.
In general I'm reluctant towards stout finishes but this is a succesful marriage. It proves that you don't need STR casks to get interesting flavours at a young age. Score: 84/100
Milk & Honey Belgian Drop – White Dessert Wine Cask (57,4%, OB 2022, 273 btl.)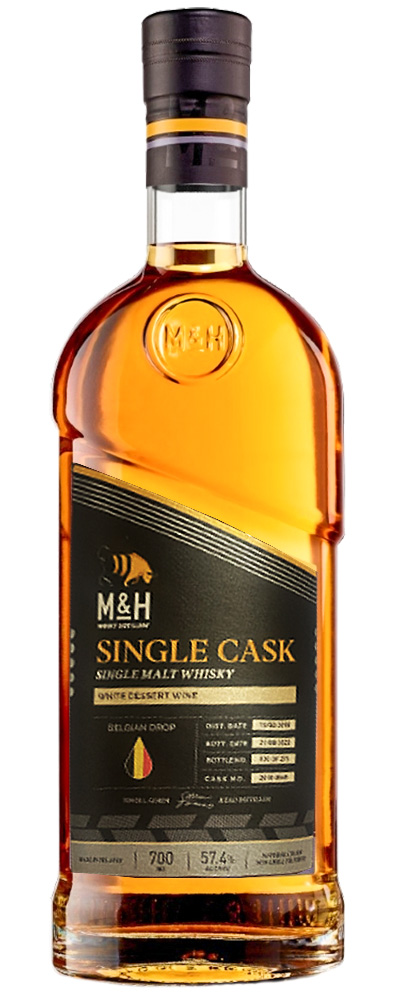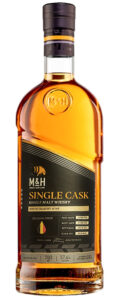 Nose: very nutty. Cashews and peanuts. Slightly sour fruits again (unripe grapes), greengages. Then a light buttery touch. Herbs appear after a while (rosemary, melissa). I'm not sure what to make of this.
Mouth: much sweeter than the nose suggested, but again the combination of sweetness and bitterness is a little unbalanced. Grapes, fruit syrup, lemonade, with herbal liqueur. A vaguely synthetic, almost plastic-y note as well.
Finish: quite short, sweet and herbal.
It's a nice idea to team up with local wineries to get uncommon cask finishes. Pomegranate, sure, but this white dessert wine (a kind of Israeli white Port wine, although they can't use that name) falls short. Score: 76/100
Milk & Honey APEX – Fortified Red Wine Cask 2017 (59,4%, OB 2022)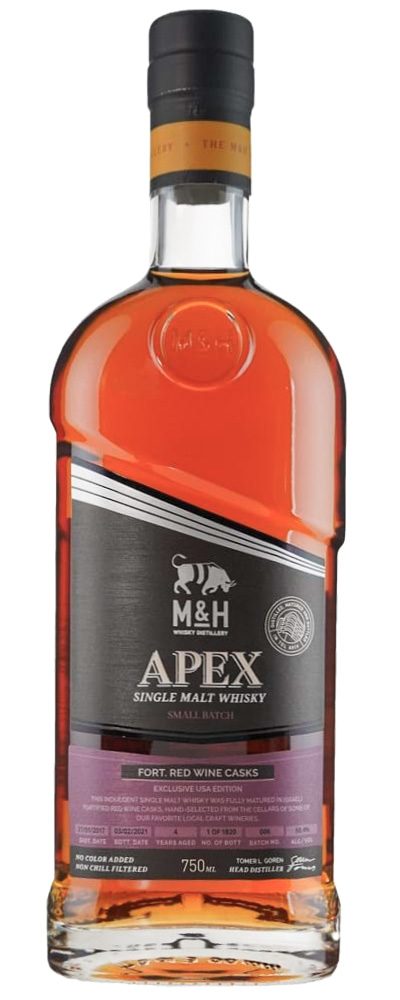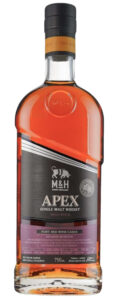 Nose: also quite nutty, with red grapes, plum jam and hints of tobacco leaves. Then a dusty note (old paper) and black tea. Not bad but it's not very forthcoming though, the alcohol is blocking a little.
Mouth: quite winey now, in a non-fortified red wine kinda way. Gingery notes, pepper and some tannins and herbal notes from the wood. Malt and blackberry jam in second row. Quickly getting dry.
Finish: quite long, with lingering berry sweetness and wood spice. A light charred touch as well.
Was the wine a slightly sub-par "Port" or was the maturation balance simply not perfect? Better than the white version, for sure. Overall still leaving a lot to be desired though. Score: 80/100
Milk & Honey APEX – Ex-Alba Cask 2018 (53,4%, OB 2022, ex-Ledaig sherry cask, 1164 btl.)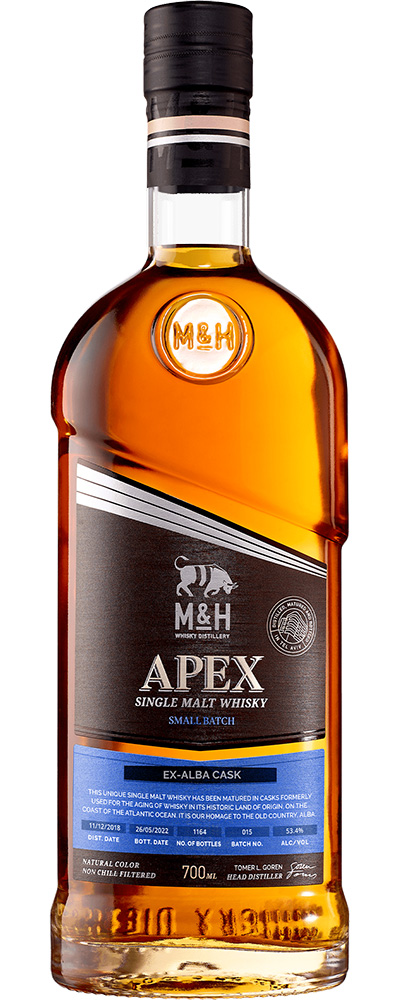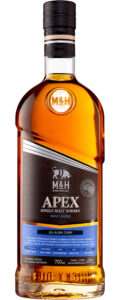 Nose: starts entirely on buttery toffee and caramelized white chocolate. Then subtle smoke appears, followed by a roasted marshmallow. Hints of dried seaweed too. After a while it becomes increasingly more Ledaig, with hints of bandages and struck matches, as well as the typical musty smoke.
Mouth: more phenols, iodine and seaweed now. Hints of smoked bacon, black peppercorns and hints of earthy peat. A bit of a creamy, custardy side as well. Then some rubbery touches as well. To me this is more Ledaig than Milk & Honey, not sure if that's a good thing.
Finish: quite long, ashy, on roasted bread, salted caramel and woody notes.
While pretty straightforward, this is good whisky. The smokiness is nice and you get a really prominent footprint of the Ledaig cask. The result is nice, but should we attribute this success to the M&H spirit or to the Ledaig cask? Score: 85/100