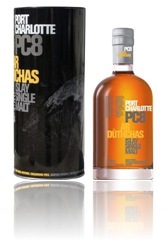 Bruichladdich posted the line-up for this year on its blog.
We can expect a multi-vintage sherry bottling, the mature X4 (which can now be called true whisky), a new Octomore with even more peat than the current release (140ppm), the new Port Charlotte PC8 (in a black tin again), a new XVII, Infinity III and a new Renegade series of rum.
More about this on the Bruichladdich blog.