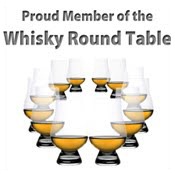 I'm hosting the September edition of the Whisky Round Table. Here's what I asked my fellow Knights:
If you could reopen a mothballed or demolished distillery, which one would it be and why?
Neil + Joel (Cask Strength)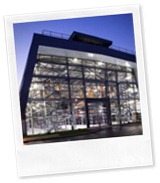 Our answer is that we wouldn't. For the simple fact that no matter what you did it would always be different to the original and in the large majority of cases, always deemed as inferior. No amount of money could buy you back Brora, Port Ellen or Rosebank, so why bother!
The scenario is like a band reforming, after their catalogue of albums has suddenly become revered. Yes, technically they're all there on stage (with the exception of the dead drummer) but something isn't quite right – the singer isn't as exciting as he used to be, with a lot less hair and more wrinkles- and the fans know it deep down. The zeal of the original can never be repeated or surpassed. Time to move on folks.
Could we use the money to open a brand new distillery instead?
Chris (Nonjatta)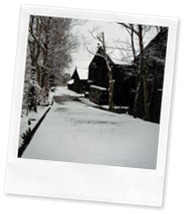 I would restart the Karuizawa distillery in Nagano Prefecture, Japan.
I just found out that Karuizawa had sold all of its inventory to the No. 1 Drinks company in the U.K (via a middle man). While delighted that a responsible and creative company like No. 1 Drinks got it, the news effectively confirmed what all Japanese whisky watchers had suspected in the back of their minds for months/years: the Kirin conglomerate has abandoned Karuizawa, one of the most historically significant of Japan's distilleries. Of course, Kirin have a much better idea than I do about the real state of Karuizawa and its stills. No doubt their decision to concentrate on their much more modern, large-capacity distillery at Fuji-Gotemba makes good sense from a business point of view, but the abandonment of Karuizawa, based in an area which is renowned for its beauty, is a great pity. Karuizawa has produced some really special malts and has a better international single malt reputation than Fuji-Gotemba. It would make an ideal small-scale distillery if only I had the first clue about making whisky.
Joshua (Jewish Single Malt Whisky Society)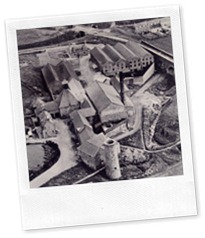 I think that many people/whisky lovers would love to see Port Ellen rebuilt as resume operations.  Perhaps that's the most obvious of choices.  Being the type of person who always tries to go against the grain and root for the underdog, I'd say my choice is Glenugie.
I'm guessing there are a lot of people out there who never even heard of Glenugie.  Glenugie was a Highland distillery, originally built in 1831, that has gone through many different hands; has been through many silent periods; and was part of the large group of distillery shut downs in 1983.
So, why Glenugie?  Quality of taste and character.  Truth be told, I've only had 4 or five Glenugies and only officially reviewed just one of them (an Old Malt Cask bottling which can be found here).  Of those 4 to 5 expressions I've tastes, each one of them was wonderful – from start to finish.  Sadly, it's tough to find a bottle for less than $150 (but $225 – $1600 is more like it).  Soon, every drop will be drunk.  Or worse, stuck on someone's whisky collection shelf never to be enjoyed…
Keith Wood (Whisky-Emporium)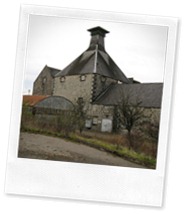 Re-open a mothballed or demolished distillery? Oh dear, what choices I have, can I really only reopen the one?
Well, one of the first to come to mind would be Glen Mhor. I mean who the hell wants yet another bloomin' Curry's electrical store?
I have to say that I haven't been overly impressed with some of the younger expressions of Glen Mhor that I've tried, but when it comes to older ones, say around 25 years old or more, they have been absolutely stunning. If only the distillery had continued to produce and stash away more of that wonderful spirit until a ripe old age.
Oh, hang on a minute; what about Banff, Brora, Caperdonich, Convalmore … ahh yes, Convalmore, wonderful whisky or at least the ones I've tried have been. There again, the thought of some really grand old Hillside or Glenesk makes the mouth water too. Millburn, how could I possibly continue to survive without ample supplies of this one? Don't mention Port Ellen, I said don't mention it …..
So many possibilities, especially as I have great soft spots for the ones I've mentioned, so can I really only choose the one? Well, my final shortlist would probably comprise Glen Mhor, Millburn, Convalmore & Brora.

Nah, wait a minute, I've a better idea; I'll take a substantial lottery win and a time machine set to sometime in the 1960's which should allow me to buy a large number of casks from the right distilleries at decent prices, then fast forward back to today and have all the supplies I need.
Gal (WhiskyIsrael)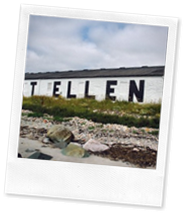 I think I'm not going to be very original in my response. The one I'm choosing probably is going to be very popular, and you guessed it: Port Ellen. Why?
First, Its an Islay distillery, and i think there are not enough of those (ok,you may disagree) but something is magical about that island. And as a peat loving malt drinker, i would love to see PE release new bottlings.
Second, I tasted only a few drams of PE, and those i did were wonderful. I hate to think that in a few year's time it will be so expensive, and the casks will be to oaky, or too weak in ABV% to bottle them as whisky. We must allow future generations to taste the wonderful PE profile, and i would love my kids to be able to afford some. currently by the time my wee boy is 18, no way he will be able to afford a wee dram of that nectar.
Karen (Whisky for Everyone)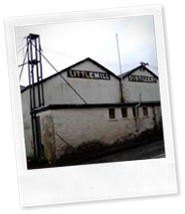 With an official founding date in 1772, Littlemill would be one of the three oldest distilleries in Scotland. The distillery ceased production in 1992 and was then destroyed by fire in 2004. The distillery featured a unique still set-up that combined pot and column still elements; copper pot stills cladded in aluminium and fitted with rectifying columns instead of the customary swan-necks.
After being surprised by the 12 year old (currently the only distillery bottling available) with its delicate, gentle, sweet and malty notes, Karen really fell for the well-worn soft notes in the classic Lowlands style and this inspired her to try the likes of Bladnoch – a distillery that has benefited from being re-opened.
Up until the early 70s the distillery produced three different malts, the classic lowlands style of the current release, a full-bodied lightly peated style and, unusually for a Lowland distillery, a heavily peated style. It is the unique approach to production and house styles that makes us think this is a distillery that would produce some impressive whisky if re-opened.
Matt (Whisky for Everyone)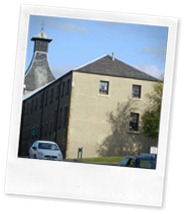 St. Magdalene (or Linlithgow as it is sometimes known) was also one of Scotland's oldest distilleries when it was closed in 1983. It was founded in 1795 and was located in the town of Linlithgow, which lies between Edinburgh and Stirling. The buildings are still standing but are now converted in to a block of apartments.
The reason for Matt's choice is simple – being relatively new to the world of single malt whisky he has only ever tried three or four examples of St. Magdalene. Naturally, because of the time passed since its closure these whiskies have all been of significant age and they are getting extremely rare. They have also been some of the finest whiskies he has tasted to date.
Therefore, if re-opened it would give Matt (and other recent converts to whisky) the opportunity to taste some younger versions of St. Magdalene and to see how the whisky develops into the excellent whiskies that you can still occasionally buy/try today. Sadly, it seems we will never get this opportunity.
Ruben (WhiskyNotes)
Thanks fellow Knights for your answers!
Some time ago I already wrote a similar piece for Connosr about the Glenugie distillery, so I won't cover that one again. Back then I also mentioned Brora, Port Ellen, Caperdonich and St. Magdalene as possible subjects for a similar article.
Just like Neil + Joel and Keith, I wouldn't re-open a lost distillery per sé. I'm convinced that, when restored, they wouldn't produce the same type of whisky as they did in their heydays.
Some of the most legendary whiskies were produced by accident, because the still man was drunk and forgot to stick to his instructions for example. Stills were directly fired and controlled by humans. The possibilities for errors (or should we say experimentation) were much bigger than they are in today's computer-controlled environments. So wanting to re-open a distillery is like claiming we understand exactly what led to all this great whisky. And obviously we don't, because I'm sure someone would scientifically re-create the profile of Brora or St. Magdalene if they knew how to do it.
In fact you don't even need a closed or lost distillery. I would like to re-open Ardbeg in the 1970's, or Longmorn in the 1970's, or Bowmore in the 1960's, or Clynelish, or Glen Garioch… In a way all of these are lost distilleries as well. They're still working but they've evolved and we'll have to wait and see whether they're able to produce the same jewels as before…