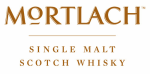 In April 2014 Diageo relaunched Mortlach. Until then, official bottlings were quite rare but that changed with the release of four new expressions at once: Mortlach Rare Old, a travel retail exclusive Special Strength, Mortlach 18 Years and Mortlach 25 Years.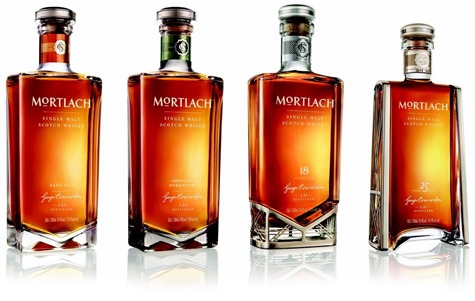 In marketing terms, Mortlach is positioned as a luxury brand, but not super-premium. That is reflected in nice, uncommonly shaped bottles. Mind that they are only 50 cl, which makes prices seem 40% more reasonable than they actually are.
The distillery, noted for its unusual almost-triple distillation style and meaty character, will also be doubled in size, with a new still house due to be operational in November 2015.
Mortlach 18 Years is a vatting of first-fill European oak sherry casks, American oak hogsheads and refill European oak casks.
Mortlach 18 yo (43,4%, OB 2014, 50 cl.)
Nose: earthy and nutty sherry notes up front, with a bit of cooked potato and wet leaves behind them. I'm usually not too fond of this side of Mortlach, but here it's quite alright because there are also vibrant hints of sour apple, orange peel and ginger. A little leather. A few blossomy notes too.

Mouth: dried fruits, raisins and orange peel again, with plenty of spices now. Gingerbread, soft pepper. Brown sugar and milk chocolate. Some roasted nuts as well.

Finish: long, still showing roasted notes, chocolate and spices.
I find this quite interesting. Not all elements are entirely up my alley but it's a multi-faceted dram I'd happily spend an evening with. As soon as you add the price to the equation, that feeling disappears though. Around € 250 and remember it's only 50 cl.
Score: 86/100