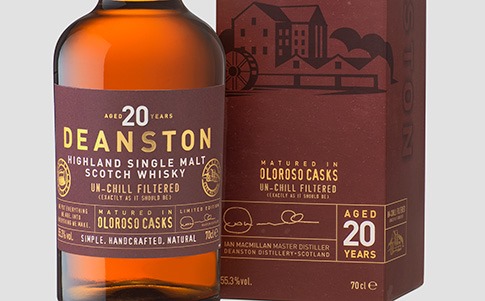 Deanston is a distillery that managed to stay below my radar (at least when it comes to original bottlings) but earlier this week they added an interesting expression to their portfolio: Deanston Oloroso 20 Year Old.

This limited edition has been bottled at cask strength (55,3% ABV) after maturing for 20 years in Oloroso sherry casks. It should be rich and spicy, particularly well timed for the festive winter season.
It should arrive in stores as we speak. Around € 120, quite fair.