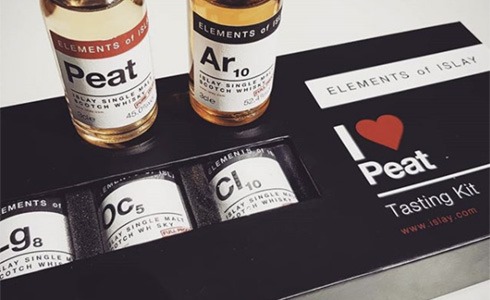 On Monday I received an Elements of Islay tasting kit which contains four new bottlings that sparked my interest:
We'll start with the Lagavulin Lg8, a 2006 vintage bottled from two bourbon barrels.
Lagavulin 'Lg8' 2006 (59,5%, Elements of Islay 2018, two bourbon barrels)
Nose: rather superb. There's sweet peat and rich sooty notes, as well as an underlying fruitiness of peaches and mango. Linseed oil. Light vanilla custard. Iodine and camphor.

Mouth: a nice fruitiness again (pears, jelly babies, sweet apples, pineapple cubes) before it bursts into medicinal peat and soot. Faint meaty notes, like glazed barbecued bacon. A growing saltiness too, with clove and aniseed.

Finish: long, smoky, with lots of pepper and menthol, and a few grassy notes.
Great combination of sooty, meaty peat and a round fruitiness. Recommended. Around € 80 from The Whisky Exchange (available soon).
Score: 90/100