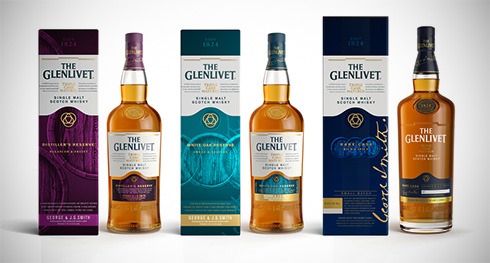 Glenlivet Triple Cask series
The Glenlivet has shuffled its travel retail range around. The Master Distiller's Reserve is replaced with the Distiller's Reserve, Solera Vatted becomes White Oak Reserve and Small Batch is now named Rare Cask.
All three include first-fill bourbon, second-fill bourbon and ex-sherry casks, only the relative proportions differ. I don't think they are actually triple cask matured, rather a mix of three (separately matured) cask types.
They say it addresses key consumer insights that show the growing importance of tapping into consumer sensorial curiosity for flavour-focused storytelling. If there were a prize for marketing lingo, this should be shortlisted.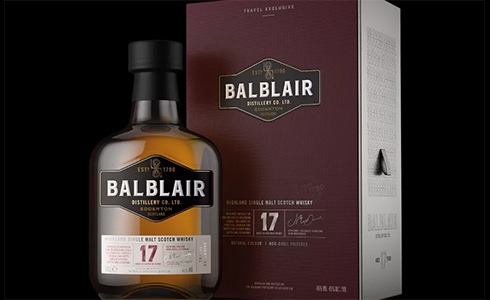 Balblair 17 Year Old
After the new Balblair core range, the distillery has now unveiled its travel retail collection. Basically this includes the standard 12, 15 and the (yet to be released) 25 Year Old expression plus the Balblair 17 Year Old which is exclusive to duty-free shops. It is matured in bourbon casks and finished in first-fill Spanish oak butts.
At the same time they explained some of the design changes. A larger logo area and an updated font are trying to create greater on-shelf visibility.
As a side note, I just realized that none of the new Balblair labels, nor the entire website, mention the word sherry or sherry cask. Not once. They only talk about "Spanish oak butts" which could effectively come from any region (including Montilla, Huelva, Malaga… that are popular low-cost alternatives for proper sherry casks). Not sure it is done consciously, it's just a bit strange.
Also interesting
Things that may not have been widely announced but that grabbed my attention in shops recently…