When I see Glenrothes 1996 or Glenrothes 1997 from an independent bottler, the first thing that springs to mind is a dark sherry bottling. Not this time. These two casks were bottled by Sansibar as Whisky-Maniac.de exclusives, but although they are sherry casks, they seems to be lighter in colour. Let's dive in right away.
Glenrothes 22 yo 1996 (51,1%, Sansibar 'Clans' for Whisky-Maniac.de 2019, sherry cask, 238 btl.)
Nose: the gentle kind of sherry, on cooked fruits rather than dried ones. Plum jam, stewed apricots and yellow apple peelings, dark honey and some nutty hints. Orange peels. In the background I find more mossy / leafy notes and other green notes.
Mouth: in line with the 'official' Glenrothes profile, in the sense that it's no sherry bomb but richer than a bourbon cask. Malty and spicy (ginger, nutmeg, hints of grass), then golden raisins, honey and marmalade. A slightly greener kind of fruitiness, still with a lot of leafy notes and a bitter edge.
Finish: medium, with a lot of oak spice (refill European oak?) and a hint of resin.
While this Glenrothes shows a nice fruitiness on the nose, it picks up a lot of oak spice on the palate. Autumnal sherry that is not very easy-going, in my opinion, kind of a cask strength version of the official bottlings. Still available from Whisky-Maniac.de
Glenrothes 22 yo 1997 (57,6%, Sansibar 'Clans' for Whisky-Maniac.de 2019, sherry cask, 99 btl.)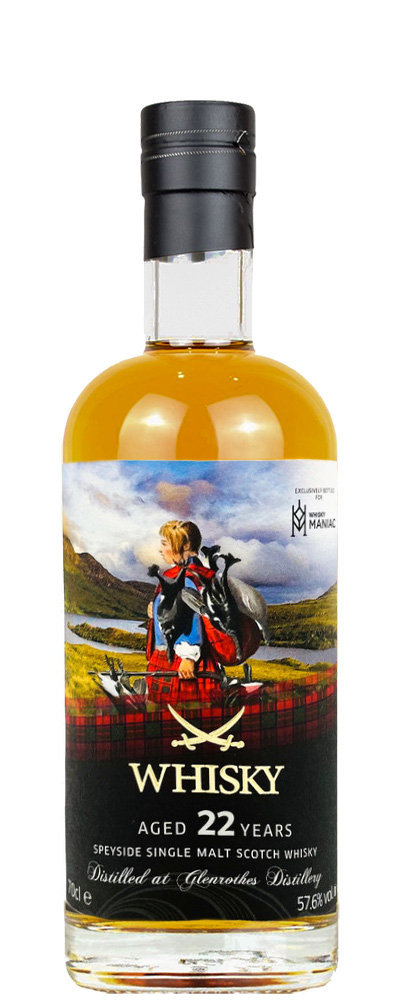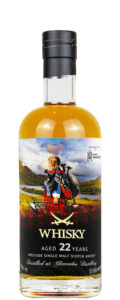 Nose: similar in style, but this one seems slightly more polished and waxy, showing more walnuts as well as a buttery edge. Gingery notes and just a light whiff of alcohol. Slightly more narrow than the 1996. Similar stewed fruits and orange peels though.
Mouth: there is this waxy / resinous layer that overpowers the fruits a little, especially since the alcohol is also quite obvious. Peppered orange eau-de-vie? After a while it becomes slightly darker than the other one, showing more (roasted) nuts, crushed black peppercorns and a hint of chocolate. A few drops of water make it rounder, brighter and fruitier.
Finish: quite long, some stewed fruits return, alongside aniseed and peppery oak.
Again the spicy kind of sherry cask, with the same components in a different composition. Personally I would have reduced this to around 50% as well. Still available from Whisky-Maniac.de
Score: 83/100