Silkies (sometimes selkies) are legendary creatures, seals that are able to shift shape and become irresistible human-like beings on land. Sliabh Liag Distillers
In ancient times the Sliabh Liag peninsula has been home to bootleggers, who were famed for making better quality poitin than elsewhere in Ireland. The last distillery went silent in 1841 until Sliabh Liag Distillers established their business in 2015.
As with so many Irish start-up distilleries these days, what we're trying is spirit that was not distilled on site but acquired from bulk producers (GND in this case). A common way to overcome the first years of maturation of their own spirit.
The Legendary Silkie is a blended Irish whiskey (although they removed the word blended from the labels some time ago). It is a combination of around 13% double distilled malt, 17% triple distilled malt (including 4% peated) and 70% column distilled corn whiskey.
They also produced an Irish maritime gin called An Dúlamán and a vodka.
The Legendary Silkie (46%, Sliabh Liag Distillers 2021, Irish blended whiskey)
Nose: a grainy start on farmer's bread and ginger cookies. This is quickly followed by milky / buttery notes and a hint of vanilla yoghurt. Honey and yellow apple. A subtle floral top note as well.
Mouth: mild and sweet, with honey and caramel coming out. Soon the young, slightly newmake-y character comes out, with echoes of American moonshine and buttered popcorn. Apples and vanilla biscuits, with hints of pine wood and a very faint hint of smoke.
Finish: not too long and slightly spirity.
Smooth entry-level whiskey. I can see this work with ice in a bar, but it's not exactly connoisseurs material. In Belgium it's distributed by Munros – I believe they're still working on international distribution.
Now onto The Legendary Dark Silkie, which ups the peated elements. Around 15% of the recipe is now peated malt (55 ppm in the malt, around 22 ppm in the spirit) from sherry casks, the rest is malt and grain whiskey from bourbon and virgin oak casks.
The Legendary Dark Silkie (46%, Sliabh Liag Distillers +/- 2021, Irish blended whiskey)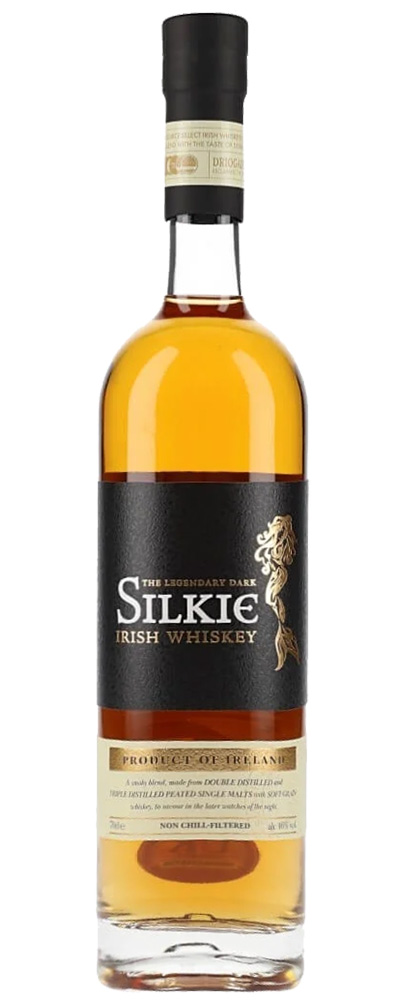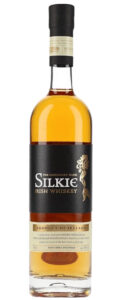 Nose: there's a (modest) hint of mezquite smoke and scorched pine wood, which sadly also masks some of the original complexity. Underneath I get the same ginger cookies, now with banana notes. A similar buttery note with sharper grains growing stronger over time. A minty note as well.
Mouth: still less smoky than I expected from 55 ppm. There's apple, a good deal of grainy / spirity notes and hints of white pepper. Sweet liquorice roots too.
Finish: short, with hints of caramel sweetness, juniper and chocolate covered nuts.
The smoke is very much on a casual level here, as if they don't want to scare the people drinking this in a bar. You gain a little smoke but you lose other elements, which means the complexity is still quite low. Score: 69/100
The last one is The Legendary Midnight Silkie – the newest and smokiest version. It is also a blended malt whiskey – it consists of only triple distilled malt, 35% of which was peated. The remaining part comes from different cask types: sherry & virgin oak, Imperial stout, Oloroso and red wine.
The Legendary Midnight Silkie (46%, Sliabh Liag Distillers +/- 2021, Irish blended whiskey)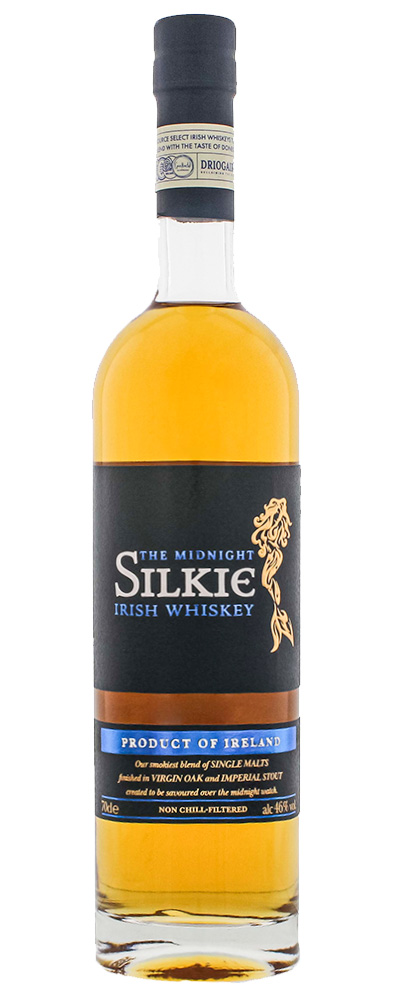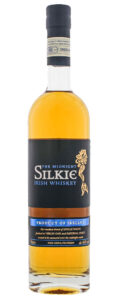 Nose: richer and more layered. A Demerara note comes out with hints of raisins, nutmeg and mint, as well as baked apples and peaches. Also milk chocolate and fudge. It also shows a bright lemony top note. While it's richer, it doesn't seem to be smokier than the Dark.
Mouth: despite the richness of the nose, it's now sharper. On the one hand there is lemon peel, on the other hand pepper and juniper. There's even a harsh edge in the background (maybe the wine, maybe the stout?). After a while it becomes more caramelly and raisiny, with milk chocolate and toffee.
Finish: medium, with toffee and oak spice.
This may be disappointing if you're buying it based on the promise of being the smokiest whiskey. Other than that, it's a step up from the other two versions in terms of richness. The balance is still lacking though. Score: 74/100
We'll surely revisit Sliabh Liag whiskey once their own distillation is ready to be bottled. For now it's a rather unremarkable brand.