We're trying Ardmore from four different bottlers today. The first one is the newest and comes from Maltbarn. Then we have a Thompson Bros bottling which was exclusive to Germany. The third is an Elixir Distillers bottling from the Whisky Trail series. We end the session with another German exclusive. It comes from the Signatory Vintage warehouse but it was selected by Kirsch Import for its Single Cask Seasons range.
Ardmore 18 yo 2003 (51,9%, Maltbarn 2021, sherry cask, 122 btl.)
Nose: nicely sooty and earthy, with hints of concrete dust and grassy peat. Also a layer of sweetness underneath, which keeps growing stronger, until a beautiful fruit basket appears. Gooseberries, (dried) apricots, white peaches, lime. Warm hints of honey. Menthol takes over after a while.
Mouth: same mix. The dry smoke, pepper and menthol is strongest. Behind this there are bready notes, damp straw and burnt grass. A sweet, fruity wave is still present, albeit less prominent than on the nose.
Finish: very long, still really fruity. Dried fruits, hints of chocolate and latte with cinnamon syrup and gentle oak spice.
This one needs some time to open up and unfold its fruitiness, but it's worth being patient. Good whisky. Still available from Whiskybase for instance.
Ardmore 11 yo 2009 (56,1%, Thompson Bros for Kirsch Import 2021, 239 btl.)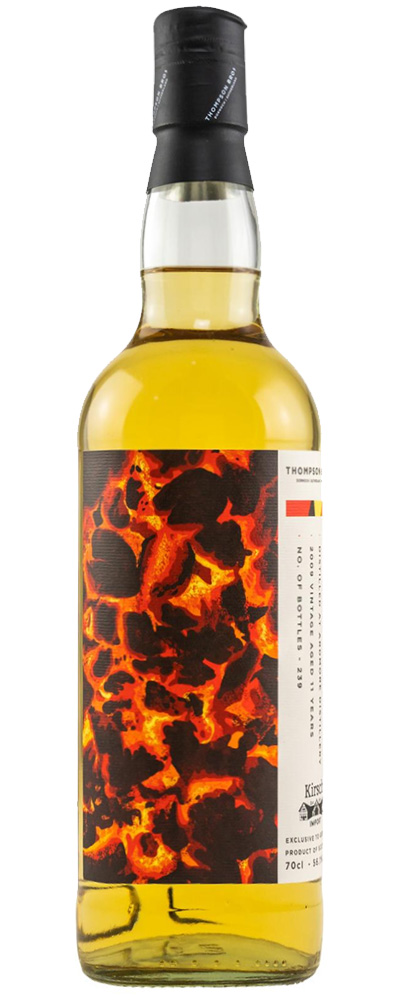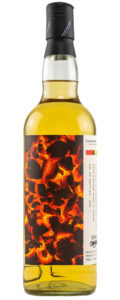 Nose: cleaner with a lot of lemons (juice and candy). Peppery smoke and black peppercorns. Light orchard fruits. Hints of straw and subtle vanilla. Rather narrow and slightly sharper.
Mouth: a clean middle-aged profile, again more vertical but with a nice oily texture. Sweet lemons, grapefruits, slightly medicinal smoke, smoked cereals and burnt (bitterish) herbs. A honeyed sweetness runs throughout.
Finish: long, clean, smoky and citrusy. A leafy note and spice before it dies out.
Less complex than the Maltbarn release, with a younger and more straightforward profile. Citrus and smoke all the way. Simply good. Score: 87/100
Ardmore 10 yo 2009 (59%, Elixir Distillers 'The Whisky Trail' 2020 cask #707920)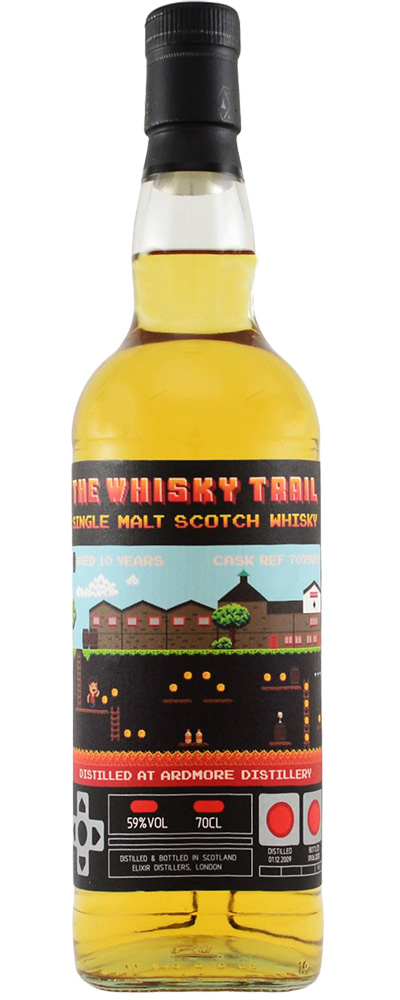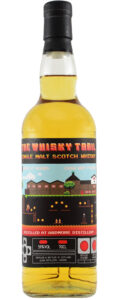 Nose: it seems there are more than two Thompson Bros. This is similar. Fresh and clean. This time more coastal and grassy, showing less of the citrusy notes. Lots of ashes. A little heat and some sawdust, as well as vanilla in the end.
Mouth: peppery and grassy, with a vague pear sweetness. Again some heat, big malty notes and a very mineral style of peat. Wet gravel. Grapefruits and a little brine. Green peppercorns. A little austere in my opinion.
Finish: long, slightly alcoholic. Grapefruit galore with gin herbs.
This is a very restrained profile. After the two others this comes accross as very narrow and a little mezcaly. Youngish and a little too austere. Score: 84/100
Ardmore 11 yo 2010 (60,4%, Signatory Vintage 'Single Cask Seasons' 2021, 2nd fill sherry butt finish #4, 723 btl.)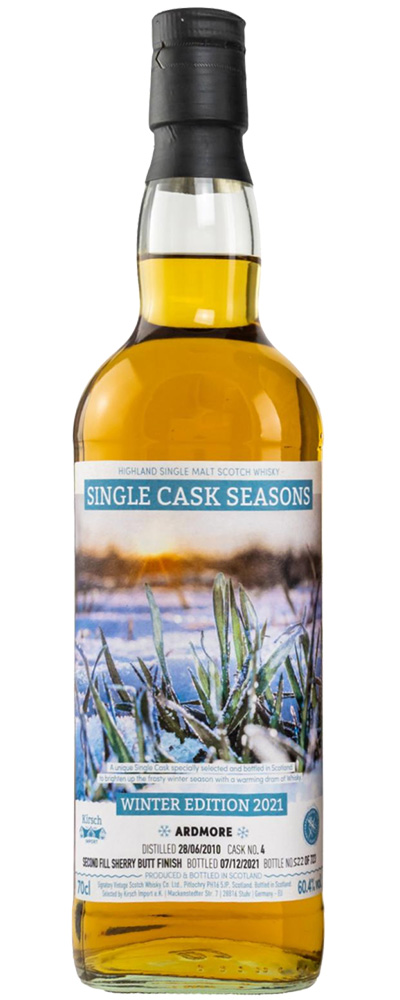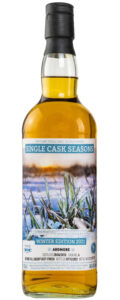 Nose: a modern sherry influence – a lot of vanilla. Plenty of malty / grainy notes as well. Some caramelized almonds and cocoa powder. The smoke is there but leaves room for a few raisins as well. Fine.
Mouth: hot, green and leafy. After that toffee and caramel set in, alongside herbs and grassy smoke. Vanilla but a light bitterness as well. Acrid grapefruit peels and brine towards the end. It goes in different directions and isn't entirely balanced.
Finish: long, still slightly bitter and herbal. The sweetness feels a little forced now.
A bit of a contrived, patchy Ardmore. Bitterness and sherry as a quick fix? Affordable but not a bottle I would buy. Still available in a lot of German shops. Score: 79/100