The 1997 vintage is a long-time favourite when it comes to Bowmore. Over ten years ago I was already impressed by middle-aged versions. Time has moved on but there seems to be a new wave of Bowmore 1997 these days. We have two examples bottled for Germany and China.
Bowmore 1997 (53,2%, Berry Bros. & Rudd for Kirsch Import 2022, sherry butt #79, 515 btl.)
Nose: excellent. It starts on classic tobacco notes and leather, with sandalwood, prunes and toasted raisins. No overdose of sherry. After a while roasted pineapple comes out, as well as mango. Very gentle smoke in the background. Then also a subtle hint of iodine, black pepper, menthol and hessian. Typically perfect.
Mouth: more intense than expected, more peaty with typical herbal intensity. Nice mint. Some juicy yellow fruits (peach) albeit slightly less tropical now. Beach pebbles, hints of eucalyptus and tar resin. Then pipe tobacco and a light hint of artisan cola. Some sherry sweetness but leaving more than enough room for fruits and coastal notes.
Finish: just medium length, but showing a nice balance of spice, smoke, sea breeze and caramelized notes.
I think this sums up what I expect from a sherried Bowmore. Perfectly balanced, complex and well rounded, with a nice oldskool touch. Really good. Still available, better check with Kirsch Import.
Bowmore 24 yo 1997 (45,1%, Mr. X + Steven Lin 2021, sherry butt #55, 506 btl.)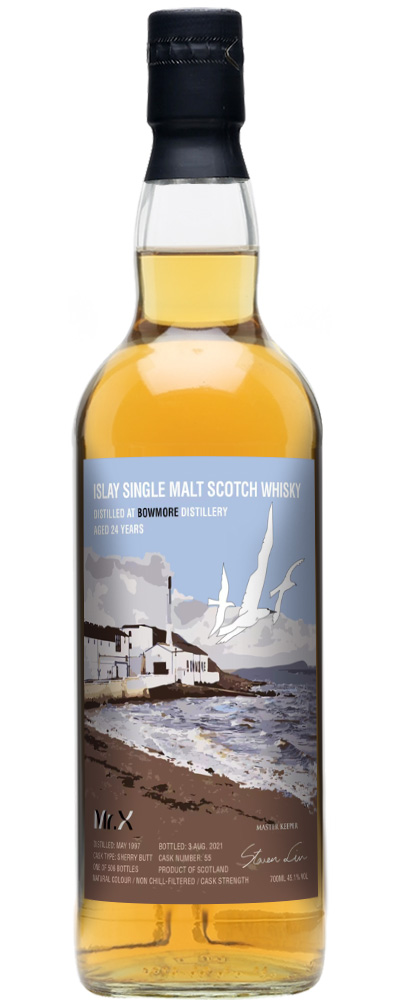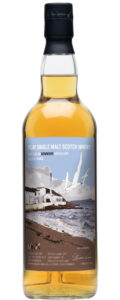 Nose: the sherry is even more subtle here. Hints of shoe polish and walnut oil, with some wet gravel and some muddy notes. Then light menthol, a little hay and lemon peels. A vague smoky note underneath. Hardly any fruits this time.
Mouth: very elegant, even a little shy at first, with mint and other herbs. Mid-palate the typical well-aged Bowmore fruits appear: mango and a hint of passion fruits. They're quickly overtaken by ashy notes and brine. Then linseed oil and menthol, as well as a sooty element and rubber.
Finish: again not extremely long, but nicely ashy, with waxy notes and grapefruit zest.
Another very fine example, although the sherry leaves an even lighter mark this time. Score: 90/100