Today we're looking at two recent armagnac releases. The first comes from an undisclosed house. It is 48 years of age and is part of the Liquid Treasures range. Next we have the armagnac Hontambère 1989 from Grape of the Art, a joint bottling with Swell de Spirits.
Armagnac 48 yo 1974 (51,2%, Liquid Treasures 'Session No.1' 2023, puncheon cask #16)
Nose: fairly gentle, with beautifully polished furniture, raisins and cake. Ripe melons and dried apricots. Then chestnut honey, more candied fruits and whiffs of sandalwood. Subtle hints of pipe tobacco in the background.
Mouth: still some (dried) fruits like raisins, dried figs and orange peels. However it quickly becomes herbal and drying, with pepper(mint), lots of tobacco leaves and hints of clove. Some medicinal notes, with a fairly rustic woody side towards the end.
Finish: long, slightly bitter (artemisia), still leafy, with some raisins, heavily infused herbal tea and a woody sourness.
Fairly good, especially on the nose. On the palate the wood tends to take the upper hand. A decent choice and fairly priced considering the high age. Still a few bottles available from eSpirits.
Armagnac Hontambère 33 yo 1989 (55,9%, Grape of the Art & Swell de Spirits 2023, cask #A5, 250 btl.)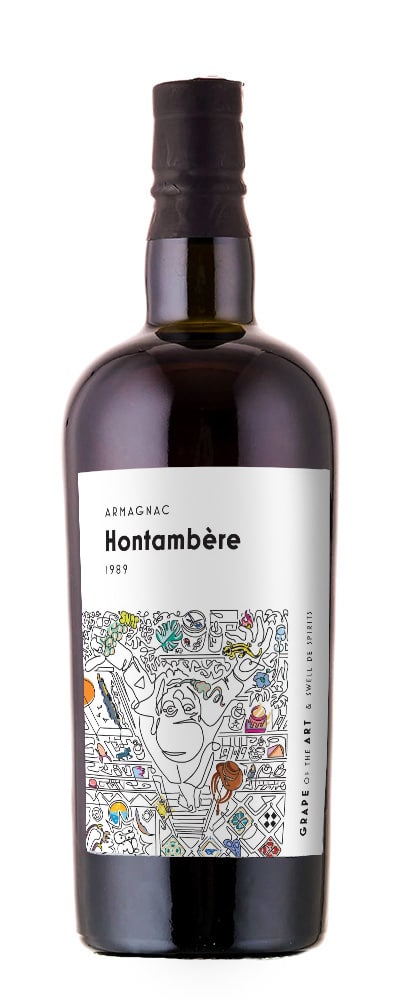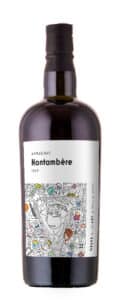 Nose: more vinous in a way, with more polished oak and varnished notes, even a whiff of glue. Then some nice mint and eucalyptus, Maraschino cherries, bright oranges and lime blossom. Baked bananas. Tobacco. All good.
Mouth: a metallic note up front, evolving towards varnish. Then liquorice, walnuts, herbal honey and leather. A mentholated freshness apppears alongside baking spice and dried herbs. Hints of heavily infused Earl Grey tea. Still a winey edge too. While this also has a certain rustic side, it is much more vivid than the 1974.
Finish: long, minty, with liquorice and light tannins.
Nice armagnac, quite intense and serious. It becomes really herbal up to the point where it reminded me of old Enmore rum. Really interesting and complex. Sold out, I believe. Score: 88/100
I planned to end this session here, but then a new sample arrived: Fontan 1996, also from Grape of the Art. It is brand-new: it will go on sale today.
Armagnac Fontan 26 yo 1996 (55,1%, Grape of the Art 2023, cask #B116, 462 btl.)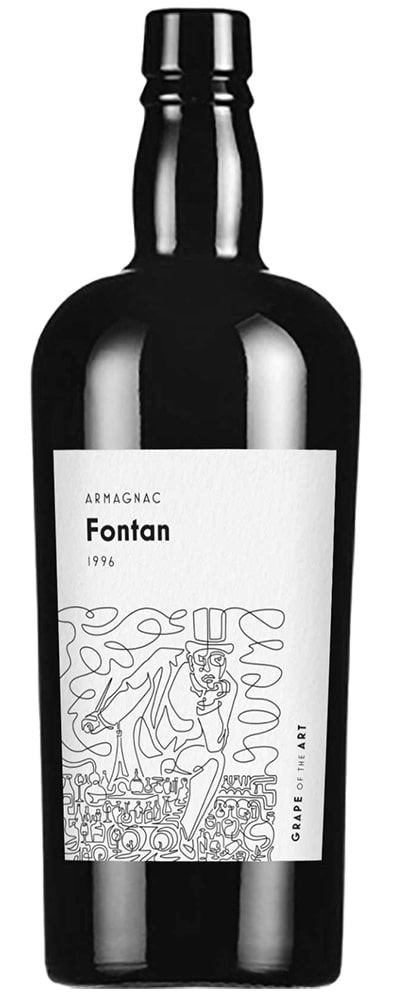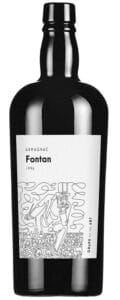 Nose: quite aromatic, with bright orange peels, sweet almonds and light wood varnish. Minty notes, roasted nuts and pancakes with floral honey. Ripe mirabelles and figs too. Just a little coconut and fresh oak shavings which I find less fitting, but otherwise quite perfect.
Mouth: powerful, with a fairly rustic woody side, on menthol, cloves and white pepper. Then moving towards tonka beans, resinous notes (pine) and drops of camphor. Candied oranges, raisins, dates and stewed orhcard fruits in the background. Getting a little solventy and harsh in the end.
Finish: quite long, on liquorice, chocolate, tobacco and light varnish.
This one is not afraid to flirt with oak, becoming a little restless and rough on the palate. A really nice nose though, and an impressive weight overall. Around € 110. Check Grape of the Art in case you're interested. Score: 87/100