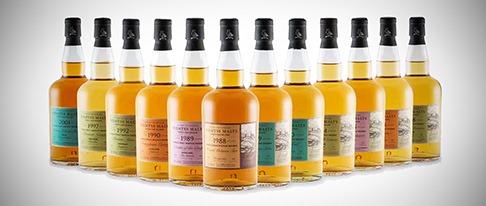 Wemyss Malts announced a series of 12 new releases for fall 2016:
"Hickory Molasses Glaze" – Bunnahabhain 2001
"Pear Crème" – Auchentoshan 1998
"Ginger Glazed Gammon"  – Mortlach 1998
"Blossom Nectar"  – Glenrothes 1997 (50,8%)
"Pomme Piquante" – Clynelish 1995
"Oak for All Seasons" – Braes of Glenlivet 1994
"Persian Anise" – Longmorn 1992
"Frangipane Canapé" – Bladnoch 1990
"Haven Trail" – Bunnahabhain 1990
"Barbecue Mango Salsa" – Bowmore 1989
"Cream of The Crop" – Glen Garioch 1989
"Frosted Molasses Tart" – Invergordon 1988
These expressions go from around € 85 to € 320.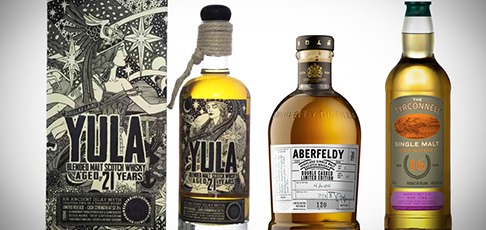 Douglas Laing released a second edition of its Yula Island Malt (check out the very good first edition here). Announced as a trilogy, the second edition is apparently the same whisky as the first, with one extra year of maturation. Most whisky enthusiasts seemed to expect a different composition altogether – it remains to be seen how big the difference is between the 20yo and 21yo.
Kilbeggan 16 Year Old, bottled at 46% but no further information I'm afraid.
Aberfeldy 20 Year Old Double Casked is a limited edition bottled in June 2016 from cask #6 at a strength of 51,9%. Just 120 bottles are available. It was first matured in common ex-bourbon casks and then finished in a Sauternes cask.