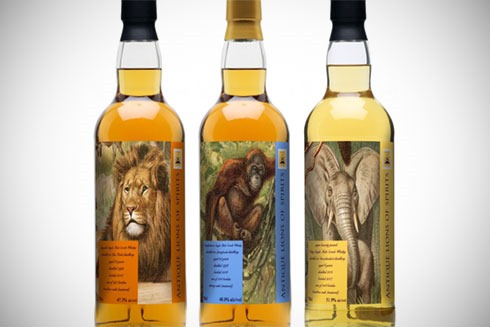 Antique Lions of Spirits: Savannah series
The new batch of ALOS bottlings will be presented at the Limburg Whisky Fair this week-end. All labels are in a savannah theme:
Speyside Region 42 yo 1975 (49,2%, Fino sherry cask, 878 btl.)
Ireland 28 yo 1989 (49,9%, bourbon cask, 211 btl.)
Springbank 20 yo 1998 (48%, sherry cask, 248 btl.)
Clynelish 20 yo 1997 (52,4%, bourbon cask, 258 btl.)
Glen Keith 24 yo 1998 (47,3%, bourbon cask, 297 btl.)
Bruichladdich 6 yo 2011 (51,9%, bourbon cask, heavily peated, 258 btl.)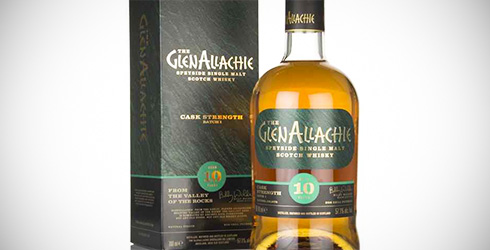 The GlenAllachie core range
Here's the line-up for the upcoming GlenAllachie core range:
GlenAllachie 10 Years Cask Strength
GlenAllachie 12 Years (46%)
GlenAllachie 15 Years (46%)
GlenAllachie 18 Years (46%)
GlenAllachie 25 Years (48%)
All are set to launch in June 2018. Belgium-based Premium Spirits will be the first to stock the Glenallachie single malts range. Other markets where distribution has already been agreed include China, the Netherlands, Taiwan and France. They are hoping to have 30 countries confirmed by June.
Update: now available from Master of Malt for instance.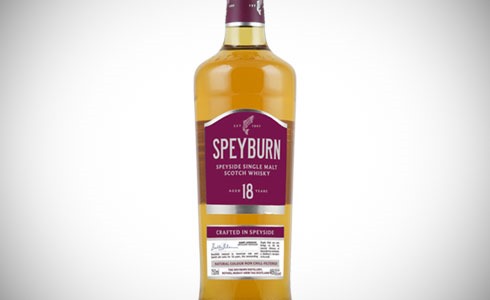 Speyburn 18 Year Old
We already hinted towards a Speyburn 18 Year Old when we tried the Speyburn 15 Years some time ago. Speyburn is gradually expanding its range and the new 18 will be at the top, bottled at 46% and matured in American oak and Spanish oak.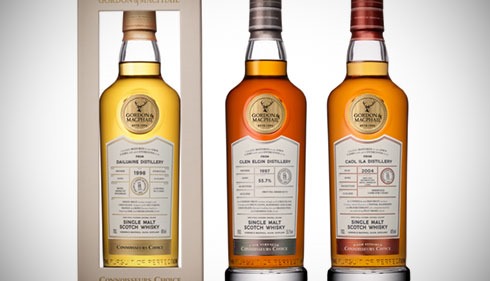 Gordon & MacPhail redesign: Connoisseurs Choice
Earlier this week there was also the news of a wide Gordon & MacPhail rebranding. For now they have announced a new look for its Connoisseurs Choice range.
At the same time the 122-year-old, family-owned company is streamlining its existing portfolio into five distinct ranges: 'Discovery', 'Distillery Labels', 'Connoisseurs Choice', 'Private Collection', and 'Generations'. Each range celebrates Gordon & MacPhail's single-minded commitment to the art of Scotch whisky maturation.
The brand-new 'Discovery' range will follow in late spring; 'Distillery Labels' will launch in the summer, and new look 'Private Collection' range will be released in the autumn; the next 'Generations' unveiling is still to be revealed.
Also interesting
Things that may not have been widely announced but that grabbed my attention in shops recently…