Whiskay (together with likeminded retailers) has bottled a second and third bottling in the Super Bottle series. One is a Caol Ila 2008, the other one is… well, maybe also Caol Ila (?) turned into a blended Scotch.
Blended Scotch 13 yo 2006 'Super Bottle' (57,6%, Gleann Mór for Whiskay and others 2020, hogsheads, 548 btl.)
Nose: a nice combination of different elements. On the one hand there seems to be an Islay component (Caol Ila style) with smoke, linseed oil and very subtle iodine. On the other hand there's a (bigger) sweet side showing coconut cream and plenty of vanilla, sweet peach or maybe pineapple. Quite uncommon but I have to say it's working really well.
Mouth: now the peaty side is bigger. Lemons, acrid smoke, hints of chalk and grapefruit juice. After a while this makes place for the typical creamy vanilla fudge / coconut combination, which is caused by the grain whisky of course. Sweet apples, maybe some sugarcane syrup underneath.
Finish: long, sweet, still mostly on vanilla and coconut, with very faint smoky notes.
Caol Ila mixed with a creamy grain whisky? This is funny and it feels slightly botoxed in a way, but it works because neither side dominates. Also there's no roughness whatsoever from the grain whisky. Nice idea, interesting and affordable, around € 110 from Whiskay.
Caol Ila 11 yo 2008 'Super Bottle' (56,5%, Gleann Mór for Whiskay and others 2020, hogshead #14, 348 btl.)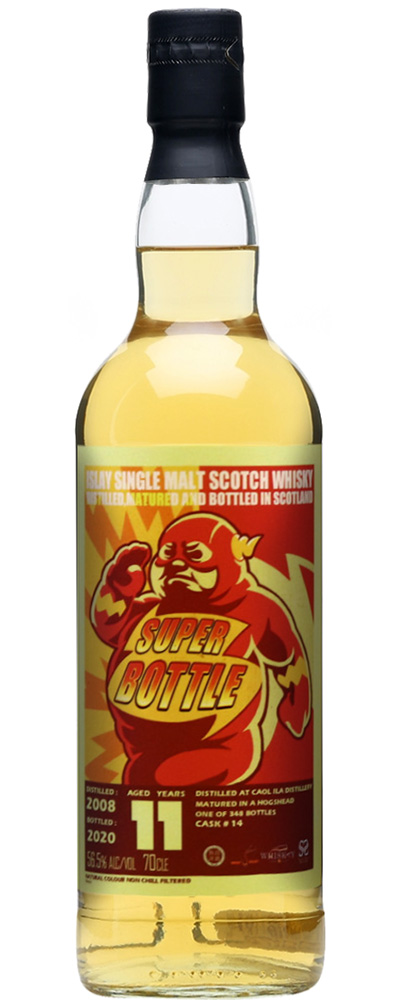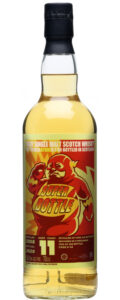 Nose: a very fine nose, with wet dogs, seawater, gherkin juice and some waxy notes. Soot and fumes, also hints of fabrics and antiseptic. It's quite wide and smoky, not as sharp and chiselled as some others at this age.
Mouth: quite a fatty texture, with nicely oldskool soot and petrol, then smoked kippers and great ashy notes. Medicinal touches again, herbal tea and grapefruits. Very classic, again less vertical than others.
Finish: really long, very ashy, with brine and black pepper.
I like the deep sooty notes and fatty texture of this Caol Ila – a good selection which manages to stand out from the endless stream of CI bottlings. That said, I see it was sold for € 200, which is clearly too much. Hard to recommend at that price. Now discounted.
Score: 88/100