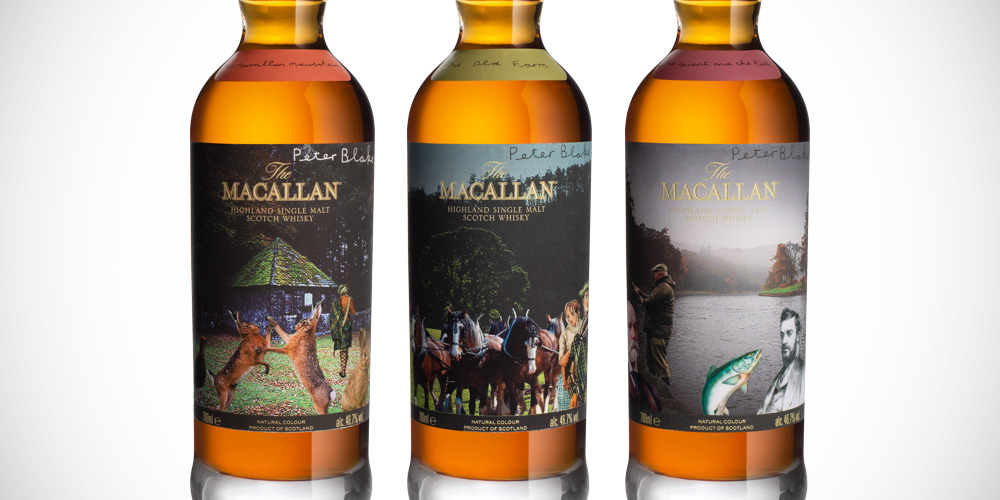 Macallan "The Anecdotes of Ages" Collection
Some time ago I reported on a slightly enigmatic Macallan label which showed all kinds of historical figures, a cow, a squirrel and a man holding a salmon.
Recently more labels appeared and they seem to be part of a new Macallan Anecdotes of Ages Collection. It comprises of 13 bottles of a single malt whisky distilled in 1967, each bottled with a unique label (at 46.7% ABV). The original collage art on the labels is created by Sir Peter Blake, the godfather of Pop Art in the UK. Each label captures stories from the Macallan history, community, and the beautiful natural landscape of The Macallan Estate.
Apart from this there is a limited edition called Anecdotes of Ages: Down to Work which contains the same 1967 whisky with a reproduction of the 13th label. In total 322 bottles of this will be available for £ 50,000.
For regular whisky lovers there is a more mundane Macallan An Estate, a Community and a Distillery, a NAS expression at 47.7% ABV that commemorates Peter Blake's visit to the Macallan Estate. This whisky will be available for £ 750, sold in a ballot on their website.
Read more on the Macallan website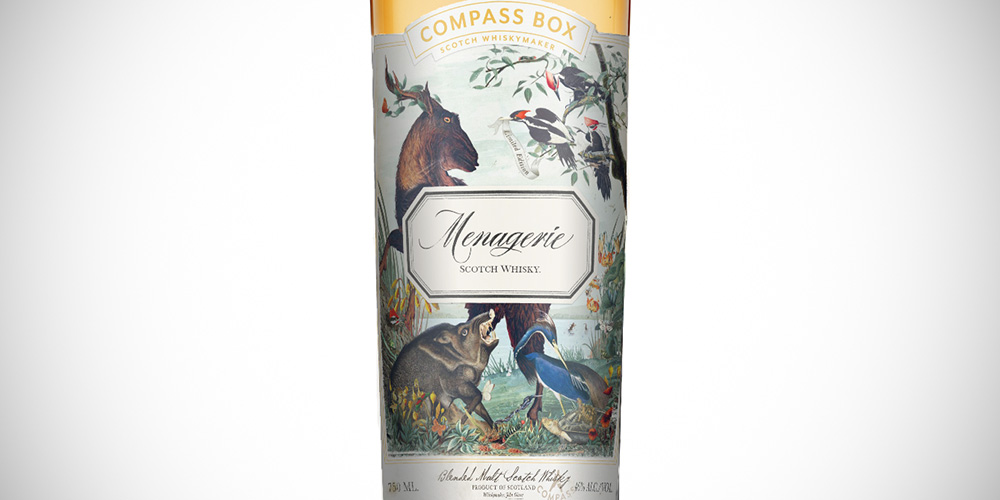 Compass Box Menagerie
Compass Box Menagerie is an upcoming limited edition, bringing together some of the strange and beautiful creatures that live in the whisky world. At the core of this blended malt is 43% of Mortlach whisky from recharred barrels, topped up with more or less equal parts of Deanston, Compass Box' Highland Malt blend and Glen Elgin malt, as well as a small dose of Laphroaig (5%).
It was created by John Glaser, it will be bottled in January 2021 with an expected outcome of 7741 bottles.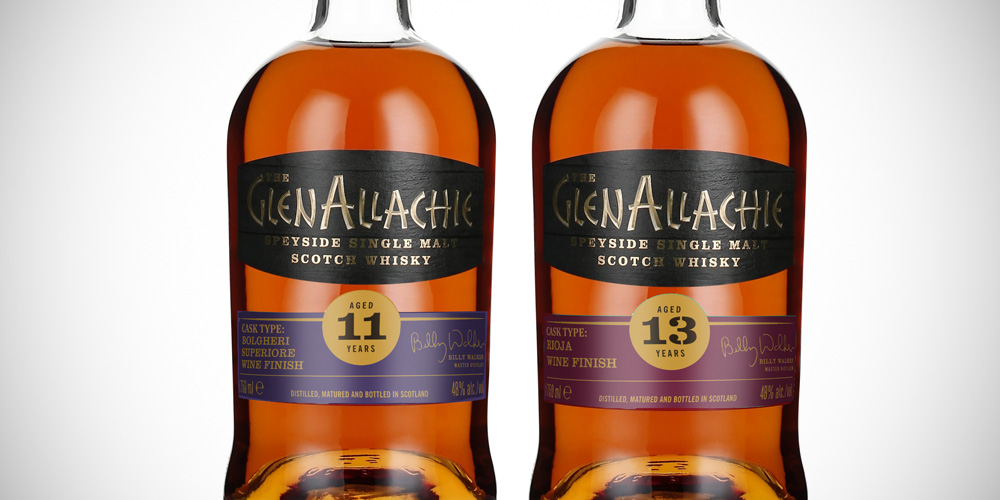 GlenAllachie 11 Years Grattamacco // GlenAllachie 13 Years Rioja // GlenAllachie 12 Years Sauternes wine finishes
Three new wine finishes from GlenAllachie distillery:
GlenAllachie 11 Years Grattamacco wine finish
GlenAllachie 12 Years Sauternes wine finish
GlenAllachie 13 Years Rioja wine finish
Each of these wine finishes are bottled at 48% ABV, with 6000 – 7680 bottles available from May 2021. Update: read my GlenAllachie wine finishes review
Also interesting
Whisky releases that may not have been widely announced but that grabbed my attention in shops recently…