Two recent middle-aged Caol Ila releases.
The first is a split bottling. The starting point was a young Caol Ila 2008 which was then divided into two octave casks coming from Rey Fernando de Castilla in Jerez. An Oloroso octave was bottled by Torsten Paul  while we are trying the Pedro Ximénez counterpart bottled by Roger's Whisky Company.
On the other hand we have a Caol Ila 2007 which is a standard ex-bourbon cask from the latest Maltbarn series.
Caol Ila 12 yo 2008 (50%, Roger's Whisky Company 2020, first-fill PX finish #318691B, 67 btl.)
Nose: you get the typical Caol Ila base notes, like brine, seaweed and cold ashes, but also a honeyed sweetness. Lacquered meat, a candied orange note, sweet berry jam with a lightly sour edge. Back to eucalyptus and mint, with medicinal smoke.
Mouth: again a deep peaty side, with earthy smoke, tobacco ashes and leaves, followed by the same acacia honey, mint and mocha notes. Sweet herbs, more oranges and increasing oak spice now (candied ginger, black pepper). There's also a light sourness which I didn't expect, perhaps it's caused by the rather active octave cask.
Finish: medium, on grassy notes, cereal sweetness and a very light gingery bitter edge.
Quite a successful finishing. There's definitely a PX sweetness here, but not overdone and rather jammy, with a (slightly peculiar but not unpleasant) sour touch. A good cask and good timing. Available from Whiskay for instance.
Caol Ila 13 yo 2007 (54,5%, Maltbarn 2020, bourbon cask, 144 btl.)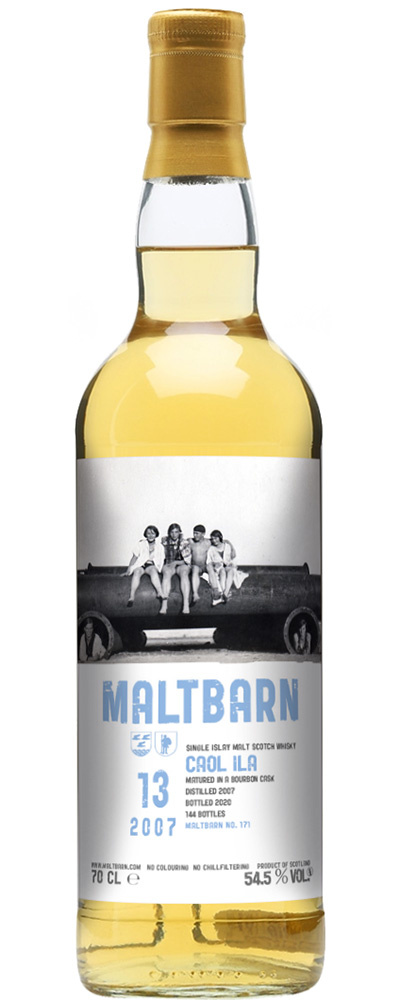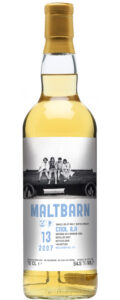 Nose: easy to see this has the same base qualities, albeit naked and without the sweet elements. Seashells, lemon juice, seawater. Crystal clean and rather vertical. Iodine, mint, grassy touches, some apples. We all know this profile perfectly well, right?
Mouth: more narrow and vertical. Pristine salty notes, oils, juicy lemons, a little green tea. It's more pungent and grassy, and somehow the smoke seems lighter, as if the smoke gets deeper with a little sweetness. The oak becomes more active towards the end, showing white pepper and a hint of clove.
Finish: long, smokey, with a hint of dark chocolate in the end.
So yeah, also very good and slightly more classic (or expected) this time. Naked Caol Ila is really hard to peat. I mean, beat. Sold out?
Score: 87/100