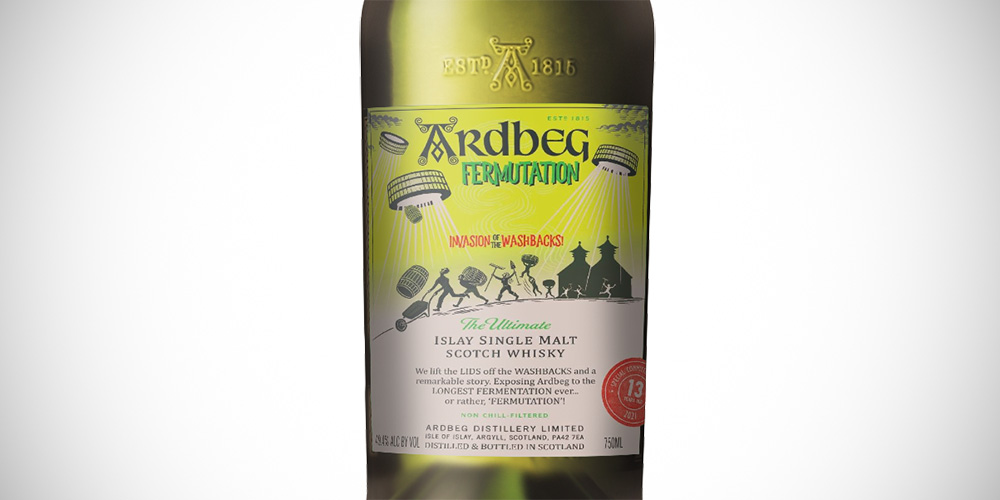 Ardbeg Fermutation
A broken boiler caused some trouble at Ardbeg back in 2007. They had six washbacks fermenting much longer than usual (until the boiler could be repared) and according to the distillery this caused the wash to become invaded by millions of tiny beings from the sky… The wash was distilled separately and aged for 13 years, a whisky that will soon be bottled as Ardbeg Fermutation. They say it's the sharpest, zingiest and wildest Ardbeg ever.
An interesting story. The label is for a special Committee Edition at 49.4% ABV (available on Ardbeg Day… or rather next April's Fools Day?).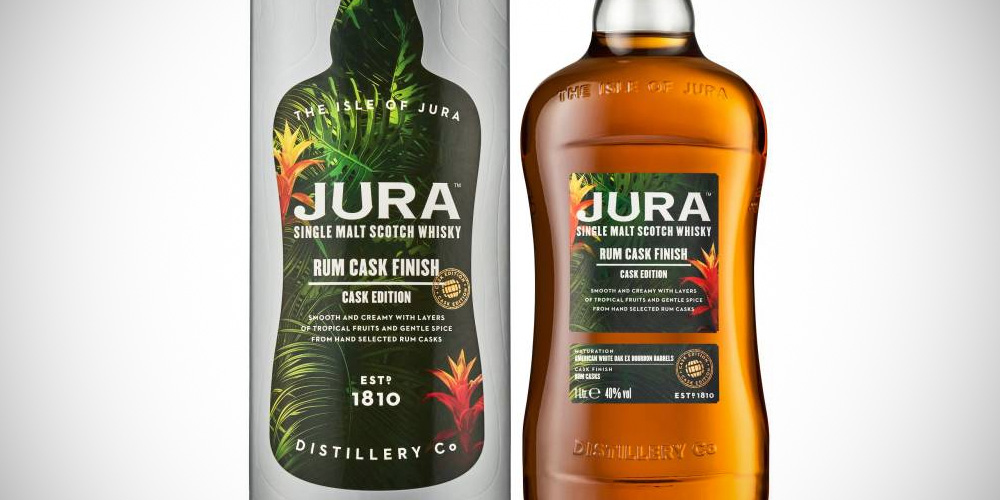 Jura Rum Cask finish
Jura Rum Cask is the third release in the Jura Cask Edition series. After an initial maturation in ex-bourbon barrels it was finished in Caribbean rum casks. Expect an easy-drinking character with coconut, vanilla and exotic fruits like banana and guava.
It will only be available in the UK in 1-litre bottles for £ 45. Too bad it's only 40% ABV. I will be able to try it soon, stay tuned.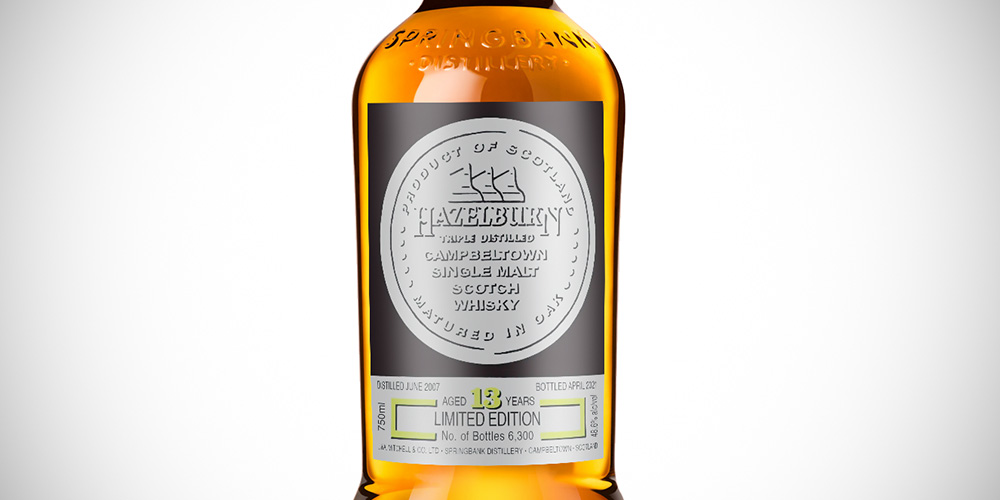 Hazelburn 13 Years (2021 edition)
A new limited edition Hazelburn 13 Years will be bottled in April 2021. It has been distilled June 2007 but contrary to previous editions there is no mention of a specific oak type so we assume it will be an ex-bourbon edition (pretty much confirmed by the colour accent on the label). The outturn is 6300 bottles and bottling strength 48.6% ABV.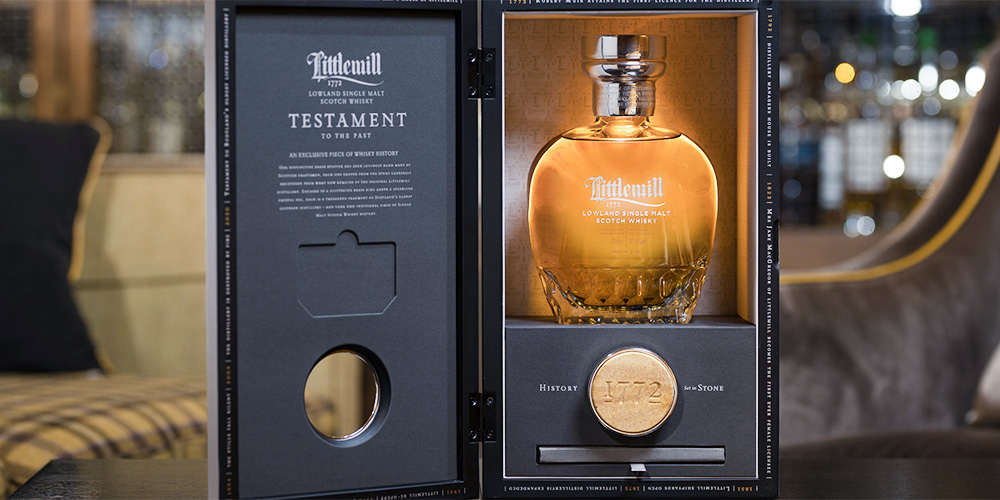 Littlemill Testament 1976
Littlemill Testament is the oldest expression so far from Scotland's oldest licensed distillery. It was distilled in October 1976, re-casked in 1996 into American oak hoggies, then blended and finished for 4 months in first-fill Oloroso sherry hogsheads.
The luxury decanter includes a dress stopper which incorporates remnants of the original distillery manager's house. There's reclaimed glass, slate, wood and stone sourced from the roof, windows, walls and floors, so you're getting a piece of Scottish history together with the whisky. Using a special code you can also reclaim a 5 cl sample so you can try the liquid without opening your bottle.
You can get Littlemill Testament from The Whisky Shop
Also interesting
Things that may not have been widely announced but that grabbed my attention in shops recently…