I was able to buy a sample pack with the latest releases (or rather batches) from Springbank and Kilkerran. Many thanks to Jeroen (The Bonding Dram) for organizing a tasting with them and offering samples as well.
Kilkerran is doing great in my opinion, so let's start there. The new Kilkerran 12 Year Old still has the classic cask distribution of 70% bourbon / 30% sherry. It now comes in the new dumpy Springbank bottle. Last year Kilkerran 16 Year Old contained some Marsala casks but now it was matured in 75% bourbon and 25% sherry casks.
Kilkerran 12 yo (46%, OB 2021, 21/116)
Nose: a bit of citrus fruits at first (lemon, orange), quickly leading to liquorice, big chalky notes and moss. Some sweeter lime after a while. Then back to coastal aromas, dried seaweed, pebbles on the beach, light herbal notes and a gentle hint of gouache and peat. Clean, not too austere, really good.
Mouth: a very oily texture, with old-style sooty notes, peppered lemons, chalk and this rounder side of apricot and subtle vanilla. Mid-palate it becomes a little more austere, on Mediterranean herbs (rosemary, bay leaves), coastal peat and brine. A touch of bitterness (grapefruit peels). Really mineral.
Finish: long, with a hint of smoky wood, peat and subtle caramel. The mineral notes stay the longest.
I think the 12 Years has improved. It's a great example of this unmodern style and I think it strikes a better balance than this year's 16 Years. Excellent value for money and warmly recommended. Now available from The Whisky Exchange among others.
Kilkerran 16 yo (46%, OB 2021, 21/134)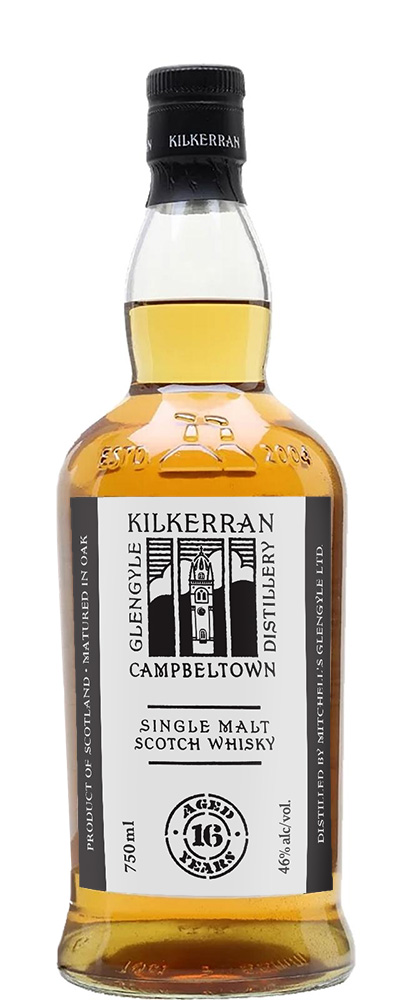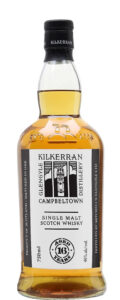 Nose: a little grassier than the 12, showing hay and perhaps a little more (musty) wood as well. A quirky mix of unripe nectarines and pineapple with engine oil. Waxy / fatty hints. Ginger. Something leathery too and a sherry note that we didn't pick up in its younger sibling. Overall a bit more dirty and more mineral than the 12 Years.
Mouth: more punchy, which means both increased minerals and a higher amount of woody notes. Intense brine and white pepper. Dry waxy notes and herbs. The maltiness also stands out as it picks up a little more sweetness and roundness towards the end.
Finish: long, with more waxy notes, malt, a touch of vanilla and oak.
I don't have them side-by-side, but I'd say this started more briney and punchy, compared to the 2020 edition. It regains its balance towards the end but I think the 12 Years is just more impressive overall. The Bonding Dram still has stock.
Score: 88/100