Two new Elements of Islay bottlings have just appeared at The Whisky Exchange. One is the Lagavulin Lg11, the other the Laphroaig Lp12. I thought it was a good idea to try it alongside the previous Lp11 release, although their composition doesn't really match.
Lp11 was distilled in 2015 and matured for over 15 years in two ex-bourbon barrels. Lp12 on the other hand is much younger (6 years) and seems to mix in a few sherry casks.
Laphroaig Lp11 15 yo 2005 (52,2%, Elements of Islay 2020, 2 ex-bourbon barrels, 496 btl.)
Nose: cigarette smoke, barbecued meat and plenty of coastal notes like tarry ropes and wet beach sand. Hints of menthol. Then a warmer and rounder side folds open, with vaguely waxy notes and sweet hints of vanilla biscuits and molasses. Medicinal notes, wet chalk and carbolic soap as well. Pretty perfect.
Mouth: a big coastal arrival, with iodine and brine evolving into herbal notes and fresh lemony notes. A bit sharper and straightforward than I expected from the nose. Hints of green olive brine and bonfires on the beach. Grapefruit. Clean smoke and green, vegetal notes underneath.
Finish: long, still very clean, smoky and briny with lots of grassy and medicinal notes.
A really good one, although the taste doesn't quite match the complexity and all-round balance of the nose. Sold out at The Whisky Exchange but still available from partners like La Maison du Whisky for instance.
Laphroaig Lp12 6 yo 2014 (54,7%, Elements of Islay 2021, 2 refill barrels + 2 sherry hogsheads, 1672 btl.)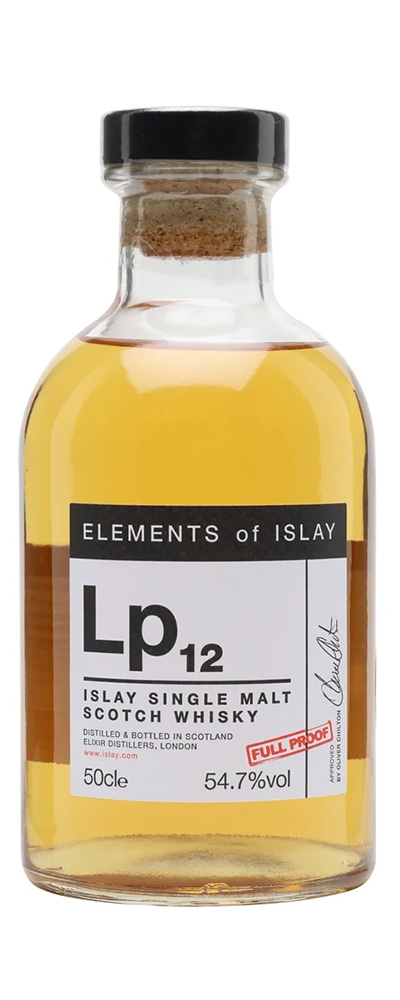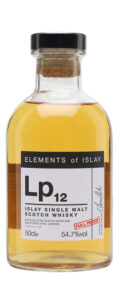 Nose: clearly less mature and refined. More on grassy notes, metallic hints and burnt leaves, with a big minty side and more iodine. Grapefruit. Smoked oyster. There's some sweetness as well, but more on toffee and citrus sourness.
Mouth: clean and sharp, with a big dose of mezcal in the mix, or so it seems. A lot of bacon smoke, seawater and TCP with hints of new plastics. Then youngish grapefruits and lemons with a light honeyed edge. White pepper and light hints of mustard as well.
Finish: long, very ashy, on drying tobacco leaves, with a slightly sour side and oak spice.
Very straightforward, I would have given this a few extra years but I understand the series is also about showing different styles from these distilleries, in different price categories. Now available from The Whisky Exchange.
Score: 82/100