I'm sure you'll remember WealthSolutions, who were able to bottle a series of stunning (investment oriented) whiskies like a Glen Grant 1948 or Karuizawa 1964. As the whisky world has changed significantly, this part of their activities has been slowing down. Instead they're now venturing into rum with a new collection called The Colours of Rum.
The initial release consists of no less than 15 casks, all English style: 12 from Foursquare distillery, one Caroni, one from Uitvlught and one from New Yarmouth. The presentation is indeed very colourful (mostly based on the country flags) but otherwise quite minimal… and sometimes hard to read.
We're starting with four rums: two casks of Foursquare 1998, as well as the Caroni 1998 and New Yarmouth 1994. I must admit I hadn't heard of New Yarmouth before, but it is distilled in a column still and almost entirely aged in the tropics.
Barbados 1998 – Foursquare 22 yo (58,8%, Colours of Rum 2021, ex-bourbon cask #25, 7 years tropics, 227 btl.)
Nose: quite a rounded nose, with echoes of bourbon whiskey or grain whisky. A lot of maple syrup, vanilla and hints of cake. Leathery hints and some toffee. Soft echoes of wood glue and overripe banana. There's also a spicy note (pepper, nutmeg) and a light metallic / varnished touch (polished brass).
Mouth: a lot of sweet bananas now, mixed with sweet oranges, butterscotch and a light lemony touch. Then plenty of oak spice again: pepper, nutmeg, candied ginger. Light vanilla as well. Wood-driven but nicely rounded nonetheless.
Finish: quite long, on dried bananas and oak spice.
A slightly unexpected profile, much rounder and more woody than expected. It's a column still distillate so probably a bit more narrow and then the oak can have its say more easily. We prefer Foursquare with a little more funk and a little less wood.
Barbados 1998 – Foursquare 22 yo (59,9%, Colours of Rum 2021, ex-bourbon cask #12, 7 years tropics, 244 btl.)

Nose: even closer to a grain whisky, with some clear vanilla, hints of marshmallows and coconut cream now, as well as some pencil shavings. It seems a tad sweeter and a tad spicier too, but other than that, it's really close to the other one.
Mouth: drier. Here the oak spice is in first row, with prominent pepper, cinnamon and clove. This seems hotter than the first bottle, and more mentholated. The fruity notes come later (bananas again, also roasted pineapple).
Finish: long, more estery now, with a little heat and fruity notes.
Same ballpark, but with a bigger emphasis on oak spice. Really good, you know, but I believe there's better value for money in bourbon and grain whisky if you're after this profile.
Score: 84/100
Trinidad 1998 – Caroni 23 yo (62,2%, Colours of Rum 2021, ex-rum cask #47, continental maturation, 249 btl.)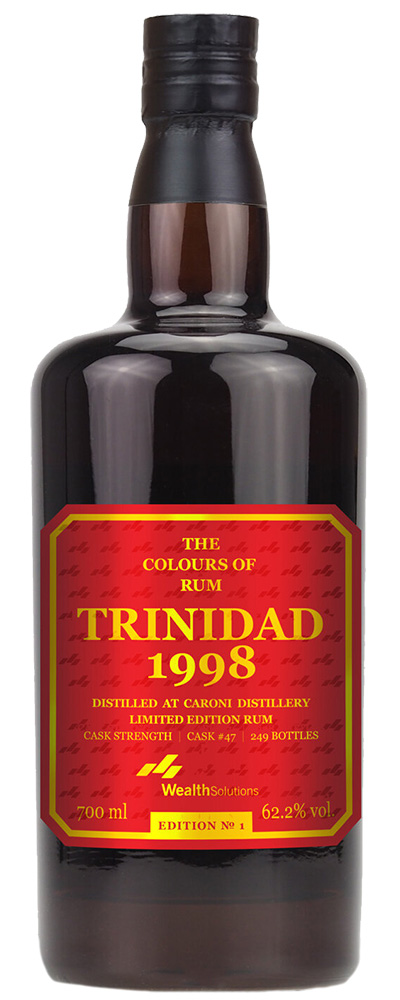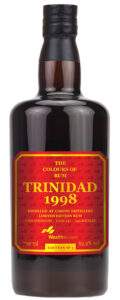 Nose: earthy and dusty notes up front, cigars, hints of banana cake. Later also camphor and some raisins. Leathery notes, roasted nuts and hints of old rope. A wide array of herbal notes as well. Definitely less petroly / phenolic than other Caroni expressions, more refined but quite complex nonetheless.
Mouth: bigger than expected, with great menthol and eucalyptus notes, sweet spearmint and medicinal touches, with a sultana / pineapple sweetness underneath. Now more 'classic' tarry notes too, mixed with all kinds of spices (cumin, clove, peppercorns). Herbal tea as well.
Finish: very long, herbal, bready and earthy. Rather on the dry side but I don't have the impression that the oak is too loud.
While this is not the most hardcore version, Caroni never fails. A great malternative, offering complexity and punch. Really good.
Score: 89/100
Jamaica 1994 – New Yarmouth 26 yo (68,7%, Colours of Rum 2021, ex-American oak cask #435081, 25 years tropics, 256 btl.)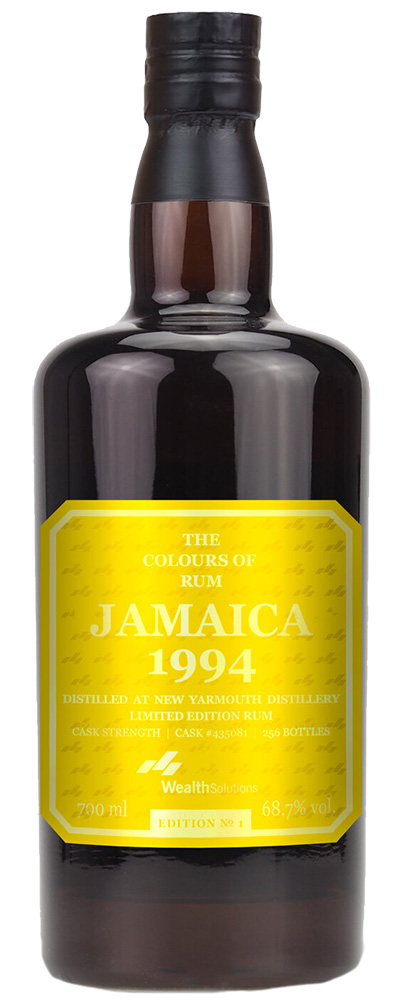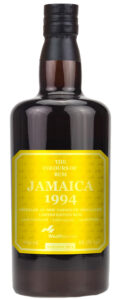 Nose: punchy esters, with iodine, plenty of varnish and a whiff of glue. Aniseed and cinnamon. Some coconut flakes and plantains. There's a hint of olive brine, as well as some sourness and chilli heat, but gradually it becomes rounder, showing notes of vanilla and caramel. A really nice mix, although – again – it's not that funky (by Jamaican standards).
Mouth: concentrated but actually quite drinkable at full strength. Pineapples, chalky notes, some grassy touches, with a hint of oil paint and whiffs of diesel. Slightly dry perhaps, but within limits considering the quarter of a century in the tropics. It's a decent swimmer, bringing out toffee and coconut while keeping the full body.
Finish: medium length, with more fresh oak coming to the fore.  Spices on a background of brown sugar sweetness.
These four rums were all slightly more oak-driven and rounder than expected, toning down the spirit funk, especially in the Caroni and New Yarmouth. Still they're all good quality. This New Yarmouth costs around € 340 though.
Score: 90/100