Black Tot is Speciality Drinks' Caribbean rum blend, inspired by the Royal Navy's tradition of perpetual blending. For some background info, check my review of the regular Black Tot rum.
In 2020 they launched a Black Tot 50th Anniversary rum, celebrating the 50th anniversary of Black Tot Day. It includes nine rum from Demerera Distillers, Port Mourant, Foursquare, Trinidad Distillers, Caroni, Hampden and more… You'll find the recipe in great detail on the back label.
This year it was followed by a Black Tot Master Blender's Reserve. At the heart of this release is a parcel of Black Tot 50th Anniversary that was filled into ex-Sherry casks for further maturation. This reserve was then married with other Caribbean rums (all aged between nine and 24 years) as well as a proportion of Australian rum.
Black Tot 50th Anniversary Rum (54,5%, OB 2020, 5000 btl.)
Nose: different styles blended together indeed. At the heart is a mix of molasses, sugar cane, with ripe bananas, dried fruits and liquorice. Hints of oranges and blueberries. Then you'll find the petrol, black olives and estery notes (Hampden allright) with soft oak spice.
Mouth: brown sugar, caramel and raisins, then becoming drier on liquorice, oak tannins and mint. A hint of diesel and charred pineapple mid-palate, with a slight alcoholic edge and white pepper. After that it moves to chocolate, liquorice and leather. Cinnamon bunts and dark brewed tea as well.
Finish: long, peppery, with chocolate and caramel.
A powerful rum which could serve as a perfect introduction to the heavy, estery styles from Caroni and Hampden for instance. You really get this funky touch but there's a big caramelly sweetness (Demerara style) to round it off. A very clever blend. Available from The Whisky Exchange.
Black Tot Master Blender's Reserve (54,5%, OB 2021, 6000 btl.)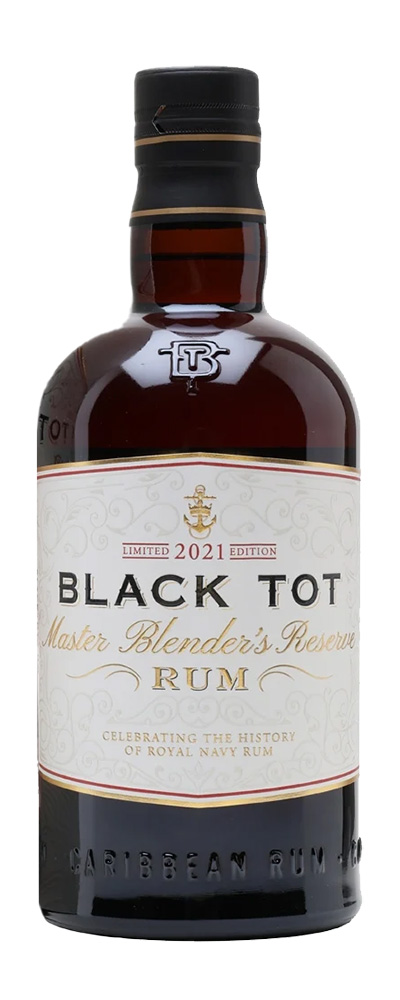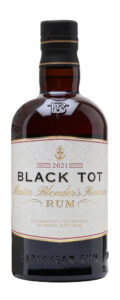 Nose: slightly more estery from the start. Barbecued pineapples, grapefruit zest and overripe bananas. Mango tartlets. Hints of petrol and tapenade. Nutmeg and herbal notes in the background. Much less caramelly than the 50th Anniversary.
Mouth: a fresh and fruity side jumps out, in a tropical way with more juicy mango, bananas but also aromatic hints of peaches, alongside plenty of spearmint. Really good. The fruitiness is blending with candied citrus notes, but also diesel and liquorice. Hints of spiced dark chocolate towards the end.
Finish: long, still really fresh, with bright fruits, mint, liquorice and a hint of espresso.
This feels more 'Hampden' in a way, with more diesel but also a bigger fruitiness (could be the sherry casks or the Australian rum as well). This is drier and perhaps a little more advanced, but the tropical fruits and funky edge deserve a higher score in my book. Available from The Whisky Exchange.
Score: 88/100