The Whisky Jury recently presented two new rums. After their inaugural Hampden 1997, the latest two are also Jamaicans, this time Long Pond 2005 and Monymusk 1995. Supposedly Monymusk, because the label only says MM but also from Clarendon.
Both rums are 100% Caribbean aged, hence a dark colour and a fierce strength.
Long Pond 15 yo 2005 (62,1%, The Whisky Jury 2021, American oak barrel, 290 btl.)
Nose: very high ester levels, so you get diesel oil, plenty of varnish notes (acetone) and fermenting pineapples, light plastics, icing sugar and some coppery notes. Also peppermint and eucalyptus. Salted black olives. Starts sharp as a blade, but settles down after some time, showing a bit more wood which rounds it off in this case, as well as some orange peels and other fruits.
Mouth: hot, woody and briney at first. Opens up on tobacco, lime juice and liquorice. Hints of chalk and grass, but always with thick, sweet molasses underneath. Still an oily / petroly side and this saline edge. A lot of water can be added – it brings out sweetmint but doesn't really change much else.
Finish: very long, with petrol and molasse sweetness.
A very heavy style that is not for beginners. It's full of funky notes and even for cask strength whisky drinkers this could be a little overwhelming. If you know what to expect, there's no reason to hesitate though: simply outstanding value for money. Now also available from The Whisky Exchange.
Monymusk 25 yo 1995 (61,3%, The Whisky Jury 2021, American oak barrel, 270 btl.)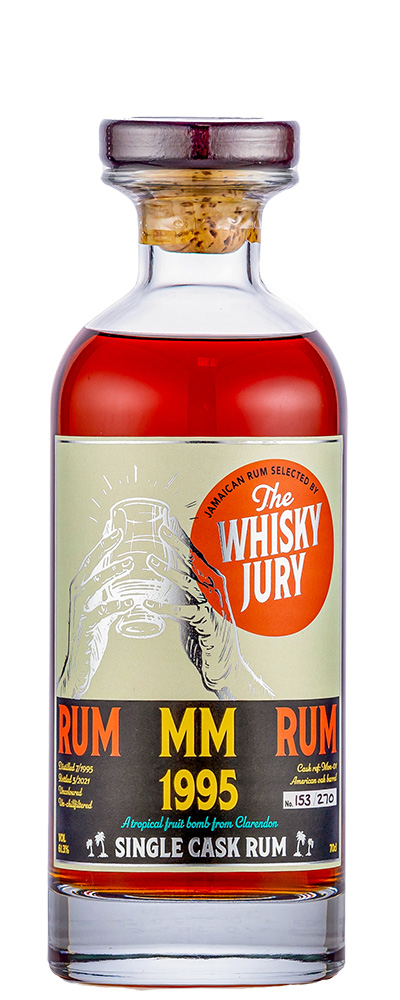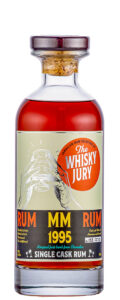 Nose: more fruity notes here. Fresher pineapple, bananas and hints of pink grapefruits, as well as hints of mango jam and honey. A nice layer of varnish as well, mixed with grassy notes and mint. A light hint of verbena and walnut skin too.
Mouth: liquorice at first, with menthol and old oak. In a second wave you get gorgeous tropical fruits that remind me of these rancio cognac notes. Pineapple, guava, pink grapefruit. Really great. Also hints of walnuts, aniseed, varnish, brine, mint and a touch of mentholated oak.
Finish: long, elegant, balancing between tropical fruits and mint.
A great tropical-fruity rum, packing plenty of punch and the perfect amount of Jamaican funk. Now also available from The Whisky Exchange.
Score: 90/100