Elixir Distillers just launched a new parcel of Single Malts of Scotland Reserve Casks:
Blair Athol 10 Years
Glencadam 10 Years
A Speyside Distillery 12 Years
I must admit it surprises me a little that several of these Reserve Casks references seem to return often, there was already a similarly aged Blair Athol bottling as part of Parcel No.5 for instance. And this 'Speyside Distillery' may well be the same as the one we had in Parcel No.4.
A Speyside Malt 12 yo 2008 (48%, Single Malts of Scotland Reserve Casks 2021, Parcel 6)
Nose: quite a modern sherry influence. That means raisins, hints of pancake syrup as well as a little vanillin and pecan nuts. Hints of tobacco leaves, with toffee and brown bread. Whiffs of coffee beans. Rather umami, this reminds me of the Parcel 4 bottling indeed, and of Edrington casks in general.
Mouth: see Parcel 4. Honestly I find it a little flat, revolving around bready notes and baking spice (clove, caraway, nutmeg) but never leaving this safe zone. A lot of toffee, cocoa and maple syrup. Burnt cake and gingerbread. Just a hint of candied orange in the background, but other than that I'm missing some brighter fruity notes here.
Finish: medium length, more toffee with a hint of toasted wood and Christmas cake.
If it had the name of the distillery on the label, or a picture of the Roca brothers, it would certainly cost three times more. A savoury, chocolatey dram with plenty of Christmas spice and pretty good value for money. Available from The Whisky Exchange for instance.
Blair Athol 10 yo 2011 (48%, Single Malts of Scotland Reserve Casks 2021, Parcel 6)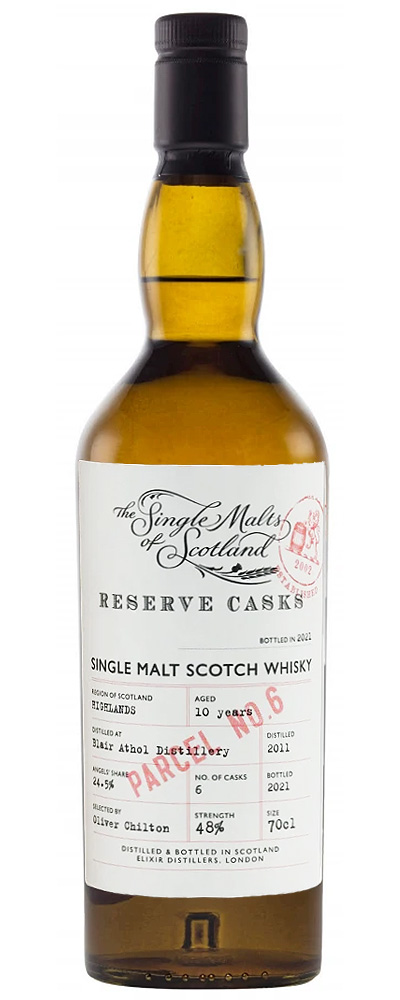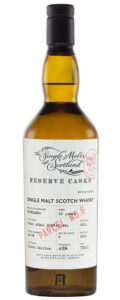 Nose: a slightly lactic / buttery start, with freshly baked shortbread and white fruits. Caramel. Pears and citrus. A lot of malted barley and a hint of sunflower oil. Hints of brioche and latte too.
Mouth: a creamy texture, and a profile that's half leafy, half fruity. Orchard fruits like apples, but also citrus. A slightly strange flour note and dough. Candied ginger biscuits. A bit of muesli, vanilla and barley syrup. Still some caramelized notes and a hint of latte again in the end.
Finish: medium, slightly nutty now, with more caramel and subtle peppery oak.
Not really my kind of dram, and maybe not special enough to sit in a 'Reserve Casks' series, but what's in a name? Available from The Whisky Exchange for instance.
Score: 81/100
Glencadam 10 yo 2011 (48%, Single Malts of Scotland Reserve Casks 2021, Parcel 6)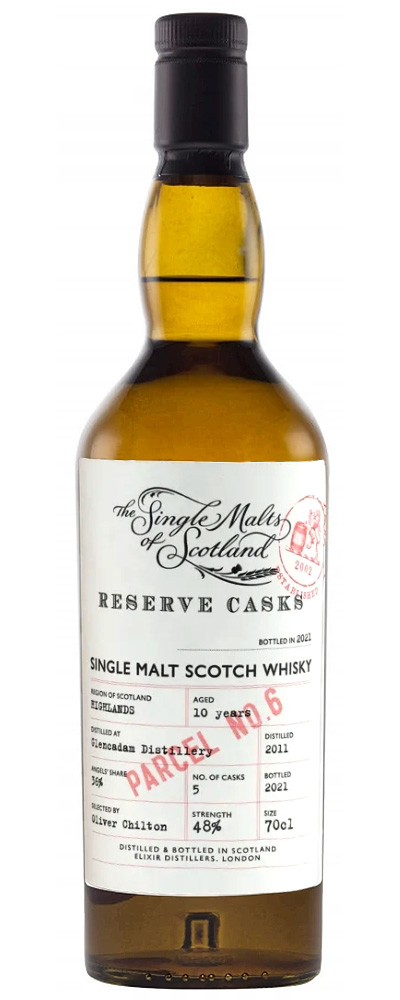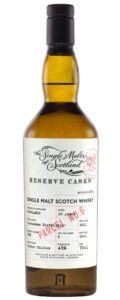 Nose: icing sugar, green apples and juicy pears, a selection of Haribo gummis and just a hint of varnish or Loctite. There's also a bright sherbety side with lemon juice, as well as a mineral / floral touch (not soapy, but fragrant nonetheless).
Mouth: fresh and candied. Lots of green apples and Conférence pears. Candy floss, hints of sweet dough, as well as barley sugar and a touch of aniseed and grasses. Lemon candy. Rather pure and distillate-driven.
Finish: medium, sweet and slightly green. Hints of lemon zest and mint.
Simply a really good distillate. This is all about the spirit, not about casks and maturation. I sometimes crave for this kind of simple pleasures. I'd keep this aside until the summer returns. Available from The Whisky Exchange among others.
Score: 85/100