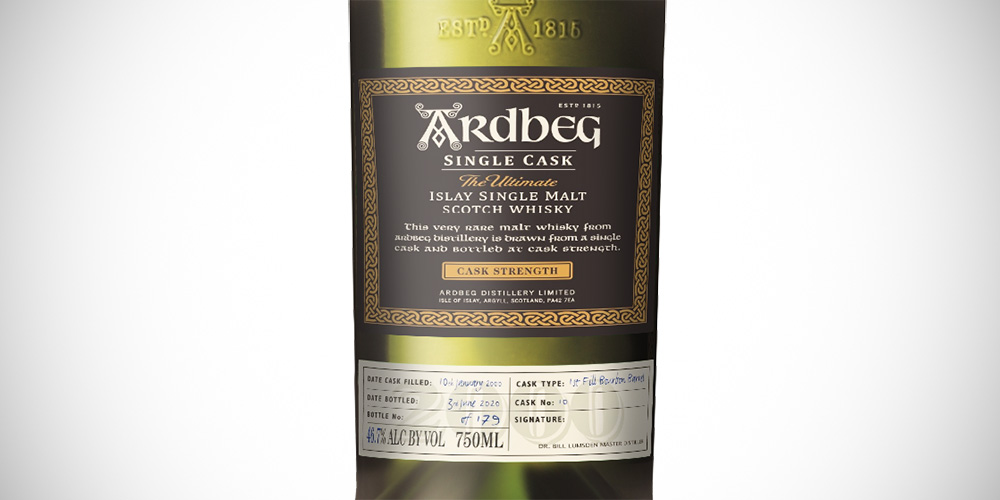 Ardbeg 2000 single cask #10
It seems a new Ardbeg single cask is around the corner. Cask #10 is a first-fill bourbon barrel filled in January 2000 and taken out early June 2020. It is bottled at cask strength 46.7% with 179 bottles available.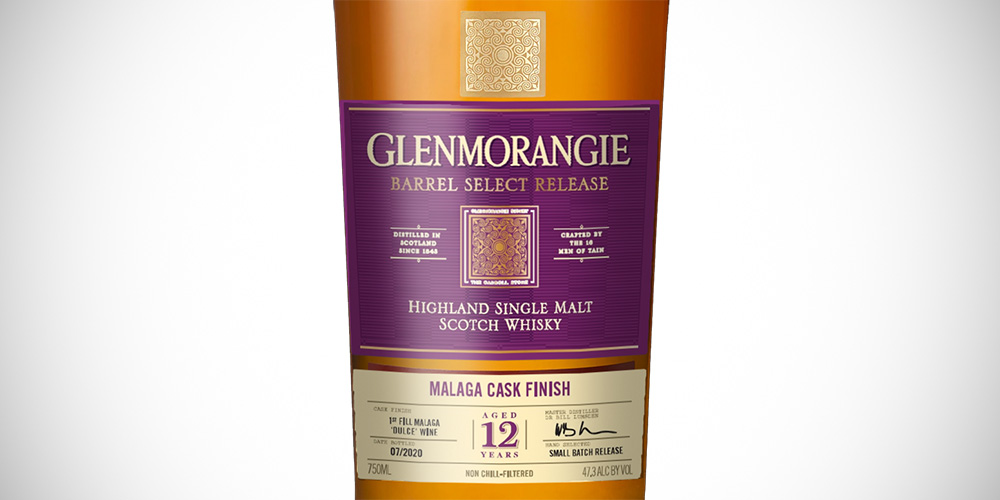 Glenmorangie Barrel Select Release – Malaga Cask
With 'fake' sherry casks being sourced from Huelva and Montilla-Moriles, it always surprised me that none of the distilleries were getting casks from the Malaga region. Just south of the sherry region, it makes a series of similar wines, like the very sweet Malaga Virgen.
Until now, that is, as Glenmorangie will soon release a Glenmorangie Barrel Select Release with a Malaga Cask finish. It's a 12 year-old whisky finished in first-fill Malaga 'Dulce' wine casks and bottled at 47.3% ABV, which will sell for around € 75 in the second half of October.
Update: now available from The Whisky Exchange for instance.
Craigellachie Exceptional Cask 1995 #5229
Bottled in March 2020, a Craigellachie 1995 single cask #5229 will arrive soon.
The whisky is 24 years old and matured in a sherry cask yet the tasting notes make it seem like the sherry influence is subtle, with notes of pineapple tatin, vanilla and soft brown sugar. It comes at cask strength 52.2% ABV with 474 bottles available.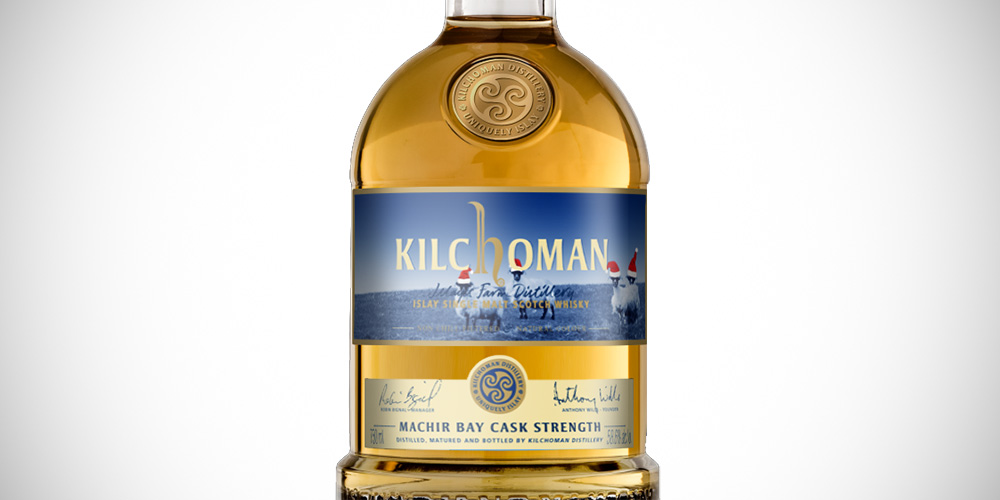 Kilchoman Machir Bay Cask Strength
A new Kilchoman Machir Bay Cask Strength is planned for the festive season at the end of 2020, hence the Christmas hats on the Islay sheep. It comes at a whopping strength of 58.6% ABV.
BenRiach & GlenDronach single casks 2020
There are also a few details about upcoming (single) cask whisky releases from BenRiach and Glendronach. These could be US exclusives by the way:
GlenDronach 2008 Cask bottling #3017 (Oloroso sherry puncheon)
GlenDronach 2005 Cask bottling #1928 (Pedro Ximénez puncheon)
GlenDronach 1994 Cask bottling #5287 (Port Pipe)
GlenDronach 1993 Cask bottling #7102 (Oloroso sherry puncheon)
BenRiach 2010 Cask Edition #7440 (Tennesse Whiskey)
BenRiach 2009 Cask Edition #6247 (Tennessee Whiskey barrel)
BenRiach 2009 Cask Edition #4507 (Oloroso sherry puncheon)
Also interesting
Things that may not have been widely announced but that grabbed my attention in shops recently…