In September 2022 the Dunphail distillery (owned by the people behind Bimber) announced they would also act as an independent bottler. The name for this project is The Dava Way, referring to a trail that runs behind the distillery.
Fairly priced whisky is the objective. They plan to make a difference by using the Dunphail warehouse to actively shape the whisky during its maturation. The first four bottlings come from Dailuaine, Benrinnes, Glen Elgin and an undisclosed Orkney distillery.
Dailuaine 13 yo 2009 (50%, The Dava Way 2022, cognac butt, 510 btl.)
Nose: quite vegetal, with cabbage and flints. A slightly sulphury spirit. Plenty of yeasty, bready notes and buttered toast, as well as walnut loaf, caramel and corn oil. Not a fruity dram, although there is a bright hint of lemon.
Mouth: sweeter and meaty, mainly on yellow apples, or perhaps the cognac grapes. Then there's a lemony note again, as well as something of a ginger spritzer. A lot of (yeasty) bread again, alongside chalky notes, bitter walnut skins, grapefruit peels and a bit of grassy wood. Nutmeg in the end.
Finish: medium long, still really zesty, almost bitter, with ginger and aniseed as well as a chalky touch.
This rustic and uneasy Dailuaine brought me right back to a similar cask I tried from Watt Whisky two years ago. I simply don't like this austere, grainy and robust, fermentary spirit. I can't say the cognac is a real asset either. False start. Available from Dunphail direct.
Glen Elgin 13 yo 2008 (51,8%, The Dava Way 2022, recharred hogshead, 305 btl.)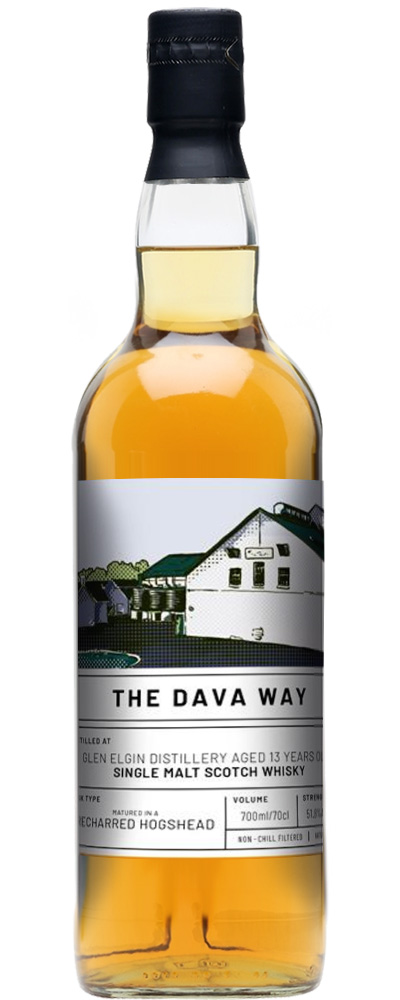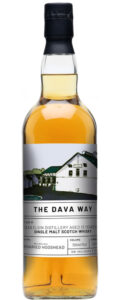 Nose: more to my liking. Varnished oak comes out, with green apples, tart gooseberries and rhubarb. Then some herbs like mint, borage and sage leaves. Quite uncommon but nicely fresh, with a Panettone sweetness underneath.
Mouth: more of these tart apples, mixed with grapefruit and lime. Gradually it becomes sweeter, on green bananas and melons. Just a little vanilla and toffee. Then some gingery and grassy notes in the background, leading to a hint of charred oak in the end.
Finish: medium long, now more on pepper and lemon alongside the fresh green herbs.
An interesting bottling with a pleasant tart and green side. A profile that comes accross quite youngish, but nicely fruity and certainly not without character. Available from Dunphail. Score: 84/100
Benrinnes 12 yo 2009 (54%, The Dava Way 2022, hogshead, 305 btl.)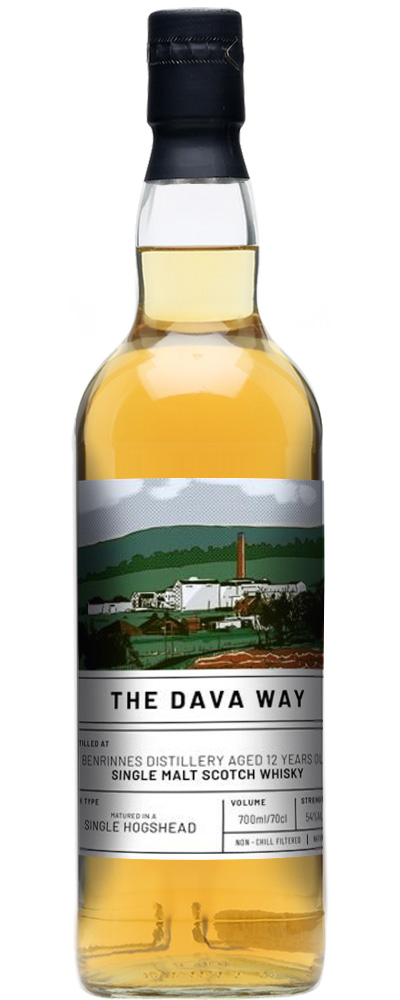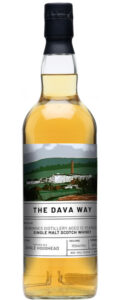 Nose: oily nose with a light muddy side to start off. There's a hint of citrus and sweet pear, as well as some wet stones and wet grass. Then back to toffee apples and subtle thyme.
Mouth: sweet and heavy, with a waxy note. The fruity side is quite subdued again. Maybe a hint of pineapple with a funny salty edge. Then some beer and grassy notes, followed by hints of peanuts and slightly bitter herbs.
Finish: not very long, with more green notes and a hint of citrus zest.
Again not an easy drinking whisky and perhaps more of a blender's base than a true single cask option. Although the selection is interesting so far, I'm not having this "impressive first batch from a brand-new bottler" feeling, if you know what I mean. Available from Dunphail. Score: 81/100
An Orkney Distillery 17 yo 2005 (60,3%, The Dava Way 2022, hogshead, 300 btl.)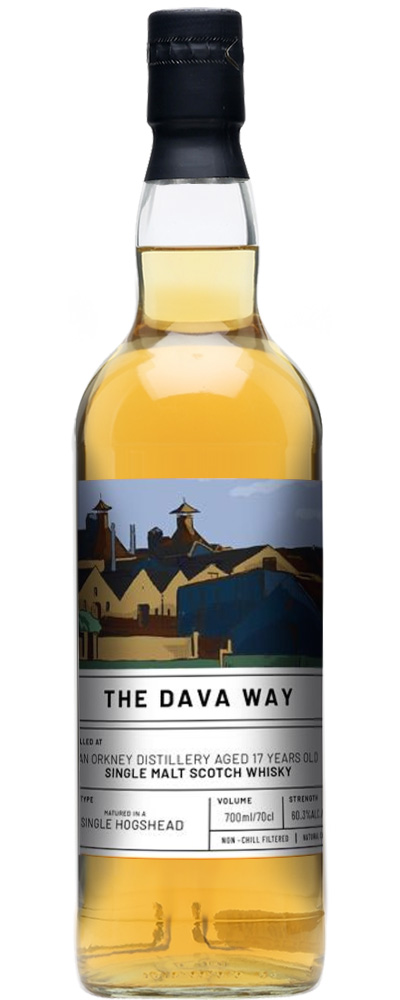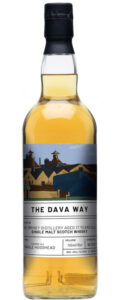 Nose: coastal minerality, barley sweetness, subtle heather smoke and lemons. Then a hint of peach. Echoes of honey and a kind of herbal greasiness. Cold coffee and light clay too. Beautifully elegant.
Mouth: oily and ashy, with an underlying fruitiness of lemons and pineapple. Then mineral and gently herbal, with hints of chalk, oyster brine and grapefruit, as well as light floral notes and lingering soot. More of these coffee notes. The saltiness increases over time.
Finish: long, ashy and lemony (including a light bitter edge) with hints of herbal tea.
This is a good Highland Park. But then again every indie has one of these casks. This bottling is also available from Dunphail. Score: 88/100
Overall I understand The Dava Way wants to seduce with affordable prices that are indeed slightly below the average. They stay clear of funny wood finishes too, that's nice. However, with so many independent bottlers on the market, an inaugural release could probably have been a bit more exciting. It should be more than just a way of funding the future distillery, so I'm curious to find out what they can do with the 'active shaping' idea.