We're trying two Cooley 2001 single casks, 20 years of age and both part of the Liquid Treasures series. First a general release, while the other cask went to retailers in Singapore: Nanyang Whisky & Rejo Beverages.
Cooley 20 yo 2001 (50,7%, Liquid Treasures 2021, barrel #3062, 183 btl.)
Nose: typical fruity notes (melons, guava, pink bananas) with equally typical marshmallows and vanilla cream. Citrus candy bears. Hints of white oak and fresh grassy notes. Some oily notes as well
Mouth: a greener kind of fruits now, like greengages, pear, grapefruits and lemon zest. Grassy notes with a wee mustardy edge. Ginger and a subtle herbal bitterness. Plenty of green tea. Some oak shavings adding structure and weight.
Finish: quite long, zesty, with grapefruit and herbs staying strong.
This Cooley has a nice (but never opulent) fruitiness, but it stays on the green side of the orchard. It even adds some Highlands characteristics. Good but quite expensive. A few bottles remain at eSpirits.
Cooley 20 yo 2001 (52%, Liquid Treasures for Singapore 2021, barrel #3154, 175 btl.)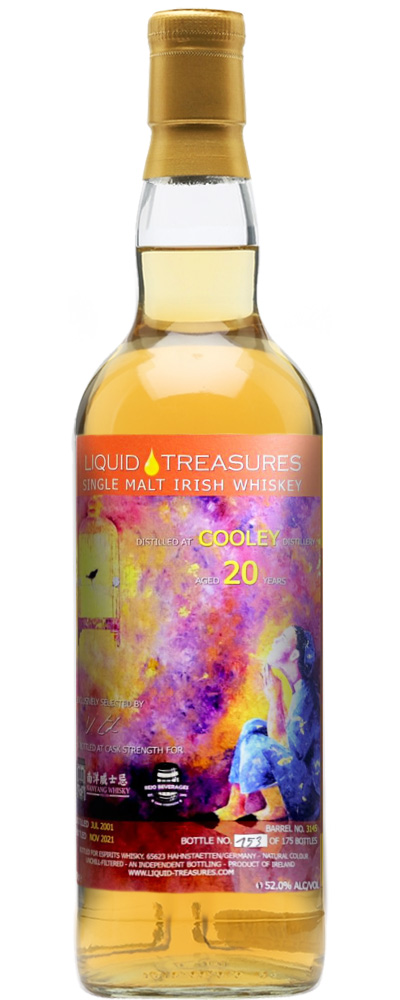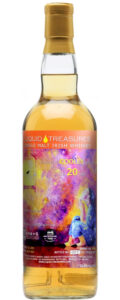 Nose: less round and less marshmallowy. The fruitiness is more narrow and seemingly fresher (maracuja added to the mix), plus a nice hint of varnish as well. After a few minutes they seem to converge, with more vanilla cake and warming oak coming out. The bigger waxy side remains though.
Mouth: a similar mix of fruits (now more towards peaches and plums, as well as green banana and mango) with slightly less of the zesty and grassy notes. It also shows more minty and oily / waxy notes, in the direction of Clynelish. A slightly peppery hint too, with fresh oak. Nice fruit juice.
Finish: quite long, slightly drier but still fresh and fruity.
A really nice mix of vanilla roundness and (slightly brighter and juicier) fruit notes again, with an added bonus of bigger oily / waxy notes. Slightly higher complexity, hence extra points. I'm not sure whether you can still get this in Singapore. Score: 89/100