The London distillery Bimber has mostly impressed us with bourbon casks so far (check our Bimber reviews so far). It matches the innate fruitiness of the spirit and often results in a bright, vibrant whisky. Today we're trying some other cask types.
First up is a Bimber Oloroso bottled by Abbey Whisky. Then we have a version finished in an Imperial Stout cask in the Whisky Sponge series. The last one is an official sherry cask exclusive to the Italian market and their importer Beija-Flor.
Bimber Oloroso (57,9%, OB for Abbey Whisky 2022, cask #125.1/9A, 178 btl.)
Nose: a very jammy style of sherry with a modern oak influence. That means a lot of vanilla and toffee, as well as milk chocolate. Also apricot jam, raisins and cherry candy. There's some light pepper and almonds. A rather dessert-like style.
Mouth: again a little wood-forward, with plenty of peppery notes, mint and ginger. Underneath are muscovado sugar, raisins and hints of dates. Still a little apricot and fruit stew, although a lot of the fruitiness is overshadowed by the cask now. Later darker hints of chocolate sauce, liquorice and all-spice appear, with some assertive oak char in the end.
Finish: quite long, still sweet and spicy. It gets drier in the very end, with hints of walnuts and peppercorns.
This is a slightly enigmatic Bimber, having no distillation year or age on the label and a low outturn – maybe a quarter cask? It certainly feels a little young and pressure-cooked but it also shows a nice richness and fruity core. Details can be found on the Abbey Whisky website but the bottles were gone quickly.
Bimber 4 yo 2017 (57,3%, Whisky Sponge 2021, first fill barrel + Imperial Stout finish, cask #184, 257 btl.)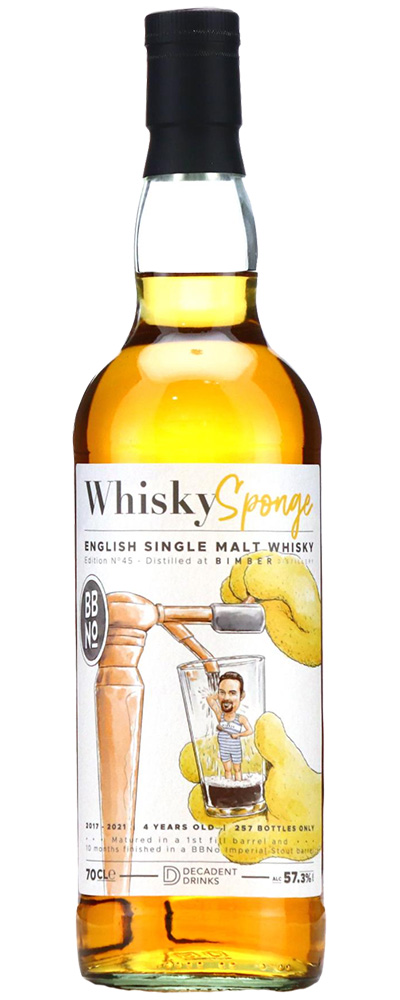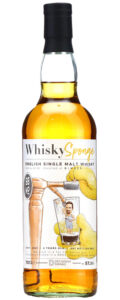 Nose: more of the classic fruity influence here. Lemons and tangerines with hints of honey and vanilla. Whiffs of bubblegum. Also hay and dusty barley notes. Also a darker musty side with chocolate, that must be the Stout cask? Lemonade with chocolate, it works.
Mouth: more uncommon now. There's some banana split, liquorice, grapefruits and lemon peels. Then grassy notes and hints of grass. Green herbal touches. Minty notes. A light woody astringency is noticeable, but for such a quirky finish it's properly weighted.
Finish: quite long, with more of this herbal bitterness and green edge. Tea leaves and a vague sweetness.
Again not my favourite style of Bimber spirit, but for a Stout finish it is much better than I expected. Score: 85/100
Bimber Sherry Cask 'Italy Edition' (51,9%, OB for Beija-Flor 2020, cask #133, 59 btl.)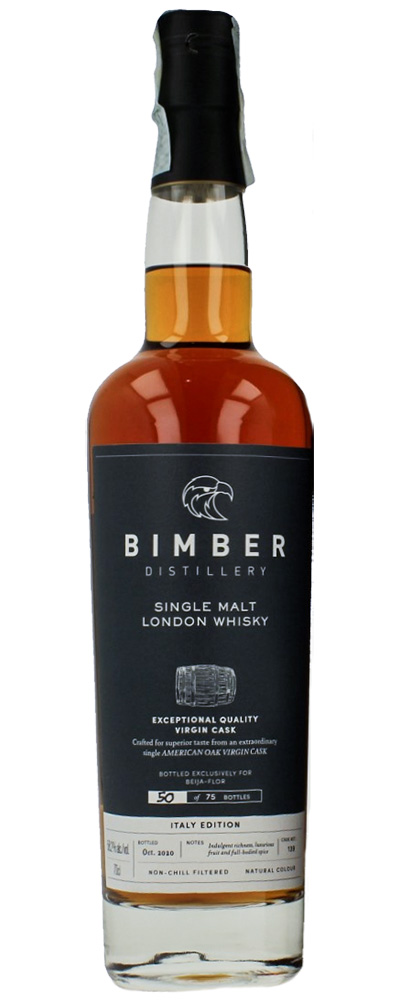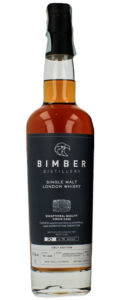 Nose: a richer, more intense style of sherry than the Abbey Whisky bottling. I'm getting plum jam and blackberries, as well as baked apples and cinnamon. Rum & raisins. The modern oak influence is under control here. Hints of leather and chocolate. Some ginger but overall less invasive spices.
Mouth: quite indulgent, with brown sugar and red berries, raisins and damson chutney. Hints of walnuts, treacle and leather. Very dense. Mint and pepper after a while, as well as a herbal and coppery note that I find a little less impressive. Slightly tannic even.
Finish: long, on dried fruits and herbs, with a little oak char.
Another one without an age statement. This is comes close to certain Kavalan expressions in terms of sherry and wood influence. Young stuff again but the richest, most complex whisky in this session. Score: 87/100