Two recent releases from Decadent Drinks, two undisclosed single malts from highly regarded distilleries.
The name Old Orkney or "OO" refers to a legendary real liqueur whisky marketed by the owners of Stromness distillery in the early 20th century. Later it became a blended Scotch whisky (by Gordon & MacPhail if I'm not mistaken). It was retired in the 1980s, but Decadent Drinks revived it on this recent whisky release.
Old Orkney Malt 13 yo 2009 (50%, Decadent Drinks 2023, first fill bourbon barrel btl.)
Nose: quite vibrant, instantly evoking chalky notes and crushed seashells, with whiffs of a sandy beach. Coastal notes stay strong, with gorse flowers, touches of ink and very soft hints of apple and grapefruit. Later also pineapple and a little dried mint. Subtle peat, hiding in the background.
Mouth: rather muscular and more peaty now. Heather honey mixed with plenty of chalky notes, lemons and lime. Still a hint of pineapple. Then herbal notes appear, as well as brine and nice waxy hints. A classic profile, offering a nice balance between coastal punch and rounder notes.
Finish: long, waxy and salty. Lemons, green apples and white pepper.
Nicely classic indeed. This Highland Park (?) has above average complexity and concentration. Good value for money too. Still available from Decadent Drinks or retailers like Master of Malt and TyndrumWhisky.
The next one is named Kildalton. No need to explain, I guess?
Kildalton 14 yo 2008 (60%, Islay Sponge 2023, refill sherry butt, 597 btl.)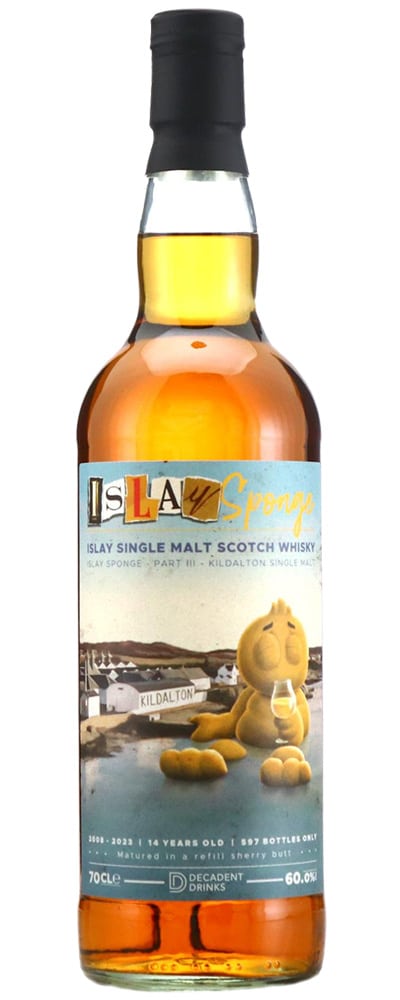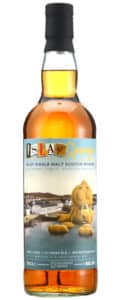 Nose: deep bonfire smoke and barbecued meat, with ground coffee and dusty books. Dried herbs and vague medicinal notes. Hints of cigar boxes or old cabinets as well. Then raisins and chocolate coated nuts in the background, as well as hints of stewed plums. Lovely.
Mouth: slightly sharp, highlighting the medicinal side and herbs. Then sooty peat smoke and smouldering ashes. Glazed ham. Some orange (peel) notes shining through. Hints of wood char and tobacco leaves, as well as a hint of dark chocolate.
Finish: long and warming, with some oak spice, charred meat and smoked kippers.
A very sooty, warming Ardbeg (?). The sherry casks adds just enough sweetness and amplifies the tobacco notes. I personally think it benefits from a slightly lower ABV, so get your pipette and enjoy! This is seen at The Whisky Exchange and Royal Mile Whiskies. Score: 90/100