Every now and then a set of Caol Ila samples presents itself, this time three bottlings from Decadent Drinks. All of them contain 2007 whisky from refill hogsheads – the first two are 2007 single casks and the third one a combination of 2007 and a rejuvenated hogshead filled in 2011. All of them are sold out from the Decadent Drinks website…
Caol Ila 12 yo 2007 (48,5%, Whisky Sponge 2020, refill hogshead, 156 btl.)
Nose: very fresh and citrusy at first, with hints of wool and sea spray. Just a hint of sweetness in the back: sweet grains, pear and almonds. Growing whiffs of vanilla too. Hints of plaster and seaweed. Wet pebblestones. Olive brine. Classic, fairly round and pure as gold.
Mouth: slightly more coastal now, with kippers, bacalhau and oysters, as well as wee herbal ointments and a rubbery side. Camphor and iodine. Peat smoke. Bell peppers. Still a sweet touch and vanilla in the background.
Finish: long, with slightly vegetal smoke and the typical lemon / salt combo. A hint of coffee beans in the very end.
I loved the nose in all its purity – it shows a superb balance. It gets a little firmer on the palate, with vegetal and rubbery notes, losing some of its roundness (and one or two points). Good Caol Ila, for sure.
Caol Ila 13 yo 2007 'Equinox & Solstice' (48,5%, Decadent Drinks 2021, two refill hogsheads)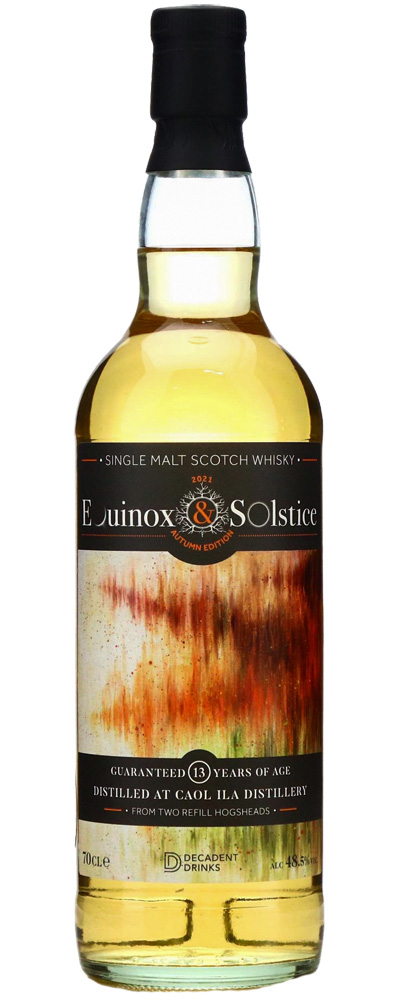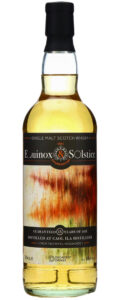 Nose: seemingly less mature than the Sponge version. More chiselled, with a mashy note and ale, as well as more medicinal touches. Fishing rope, walnuts skins, pickle brine and creosote. No vanilla here, and no fruits beside lemons.
Mouth: still a tad sharper, with plenty of saline notes and tar, liquorice and more smoke than expected. Hints of… lavender and fresh laundry too? Hmm. Wet gravel, seaweed and lemons, always lemons.
Finish: long, citrusy, with a pinch of white pepper and salty peat.
A bit more smoke and coastal punch. Yet this seemed to be the odd one out for me, especially with the touches of lavender. Score: 84/100
Caol Ila 9 yo 2007 + 2011 (53,6%, Whisky Sponge 2021, refill hogshead + rejuvenated hogshead, 481 btl.)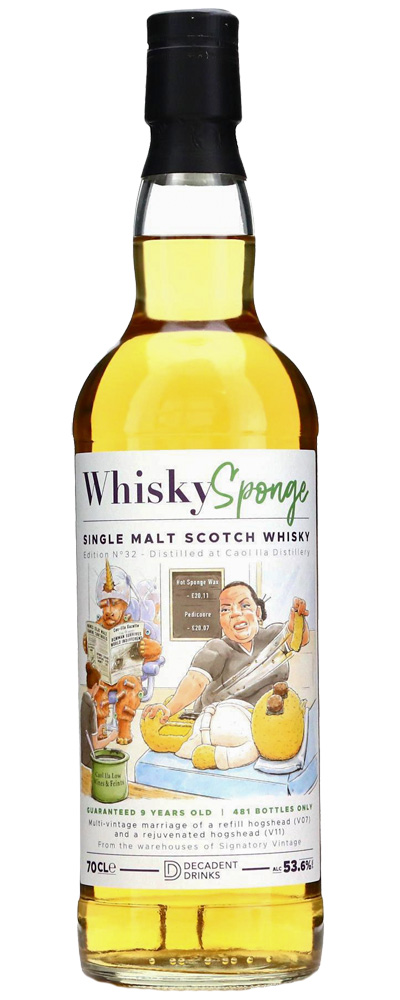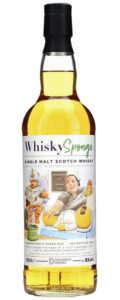 Nose: slightly cleaner again. Smoked barley and particularly juicy lemons with peels. This one has a clear mentholated / minty side as well, mixing nicely with subtle hints bandages, beach pebbles and lemon balm. Really good.
Mouth: much more power of course, but also a very nice combination of fresh notes (lemons, apple) and a warmer side (waxy notes, butter pastry, caramel). Bandages and antiseptic hints, as well as some asphalt and herbal balm.
Finish: long, ashy and salt, with lingering citrus and a warming hint of latte.
This one wins from start to finish. Somehow the two vintages add complexity, without losing its freshness and purity. Perfect young Caol Ila. Score: 88/100