No shortage of interesting blenders these days. The other day we reviewed the first releases from Turntable Spirits, today we're looking at Woven, a young company from Leith.
Whilst lots of interesting aromas and flavours would normally be blended away, or used to enliven dull blends, Woven tries to focus on and elevate them. However, while other blenders like Compass Box are stressing transparency, giving plenty of detailed information about the components, Woven has a more minimal approach, often giving pretty vague descriptions (in line with their manifesto) and far less distillery names. The presentation reminds me a little of cosmetics brands, which simply give their fragrances a number and add a few intruiging keywords.
Although they reached number 14 already, we are looking at three releases from last year's Collection Two. Woven Experience No.7 revolves around fresh fruity flavours, trying to re-imagine the character of a fresh Chardonnay wine. In fact there are a few ex-wine casks in the mix.
Woven Experience No. 7 'Chardonyay' (45,3%, OB 2022, 751 btl.)
Nose: citrusy notes, mostly lemons and orange zests. After some time it evolves to chalky, mineral notes, but there are hints of custard and buttery biscuits as well. Subtle whiffs of fresh oak shavings and white pepper. Fairly light and easy, with a seemingly high percentage of malt whisky.
Mouth: again quite sweet, with more citrus candy, orange juice. There's a chalky edge again, as well as a grassy / herbal note which could be the wood influence but also the grain portion? Sage and grapefruits in the end. A lightly charred hint. In the end some alcohol appears, reminding us of the grain component.
Finish: not too long, clean but still a little alcoholic. Citrus notes.
A pleasant but slightly uninspired blend. There's a nice chalky note but also an alcoholic edge. Woven suggests to have this with water, as a kind of highball – that should work well indeed. Still available from Master of Malt for instance, or samples from The Whisky Exchange.
Next. Woven Experience No.8 combines portions of peated Highland single malt, one young and one old Lowland grain whisky and some of their proprietary 5 year old Campbeltown Superblend. Similar to the Highland Malt component Compass Box, this features in a lot of Woven compositions.
Woven Experience No. 8 'Pete vs. Peat' (46,6%, OB 2022, 521 btl.)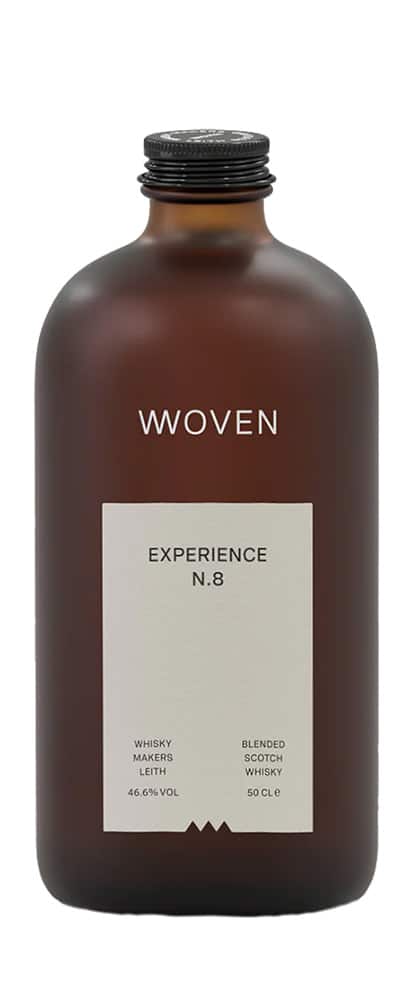 Nose: Glen Scotia and Ledaig come to mind. Nice, leafy peat, with an earthy smokiness albeit without the Islay medicinal notes. Fairly subtle, with lightly lacquered meat and hints of apple sweetness. Hints of tobacco. Overall quite aromatic.
Mouth: warming smoke, with oily notes, some tobacco, light meaty notes again, as well as some dark chocolate. Charred lemon peels, toffee apples and hints of sweetened black tea. Rather polite but very good.
Finish: medium length, with a lingering warmth and earthy character.
The sweetness and smoky side are well balanced. Never aggressive and the grains are hardly noticeable. Well blended. This one is available from TyndrumWhisky for instance and samples from TWE if you like. Score: 86/100
The last one for today is Woven Experience No.9. This is inspired by some of the great lost blends from Leith. It comprises their Campbeltown Superblend as well as grain whisky from Loch Lomond distillery, along with Glentuachers whisky.
Woven Experience No. 9 'The Elixir of Leith' (46,1%, OB 2022, 1076 btl.)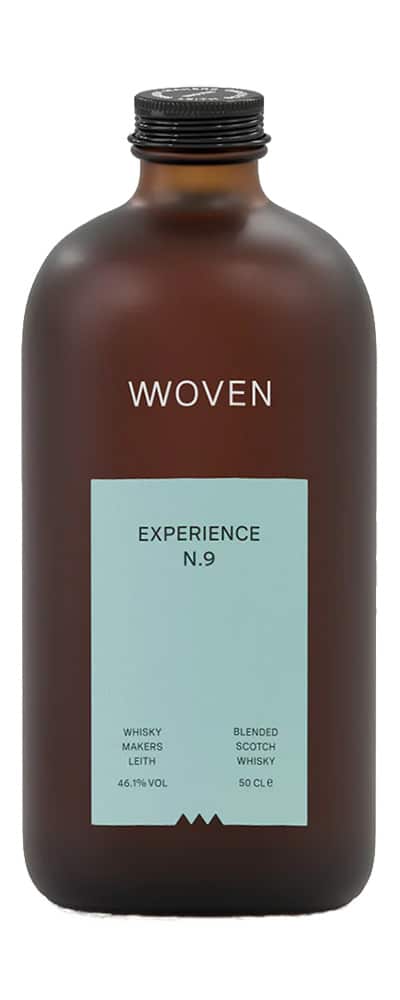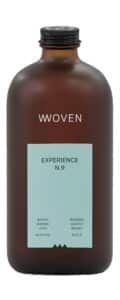 Nose: floral and citrusy. Lively hints of lime and grapefruit, with hints of fresh pineapple and banana in second row. Then some barley sugar, honeycomb and orange blossom. Hints of cashew nuts. Elegant, and perhaps this is closer to a white wine than No. 7?
Mouth: quite fruity again, now on peaches, limes and tangerines. More barley sugar and dextrose, honey and golden raisins. Nice waxy notes, with mild peppery notes towards the end. Due to the lightness of the composition, the grainy component seems to shine through more in this case.
Finish: medium length, very citrusy with honeyed breakfast cereals. More zesty in the end.
In terms of summery brightness, this works better than Experience No.7 in my opinion. Simply a fresh and attractive blend. On the other hand, how many whisky lovers can be convinced to spend € 55 on a 50cl bottle (that would be around € 85 for a standard bottle), in direct competition with independent single malts? Still available from Master of Malt or TyndrumWhisky. Score: 84/100