I had planned to review all my remaining Maltbarn samples (including the latest Littlemill and Inchgower) but I'll have to limit myself to two Glenburgie expressions today. Aged for 19 and 27 years, with contrasting profiles…
Glenburgie 27 yo 1995 (48,8%, Maltbarn 'The 26' 2022, bourbon cask, 46 btl.)
Nose: nice and clean bourbon wood with lots of tart yellow fruits. Plums, greengages and white peaches mostly. Maybe some pineapple and lime peel. Floral honey. A light chalky note in the background. Pleasant and fresh.
Mouth: spirit-driven fruity goodness, in an Irish style. Lime, passion fruits, pears and mango. Similar floral touches. Then a classic hint of fresh barley, subtle vanilla and light chalky / yeasty notes. Hints of citrus green tea and mossy notes.
Finish: long, still quite citrusy and zesty, with sweetness, a touch of white pepper and a green woody edge.
Bright fruits with a nod to Ireland. Complexity is not the biggest selling point here, but the sheer drinkability and vibrant profile are very good. Typical Glenburgie.
Glenburgie 19 yo 2003 (51,6%, Maltbarn 2023, sherry cask, 143 btl.)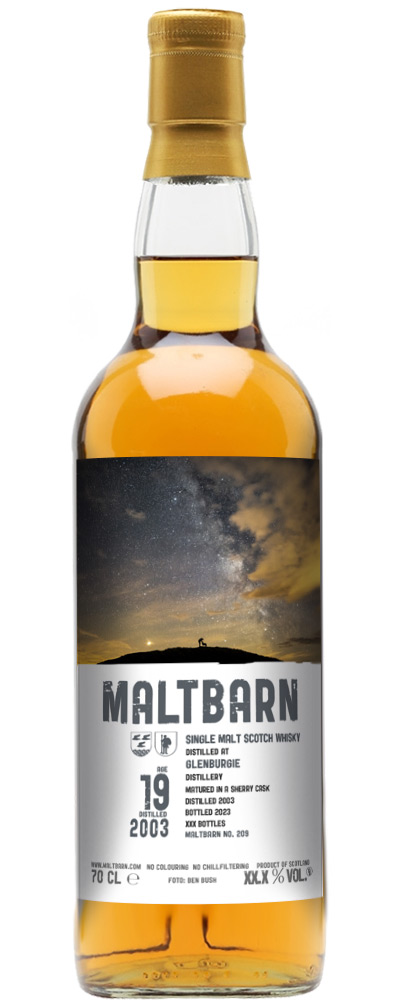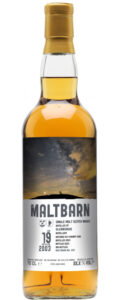 Nose: starts punchy and thick, with more creaminess and vanilla. No tropical notes, rather gooseberries and apples. Then some frankly candied notes, like forest fruit candy. Evolving towards pine wood and herbal tea.
Mouth: still sweet, mixed with spicy notes now. Dark sugary notes, with stewed berries. Later a light bitterness sets in, think charred crème brûlée and candied citrus peels. Hints of spicy chocolate, leafy notes and Mediterranean herbs towards the end. Active wood, or so it seems.
Finish: long, with more herbal sweetness, peppercorns and walnuts.
Contrast! This one comes accross as rough and intense, especially after the fruit bomb. The sherry sweetness brings complexity but also firm spicy and herbal notes. Still available from Whiskybase Shop for instance. Score: 87/100