Two recent Teeling whiskeys with wine finishes. The first is a Chardonnay Cask, a limited edition primarily available in Holland and Germany. They sourced casks from Franz Hahn (in the Pfalz region), previously used for their Chardonnay Spätlese Trocken (a late harvest type, but dry). The finish took 12 months.
Next up there is the Teeling Sauternes Wine Cask from the Sommelier Selection series. This underwent a longer finishing of three and a half years.
The Sommelier series mentions they use the Teeling Small Batch (aged around 5-6 years) as a starting point. All expressions are then finished in wine casks from different French wine regions.
Teeling Chardonnay Cask (46%, OB 2022, Franz Hahn casks)
Nose: definitely wine, even more of a white rum at first. Sweet sugar cane and very ripe pineapple, with hints of peach and quinces. Quite nice, although the rumminess is also due to a boozy note, in this case a youthful grainy note in the background. Also aromatic wildflowers, nutmeg, vanilla and a whiff of moist, dusty cardboard. Mixed bag.
Mouth: same juicy fruitiness, with apple and pineapple. Now if this onset character would stay strong, I would be happy, but it doesn't. The booziness comes back with a hint of sweet grapefruit. Then a very grainy note, bready hints and overall flavours that are quick to vanish.
Finish: short, offering very little actually, except for a sweet alcoholic note.
This suffers from the unexceptional quality of the original blend. The wine influence offers nice flashes of fruit but can't keep up. Overall one of the weaker experiments I've had from Teeling. Still available on several websites (especially in Holland), e.g. Whiskysite.nl
Teeling Sauternes Wine Cask (46%, OB 'Sommelier Selection' 2021)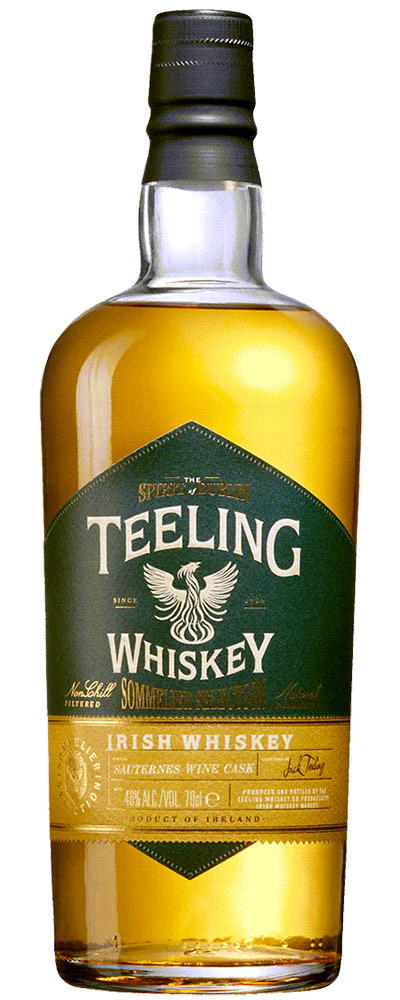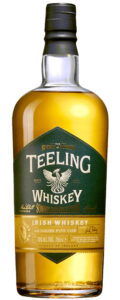 Nose: dusty grains and dusty plywood. There's a honeyed note and a subtle sultana touch, as well as some melon and white grapes. However, compared to other Sauternes finished whisk(e)y (including Teeling's own versions), it is quite subtle, almost underfinished even. A light sour note and vanilla too. Then a buttery popcorn and vanilla note.
Mouth: fruity, as expected, with a nice oiliness and richness to it. Sweet and sour peaches, oranges, more grapes. Creamy vanilla comes out, as well as some candied ginger. While it still reminds you of other blends, the booziness of the Chardonnay stays more under the radar here.
Finish: not too long, sweet with more grainy notes and spices coming through.
This one is much more balanced than the Chardonnay, especially if you give it time to unfold. The grains are more subdued and the classic Teeling character manages to shines through, making this is a fine summery dram. Mostly found in the Benelux again. Score: 83/100