Miltonduff, also Milton Duff or Milton-Duff, was built in 1824 on the site of the Pluscarden monastery in the town with the same name. This gives us the necessary clue to discover that the first blended malt in this session is in fact a teaspooned Miltonduff, bottled by the Thompson Brothers.
Now if Miltonduff starts protecting its name, just like the ultra-premium brands, things are getting really weird. Just my two cents…
After this Pluscarden whisky we have two disclosed casks of Miltonduff bottled by Kirsch Import and Duncan Taylor.
Blended Malt 'Fiddlers Pluscarden' 12 yo 2010 (50%, Thompson Bros. for Fiddlers 2022, first fill bourbon barrel, 277 btl.)
Nose: slightly greedy but always fresh nose. Plenty of lemony notes and juicy pears over barley sugar, with cake and whiffs of marzipan. A lot of  purity, with the right amount of fresh bourbon wood in the mix. A light chalky touch as well. Very easy to like.
Mouth: lovely creamy texture with plenty of fruity notes, say yellow plums, bananas, pineapples and pears. Sweet custard notes, light vanilla, limoncello too. Then some caramel pastry. In the background there is a subtle mineral side with some salty hints.
Finish: medium length, still creamy and fruity, with dashes of peach syrup and lemon candy.
Whether or not Miltonduff is on the label, this is good whisky, a real crowd-pleaser. It seems Fiddler's Loch Ness regularly have this kind of Thompson exclusive.
Miltonduff 17 yo 2006 (52,9%, Kirsch Import 'Simply Good Whisky' 2023, bourbon barrel #KI-2)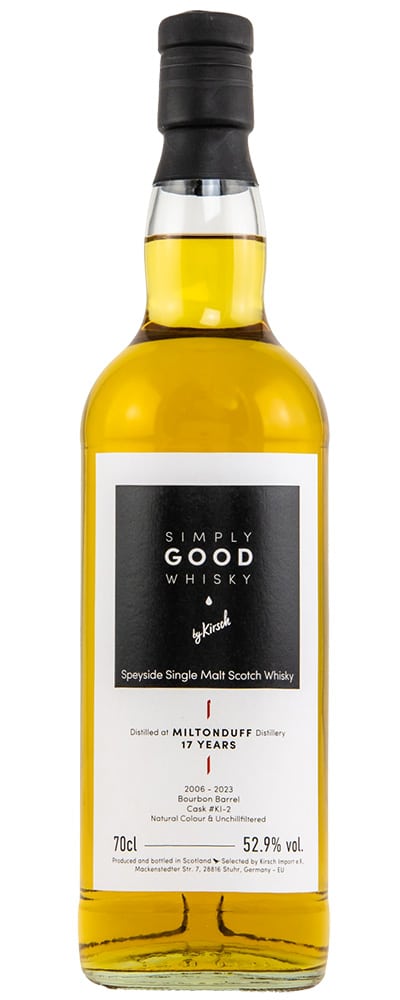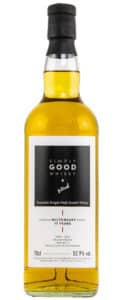 Nose: a similar, rather active bourbon influence. Maybe even sweeter this time – plenty of ripe yellow apples, peaches on syrup and grapes. Then vanilla custard and a big malty core. Frosties. Honey as well.
Mouth: creamy vanilla again, with very pleasant marshmallow notes, even a hint of lychee and apricot. A really nice candied fruitiness. Caramelized pineapple. Also green apples, keeping it fresh. Rather immaculate, seductive whisky. Some white pepper and aniseed comes out in the end.
Finish: rather long. There's some bourbonny wood now, with the same pastry sweetness and stewed orchard fruits in the back.
Sweet, fruity and pastry-like. Even richer than the previous bottle. Still available in plenty of German shops. Score: 88/100
Miltonduff 13 yo 2008 (54,7%, Duncan Taylor for Whisky Picnic Bar 2021, sherry octave #8332833, 75 btl.)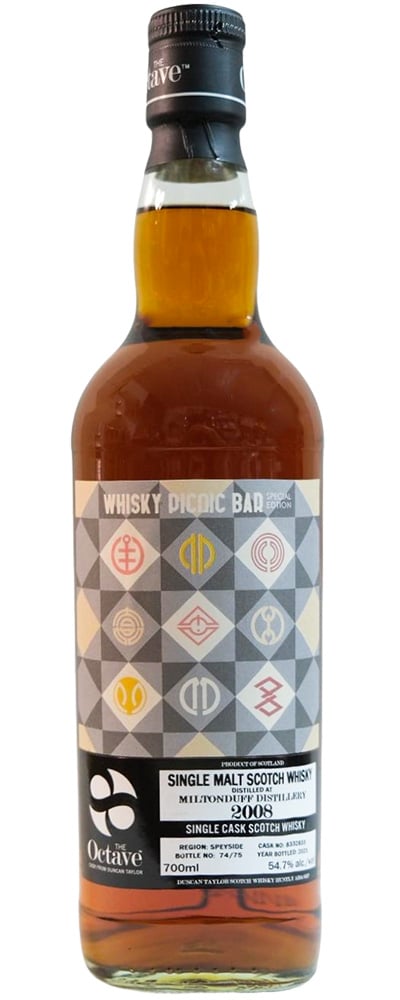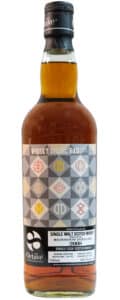 Nose: baked apple and cinnamon, with other dusty spices, hints cigar boxes and leather. Clearly a dark register. Then some chocolate notes, lightly burnt oak chips and plums. Later some vanilla and butterscotch appears as well.
Mouth: sweet brown sugar at first, getting more bittersweet along the way. Roasted hazelnuts and walnuts, more cedar wood. Autumn honey, plenty of milk chocolate and hints of maple syrup. Quite a buttery texture, lots of pastry notes again. Some fresh wood shavings as well.
Finish: quite long, quite woody, alongside caramelized nuts and roasted malt.
This feels a little pressure-cooked, hiding the fruity notes of the original under a blanket of sweet and caramelly sherry. Probably quite heavily toasted octaves. Dessert-style whisky, slightly too rich for my taste but otherwise just fine. Score: 84/100