SPEY refers to the Speyside distillery, a small site in Kinguisse. I once tried the mediocre SPEY 18 Year Old and now we're looking at a NAS expression. In 2016 they presented SPEY Trutinā (Latin for balance), a limited batch release from bourbon barrels.
SPEY Trutinā (46%, OB +/- 2022)
Nose: banana and tart apples, with a faint metallic undertone. Some biscuity notes and cream soda, alongside white floral notes. Perhaps a few herbal notes after some time. Very crisp but very light as well. Totally uncomplex.
Mouth: really neutral, with a kind of synthetic fruitiness to it. Pear and orange candy, with banana foam. Vanilla and light malty notes. Still some new-make notes, with underlying hints of simple sugar syrup. Increasing peppery notes towards the end, alongside hints of lavender sweets. Still this metallic touch as well.
Finish: medium length, light and rather flavourless.
Simple and naked: a pretty bland whisky to be honest. Very light and sweet. Although it may have its place in a highball or perhaps a cocktail, I would not recommend it to single malt enthusiasts. Available from The Whisky Exchange or Master of Malt, among others.
Next up is the single cask release for Spirit of Speyside Festival 2023. It is a fusion of the SPEY Trutinā, Tenne (Tawny Port barrels, hence the pink hue) and Fumare (the peated SPEY). While technically a single cask, if you insist, it is basically a quick marriage of spirits that matured separately.
SPEY 8 yo 2015 (57,1%, OB for Spirit of Speyside Festival 2023, single cask #1, 350 btl.)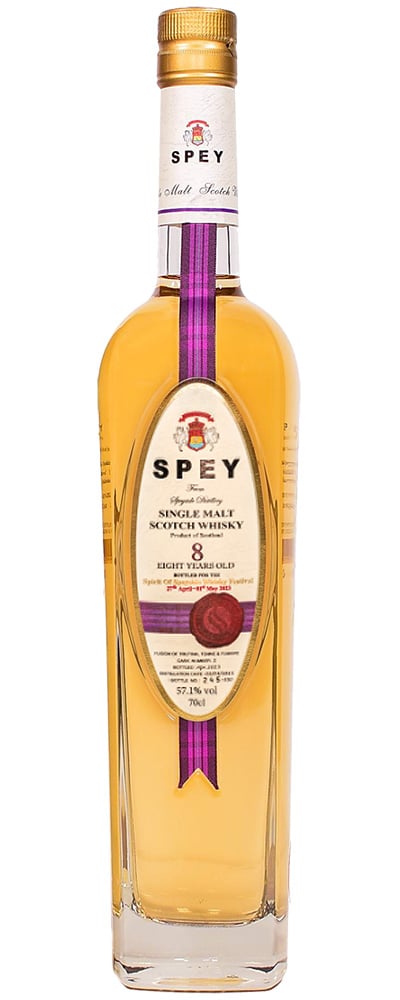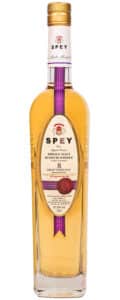 Nose: a youngish, spirity character comes out first. Pear drops and vanilla, alongside flower petals. Subtle peach and yellow apple, as well as some cotton candy. Light peaty notes and black peppercorns in the background.
Mouth: a bittersweet profile, with citrus notes (lemon peels) and honey. Then raw malty notes (not entirely freed of newmake hints) and moderately acrid peat smoke. Pepper and cinnamon.
Finish: medium, on black pepper, sweet malt and zesty citrus.
They present this as a unique combination of unpeated and peated spirit, while in reality it's just a rather immature hotchpotch of styles, none of which can really shine. Better than Trutinā but certainly not worth £ 100. Samples available from Whiskysite.nl. Score: 76/100