At the end of 2020 Claxton's (known for its rectangular bottles) introduced a new range called the Exploration series. They are all single cask releases at a fixed 50% ABV. I expected the exploring concept to refer to different cask finishes, but some of them are classic bourbon casks as well.
As a gimmick, every bottling has a small coin underneath the foil that covers the stopper. If you collect enough coins, you can get access to special releases.
Tamnavulin 6 yo 2016 (50%, Claxton's 'Exploration Series' for The Netherlands 2023, Ruby Port hogshead)
Nose: rosé colour and lots of Port aromas. Or Pinot Noir rosé. Strawberry syrup, hints of grenadine and preserved cherries. Then whiffs of pipe tobacco, as well as red fruit flavoured tea in the background. Hibiscus and citrus too. Perhaps more wine than whisky.
Mouth: same hints of red fruits, like strawberries and raspberries. Slightly bitter though, with clove and drops of Campari. Liquorice. Bitter spice is something I often get in Ruby Port. Then blood oranges, a light pickled note, herbs and pepper.
Finish: medium, with warming spice, cherry stem tea and more of this bitter vermouth character.
Ah well. Most bottlers may have gotten better at finishing, compared to the early days of quirky Arran releases. Then again some wines are simply hard to get right, and Ruby Port is not my favourite. Still available from Whiskysite.nl.
Campbeltown Blended Malt 6 yo 2016 (50%, Claxton's 'Exploration Series' for The Netherlands 2023, PX Sherry hogshead)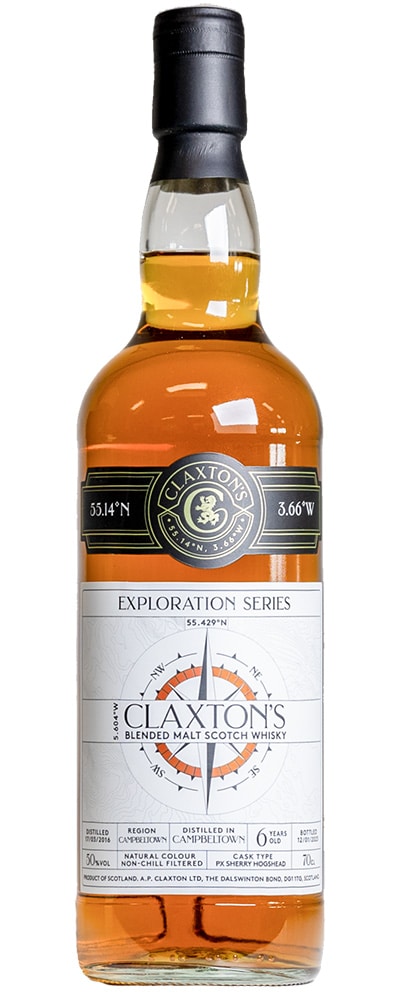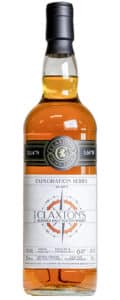 Nose: fresh and vibrant. Very little of the dried fruits you'd expect from PX sherry. Instead you get sweet citrus, hints of caramelized almonds, as well as vanilla and a whiff of marzipan. Then a little wood varnish and a light alcoholic sharpness.
Mouth: sweet and malty. Plenty of toffee notes and caramel candy with mild baking spice. Vanilla pastry. Light coastal notes too, creating a salted caramel idea. A light gingery sharpness – still a bit of alcohol too. Then back to apple pie with custard and black pepper.
Finish: medium length, on sweet spicy notes. Ginger and clove stand out.
Campbeltown is always an interesting starting point, but this doesn't feel entirely integrated with the Pedro Ximénez. Available from Whiskysite.nl for instance (also samples by the way). Score: 82/100