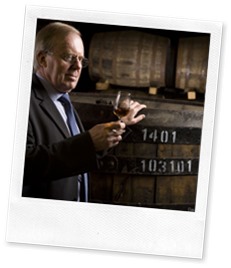 The eighth release of the hugely successful Balvenie Tun 1401 found its way to Belgium at the end of 2013.
Batch 8 brings together the largest number of casks in the series so far, 9 American oak bourbon casks and 3 European oak sherry butts. One of them was filled in 1991, two in 1981 and 1982, but all the rest is 1970's whisky. It's the darkest Tun 1401 I've come across, a first hint of its character?
Balvenie Tun 1401 (50,2%, OB 2013, batch 8, 2.700 btl.)
Nose: it seems immediately different from the others. Rather more overtly sherried. But stunning notes of American whiskey as well. I would say it's fuller and warmer than the ones I've tried before. Mirabelles on syrup, black cherries, ripe banana and candy apples. Plenty of acacia honey and beeswax. Creamy vanilla. Cinnamon sticks and leather. Faint mocha. Excellent.

Mouth: richly sherried again. There's more cinnamon, dried fruits and strawberries, as well as top notes of orange peel and ginger cake. Vanilla pods and chocolate. Some woody spices, wax and pine resin in the end.

Finish: long, leathery. Still some plums alongside the oaky touches. A tad too tannic to be truly heavenly.
Excellent Tun 1401, slightly different from the others, with a slightly 'darker' sherry influence, and my favourite batch so far (although batch 5 comes close). I believe the official price was around € 200 but as always with these kind of whiskies, some shops are not afraid to ask € 300 or more.
Score: 92/100