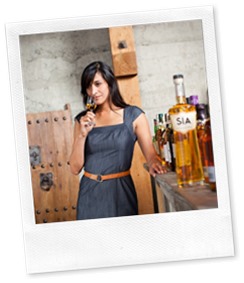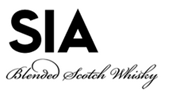 SIA Scotch Whisky is the brainchild of Carin Luna-Ostaseski and the first whisky that I've heard of to be funded with a Kickstarter crowd-sourcing project. She managed to get more than $ 45.000 from 245 backers and realize her dream: create her own whisky. A really innovative concept, which we'll probably see more in the future.
SIA (Gaelic for six) is a blended whisky, matured and bottled by Douglas Laing. It features a relatively high malt to grain ratio (40/60) with malts from Speyside (50%), the Highlands (40%) and Islay (10%). It is currently only available in the States. The first two batches are almost gone and the next batch will be twice as big.
There's an emphasis on accessibility and mixability… a modern blend in a feminine packaging.
SIA Scotch Whisky
(43%, Spirit Imports 2013, 2500 btl.)
Nose: apples, vanilla and sugared cereals. Quite malty. Some toffee and butterscotch. Fresh citrus and floral notes as well.

Mouth: very subtle (but not thin), by design I believe. It's creamy, with vanilla, toffee and just a hint of toasted / smoky oak. The grainy notes are noticeable but in the background, so it doesn't get too harsh. Soft spices and a vague berry sweetness and hints of honey.

Finish: not too long, slightly spirity now with most of the flavours faded.
A decent blend, certainly good enough to have on its own without ice. Is this a game-changer in any way? I'm afraid not. SIA wants to counter the idea that whisky is always heavy and smoky. Well, if people think this is the first light or feminine dram, they're just misinformed. On the other hand, if SIA is able to change this perception, then it's a welcome product. On its own it is a fairly harmless blend, but well put together, like other Douglas Laing blends. Around $ 45-50.
Score: 75/100