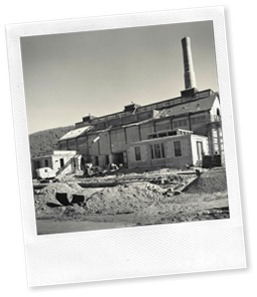 Tormore 16 Year Old was recently released in 'limited quantities' after a restyling of the distillery range, which now includes a 14yo and 16yo.
I've always thought Tormore had an interesting distillery building (hesitating to call it beautiful). Built in 1958, it combines the traditional architecture with a certain 20th Century industrial look.
Did you know the clock on the distillery roof plays four different Scottish songs every quarter of an hour?
Tormore 16 yo (48%, OB 2013, Batch #B1309, American oak casks)
Nose: quite nice actually, with lots of juicy fruits. Oranges and apples, melons, hints of kiwi. Soft nutty notes, mainly pecans. Sweet barley. Some honey and vanilla ice cream. Typical, fresh American oak aromas really.

Mouth: quite fruity again. Melons and pears, with soft cinnamon and pepper from the white oak again. Oranges and sugar coated cereals. Soft hints of coconut and creamy vanilla.

Finish: medium long, still fruity but drier and slightly sharper. Ginger, zesty citrus and a slight grainy edge.
It's nice to see an official Tormore, especially when it's not bad at all. Pretty fruity and rounded, I'd love to try older expressions in the future. Around € 65.
Score: 84/100