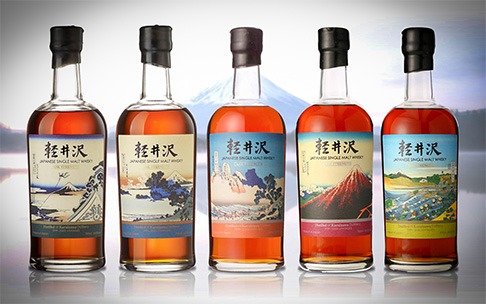 Karuizawa Cask Strength
During the past week, La Maison du Whisky announced the sale of five new Karuizawa Cask Strength expressions, and some of them have gone on sale already.
They are part of the Thirty-six Views of Mount Fuji series, which feature landscape prints by the famous Japanese artist Hokusai. They depict Mount Fuji from different locations in various weather conditions. The series was presented at Whisky Live Taipei in 2015 but I don't recall any of them to be (officially) sold in Europe so far.
The liquid inside is drawn from casks of 1999 and 2000 vintages, bottled at cask strength and sold for € 1150 per bottle. I think that's big, BIG money (even for Karuizawa standards) for sister casks of the not so stunning Asama series.
Highland Park Keystone Collection
Highland Park let us know that it their Highland Park Hobbister was extremely popular (read: many disgruntled customers who got stuck on a website that gave up several times). They are planning to launch four more expressions in the Keystone collection towards the end of this year. They are also working on 2 new expressions to replace the regular 15 Year Old and Dark Origins.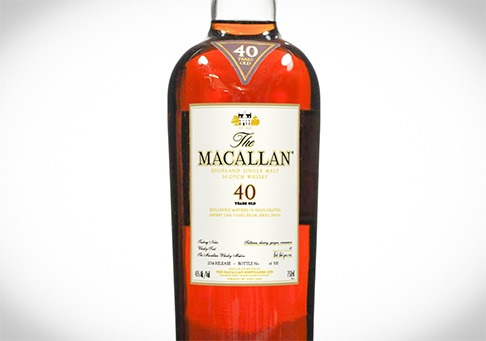 The Macallan 40 Year Old
The Macallan looks set to release a new 2016 edition of The Macallan 40 Year Old, which is matured exclusively in sherry oak casks. It is bottled at 45% (vs. 43% for the previous 2005 edition) and only 500 bottles are available.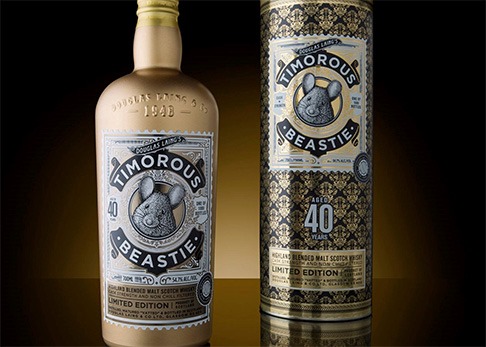 Timorous Beastie 40 Year Old
Another 40 year-old: Timorous Beastie 40 Years from Douglas Laing. They are selling 1080 bottles of this aged Highlands malt, but you can also win 100 samples via a competition on their website. Consumers are invited to get creative with their own tasting notes and Fred Laing will select his favourite. The winner will be rewarded with an exclusive, one-of-only-one gold bottle.
Bruichladdich Octomore / Laddie Ten / Black Art
Bruichladdich is working on an Octomore 10 Year Old – 167 ppm at 57,3%, a second release after the 10yo 80.5ppm. A generous 10.000 bottles are available. Apparently we can also expect a new Laddie Ten – Second Edition bottled at 50%. A third upcoming release is the Bruichladdich Black Art 1992, aged 24 years and bottled in 2016 at a strength of 48,4%.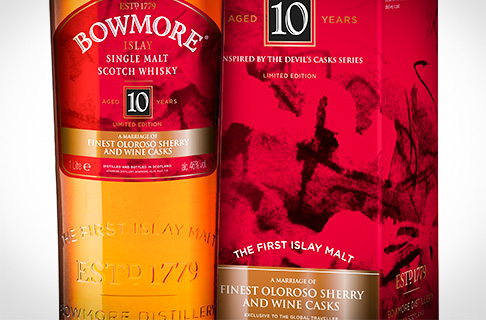 Bowmore 10 Year Old (travel retail)
Last but not least: there's a new Bowmore 10 Year Old matured in Oloroso sherry casks and wine barriques, a travel retail exclusive that is said to be inspired by the Devil's Casks series. It is bottled at 40% and will retail for € 45. Europe and Asia Pacific only.