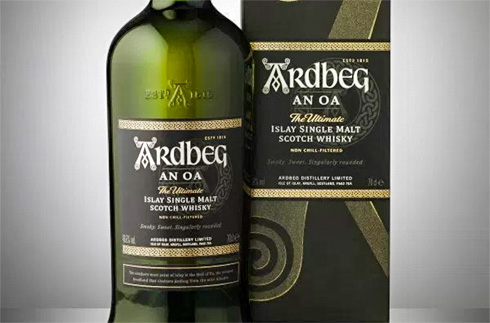 Ardbeg An Oa
Update August 2017: Ardbeg An Oa will be released in September 2017. Bottled at 46.6% ABV, it will be the first new permanent expression to emerge from Ardbeg for almost ten years.
Update October 2017: read my Ardbeg An Oa review & tasting notes
Inside Ardbeg Distillery's new and bespoke Gathering Room lies the vast Gathering Vat – specially created from French oak to bring Ardbeg An Oa into being. The different layers of whisky slowly mellow together within; the richness of spirit matured in Pedro Ximénez casks, the spice of whisky aged in virgin oak, and all the hallmark intensity of Ardbeg matured in ex-bourbon barrels.
Dr Bill Lumsden says we can expect a smooth Ardbeg with a syrupy sweetness, spices and a long smoky finish. Now available from Master of Malt, TWE and others for around € 55-60.